The best part of playing an opera is when you finally get to the performances. For the Union Avenue Opera, we had five straight days of rehearsals.
I get a lot of questions about how this all works, so I figured I'd explain it. Basically, for the first couple rehearsals (these are 3 hour rehearsals, with a 20 minute in the middle) we go through the opera without any singers. By the third rehearsal we are rehearsing with the singers, usually just them singing without any staging. We had three dress rehearsals, which are like the performance—the singers are in full dress and makeup, the lighting and staging is all being rehearsed as well, and we try to just run the entire opera through. We had three in a row, Monday through Wednesday of this week, so it was EXCELLENT last night to have the night off from playing Wagner.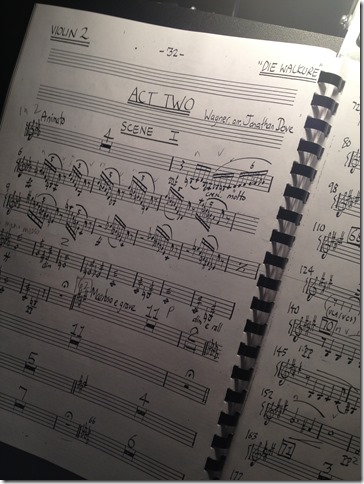 Anyway, the performances are tonight, tomorrow night, and the same next weekend. (And no, we don't rehearse in between.) If you have never seen an opera before, you should! It's an absolutely gorgeous one (Die Walkure) and is the sort of opera that all other operas strive to be.
And you don't have to dress up fancy—people always ask me what to wear to performances—you'll see men in suits as well as men in jeans or khakis, women in cocktail dress and women in jeans or skirts. If I attend a concert or opera I generally wear the same sort of thing I would going out to a decent restaurant on a Friday night, but honestly you could be even more casual and NO ONE WOULD CARE. Wear a t-shirt and sneakers if you prefer.
(Before the first rehearsal with orchestra, the singers have usually been rehearsing for several weeks with a pianist, and we ourselves have usually been practicing our parts at home for hours and hours as well.)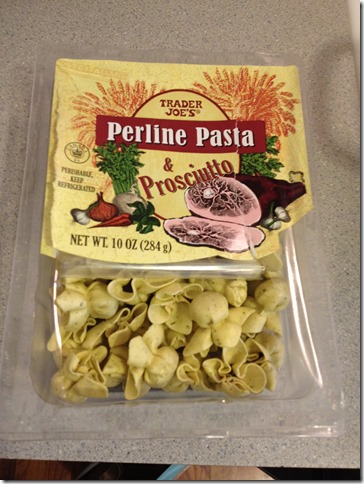 This was delicious. I decided to be a good blogger and go shopping at Trader Joe's. I bought a bunch of stuff there and felt very excellent about it.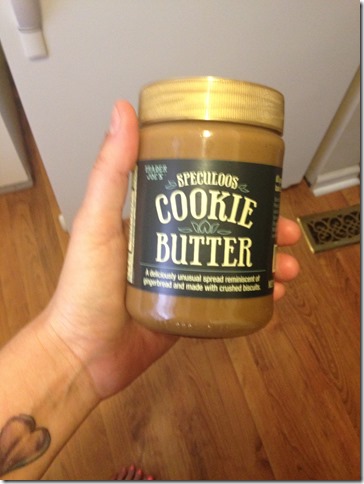 I try not to eat this stuff very often but it's a challenge.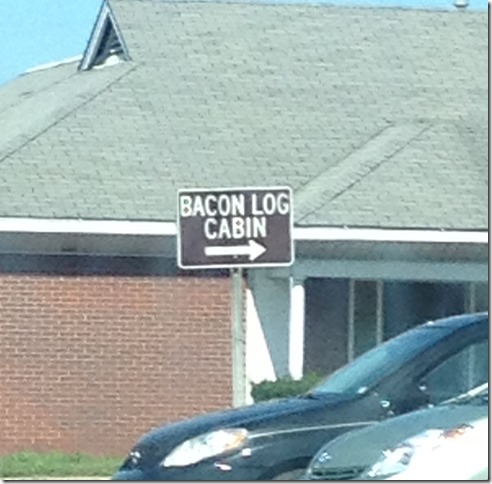 I drove by here on the way to rehearsal the other day. (Don't worry, I was stopped in traffic when I took the picture!) I really need to investigate this further.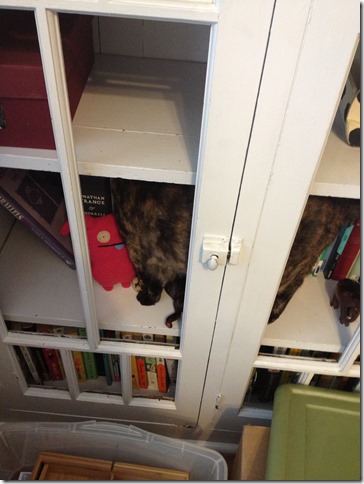 I actually thought this cupboard had all glass panes until the cat climbed in. I like to think that a few weeks ago she wouldn't have fit through. She's not happy on her diet and whines for food a lot, but, to be fair, she did that a lot before! At least I am having success with my cat's diet, if not doing so well on my own 😉
Note to local readers: I am trying to get the word out that I am currently seeking more private violin students—all ages. Since my school closed in June I am only teaching privately and still have some openings. I'd love to have a fuller studio, so if you or anyone you know is looking for violin lessons, please pass my information on! Tower Grove Area, more information available upon request! (hannahviolin@gmail.com).