As you may know, I am heading to Paris today to meet my husband at the end of the St Louis Symphony's European Tour.  I might have mentioned this already…
I've got my bags packed, my folder of super important information and my Rick Steves guidebook packed.  I've got extra contact lenses and my camera.  I've been to Europe before, but 1) before the European Union 2) before digital cameras and 3) before wi-fi and easy internet access.  This will be very different!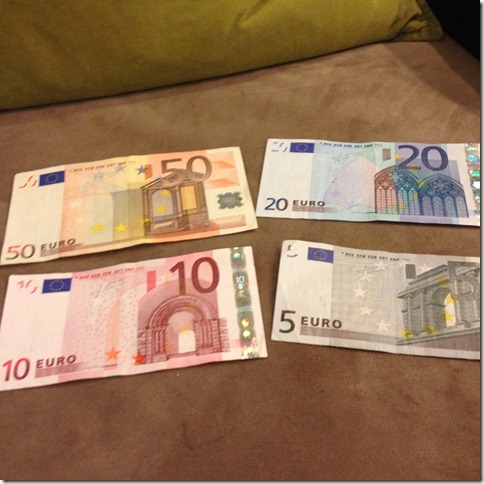 Ooh, pretty play money, right?  I'm pretty sure if the money has color on it is just pretend money and I can spend it freely.
The last time I was in France, this was the money:
I'm pretty sure I have some of those coins around somewhere too.  I guess they won't do me much good.
I also found some of my pictures from my last trip to Paris in 1996.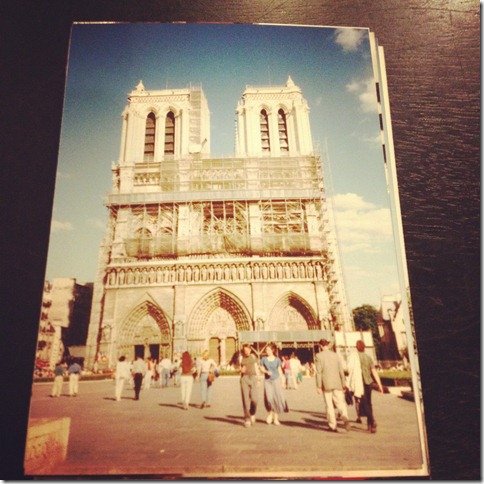 Evidently the Notre Dame was undergoing renovations at that time.  Can't wait to see it again!
And there's one of the Louvre.  I love that I'm taking pictures of old snapshots.  Technology sure has changed, hasn't it?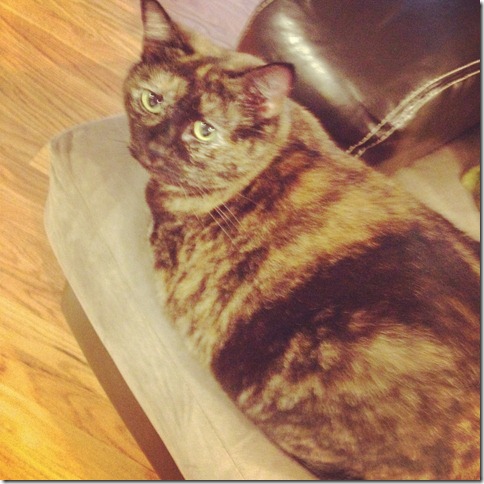 I'll miss this guy though…Look at that sad sad face. 🙁
Au revoir!