Follow up to earlier post today:  Chris and I talked, and he thinks I should run the other half marathon.  Or, as he said, I should do what I want to do.  (and you know I want to run it, I'm just worried it's a stupid idea.) So does Rose, from Eat drink and be meiri.  Long story short, I'll run it, and I will either take it easy, or push even harder for another pr.  It's like in Harry Potter and the Prisoner of Azkaban, he was able to make the patronus because he had already done it.  I can run 11:20 miles for 13.1 because I've already done it.  And I know though it was hard, I could still push myself more.  I can probably run 11:00 miles for 13.1.  Or I can run slower and that's okay too, because I beat my goal yesterday and two weeks from now can just be fun.
I've been more social lately with my blog, and I've met all kinds of people.  Clare from Fitting it All in, Maria from Real Fit Mama, Maddie and Jess from City in a Jar.  So I've gone further and signed up for all kinds of stuff coming up, to meet new people, improve myself, and give back to the community.
Running Ricig:  Running for Katie Bake Sale:  This Sunday!  I'm making my pumpkin bread.
Holiday Bootie Buster Challenge:  I did this last year and kept the pounds off over the holidays.
Sweet Tater Blog:  Again, donating my pumpkin bread.
Run Eat Repeat
Pile on the Miles:  I have to run or walk at least 5 miles a week to qualify.  Hmmm…should be able to manage.
On a similar note: 
Today I received my package from Jordan at Food, Sweat, and Beers.  (I sent her some beer and goodies)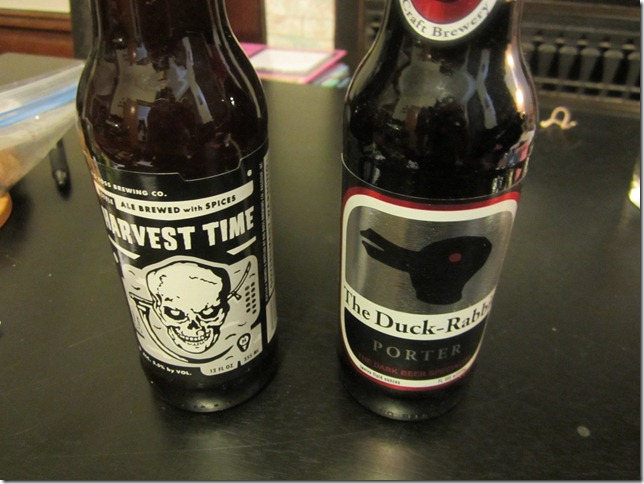 Some beers I've never heard of!  SWEET.
Note: the cat was not included.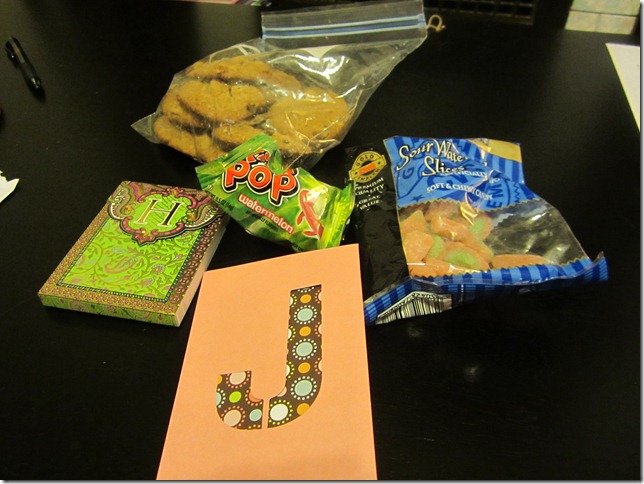 And some other goodies—the cookies are pretty tasty!
Last but not least:  you should make this pumpkin pie fudge recipe right away!