I hope you all had a nice Easter.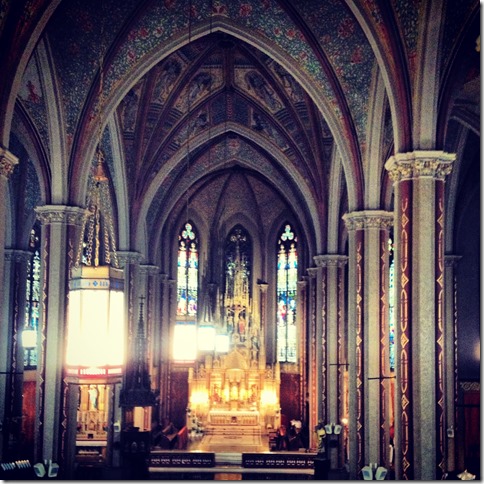 I started my day playing for Easter Mass at St Francis de Sales Oratory. It's an amazing piece of architecture—evidently it is the only church in the area built in the German Gothic style and is based on the design of a church in Germany. There is a lot of interesting historic information on the church's website as well as a virtual tour—and this is all within a few minutes of my house!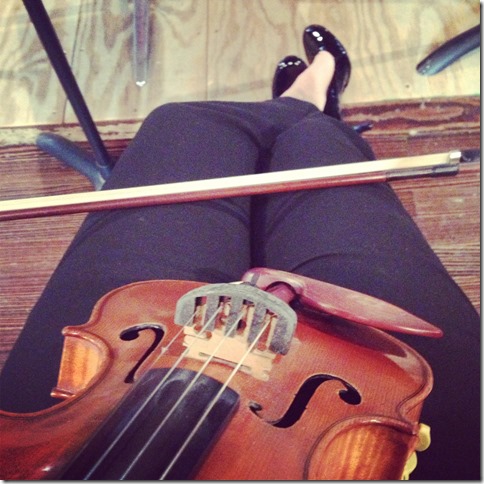 We were instructed to use practice mutes and play very softly if we wanted to warm up.
Sometimes living in St Louis I get caught up with the things that bother me and I forget about the things that I really like about it. I think it's awesome how interesting and full of history the neighborhoods are, and it's really fun to imagine how people used to live, and to think about how far we have come as a people yet how much we have lost.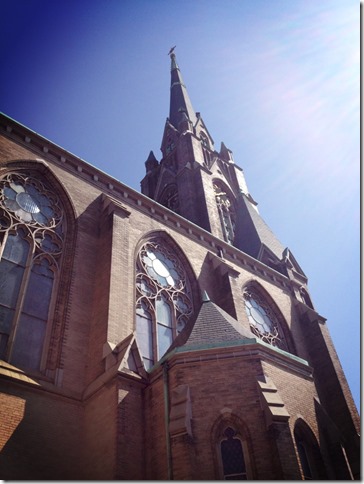 I also tend to take things for granted, like the fact that I have (in addition to a wonderful husband and adorable cat) amazing friends. Since moving to St Louis we have made some of the best friends we've had, and the fact that we have friends we have spent three of the biggest holidays in the last year with is simply phenomenal to me. When I'm feeling like my life is lacking something, I need to remind myself that not everybody is so lucky to have so many good friends as I am (far more than I deserve, I'm sure!)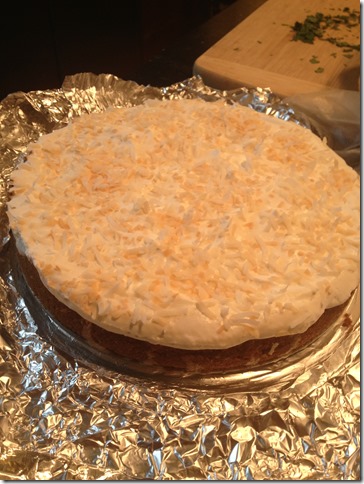 I was tasked with dessert for Easter Dinner. After some research and deep thought I decided to tackle a delicious looking recipe for Pineapple-Coconut Cheesecake. I have only made one other cheesecake before (Natalie's recipe for Caramel Apple Cheesecake Pie…mmm) and it was a challenge. I was looking forward to stretching my culinary boundaries a little (ha!) and, in the end, most looking forward to eating a delicious cheesecake.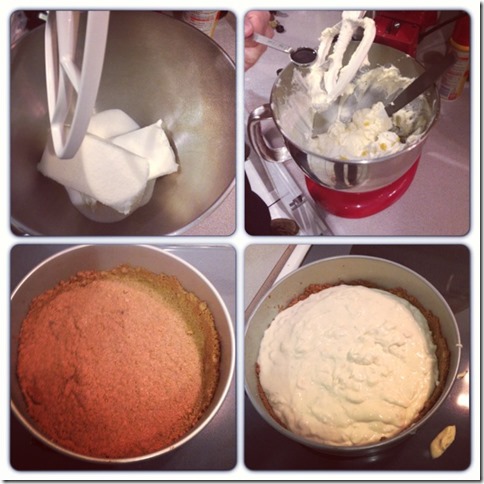 I'd highly recommend the recipe. It turned out really well, was pretty easy overall to make, and there is a little bit left in our fridge still. I used real whipped cream rather than cool whip, and I did make my own crust.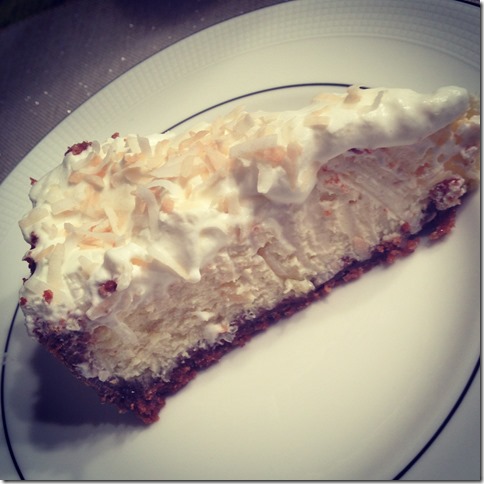 My mouth is watering just looking at that again…
Good news: the weather is finally looking nice. Yesterday I went for a run in shorts and a tank top and while it isn't quite as warm today, I find that I am far more interested in running when I don't have to bundle up. Maybe I'm just a fair weather runner. Maybe I'm just lazy. Anyway, I'm heading out again after I finish this blog post…it may be too little too late for Sunday, but it'll help out in the long run.
Oh, and I'm deliriously excited for my sister Leslie to visit this week. She's been training really hard and properly for the marathon Sunday and is hoping for a PR. Maybe I'll make her write a blog recap for you guys since she is an actual runner. She also has two cats and plays the violin and likes wine and sarcasm. In fact, she is me but perhaps better? I'm about two inches taller though, so I win…(I only have one cat but she is round and very needy and often seems like more than one cat).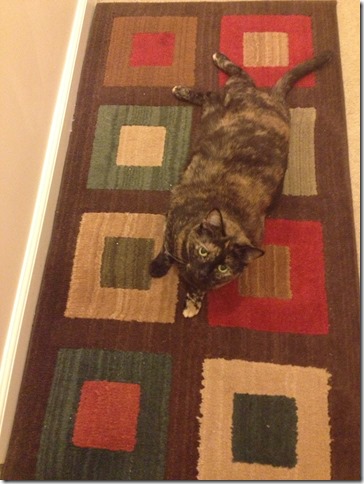 What are you looking forward to this week? Do you have a favorite cheesecake recipe I should try?