Okay, today I'm going in a slightly different direction as far as the Giving Thanks Project goes.  I was thinking about what I was thankful for today, and I realized it had to be…processed cheese.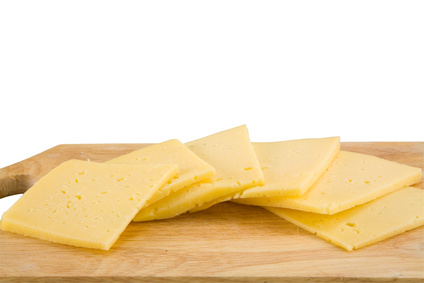 Let me back up.  I don't eat too much cheese these days, only a couple of times a week (okay, maybe that's a lot?  but I want it MUCH more, so it doesn't feel like a lot.)  Sometimes I like to make scrambled eggs with cheese.  I will add other stuff like spinach, mushrooms, garlic, onions, salsa, olives, whatever I have on hand.  The last time I made this, I used swiss cheese.  I really like swiss cheese, especially with turkey on a sandwich.  But it didn't work in my scramble–it simply disappeared into the mix.  I felt the calories were totally wasted!  I couldn't even tell there was cheese at all 🙁
I wanted that awesome MELT-i-ness in my egg scramble.  And I think, really, the only answer is to use a processed cheese.  I got some slices of processed cheddar cheese from the deli at the grocery store, and tada!  They are PERFECT for this.  So today for lunch I had eggs, spinach, mushroom, a slice of delicious processed cheddar cheese (not even sure  how that works but it melts like a dream and tastes great!), and for the added protein after a tough workout, a bit of tuna also.  It was absolutely delicious!  Thank you, PROCESSED CHEESE (click here for wiki entry to learn more about processed cheese versus real cheese).