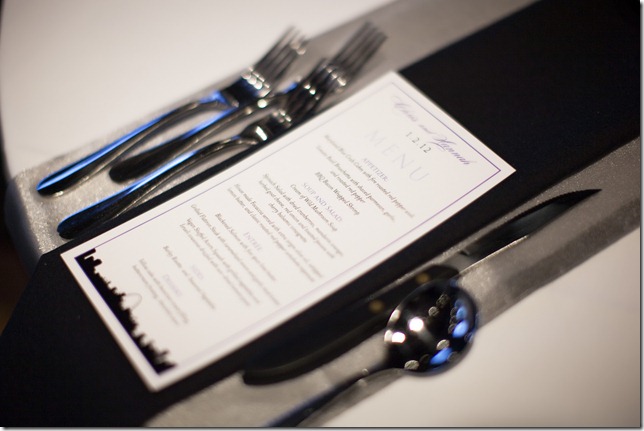 Our place settings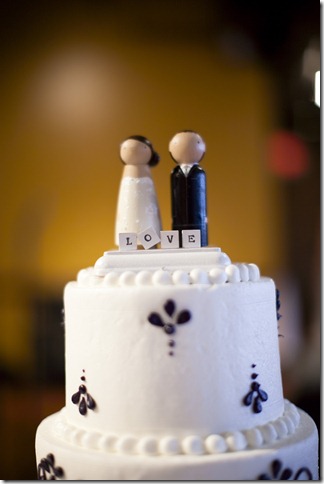 The cake topper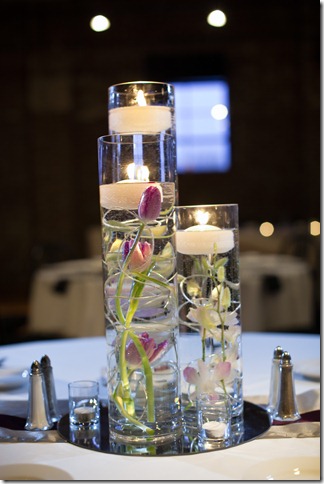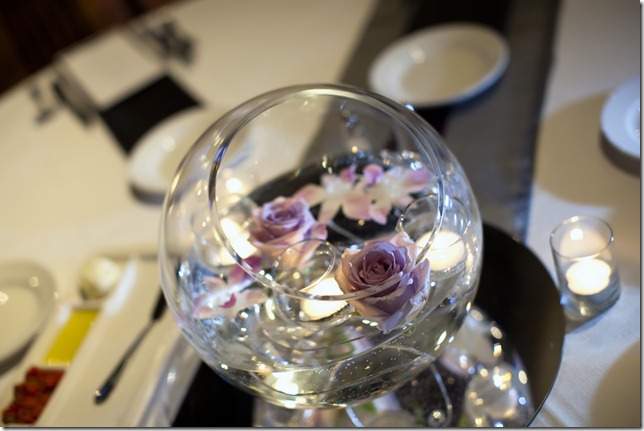 The two different centerpieces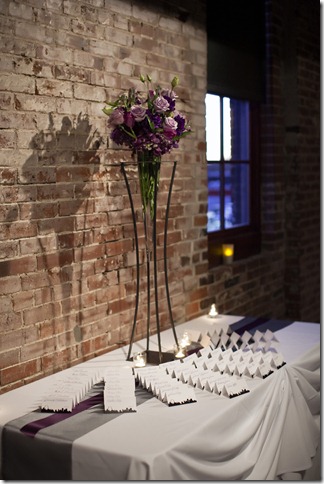 The place card table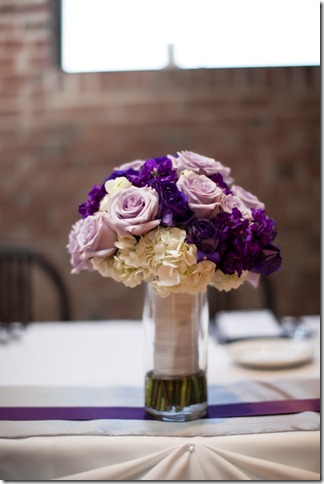 My bouquet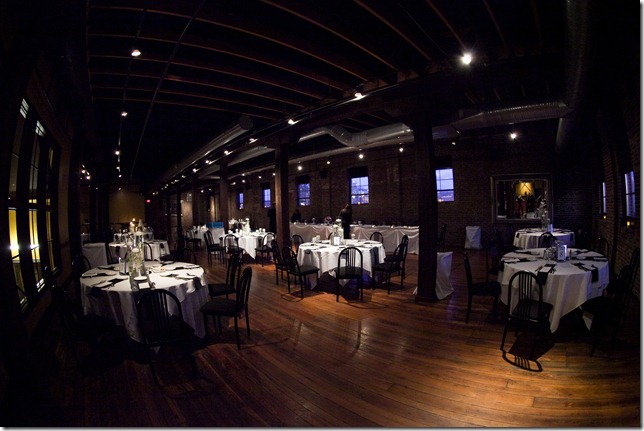 The Centennial Ballroom at Moulin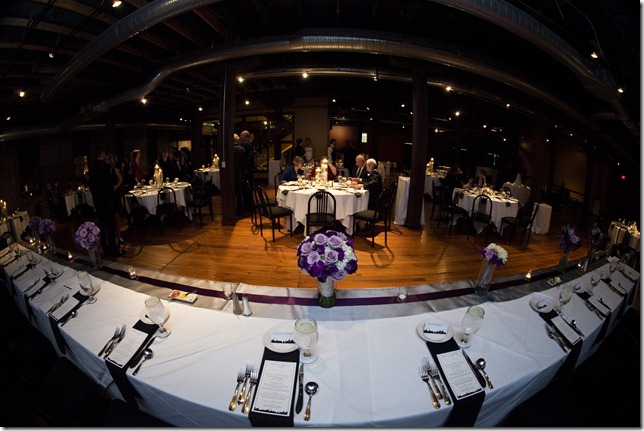 The view from our seats.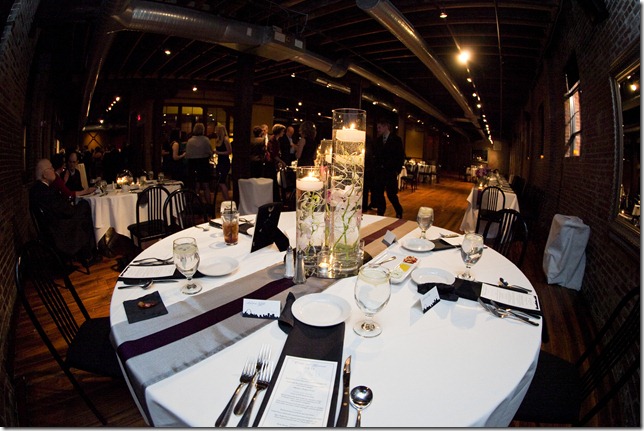 One of the tables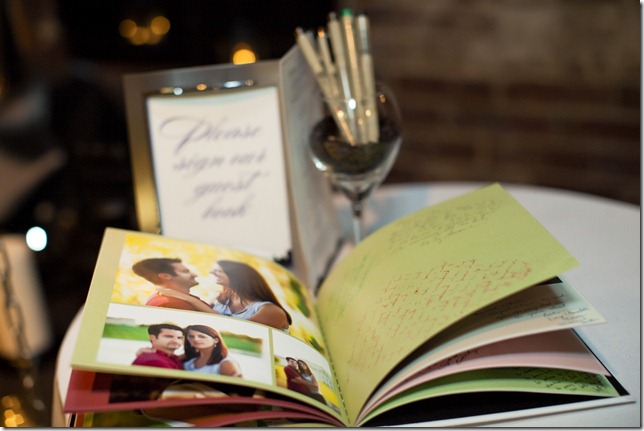 The guest book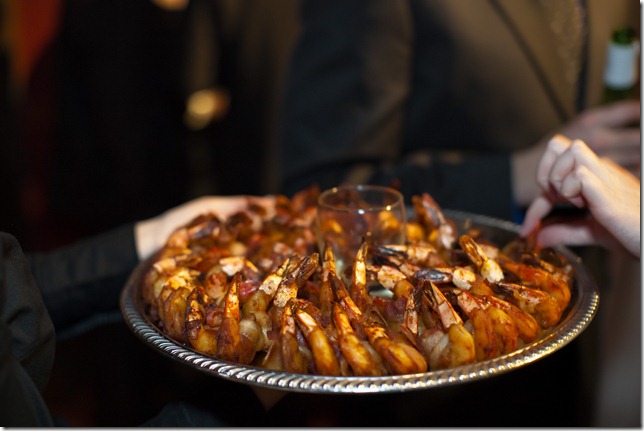 The BBQ Bacon wrapped Shrimp
After the ceremony, we took some family group pictures, and then Chris and I had a few moments alone upstairs in the Lafayette Room.  We sat down, had a drink and ate some snacks.  During that time our guests were enjoying the cocktail hour and hearing some jazz piano music.  After a bit we went to join them.  Shortly thereafter, we were taken back out in order to be brought back in for introductions, cake cutting, and our first dance.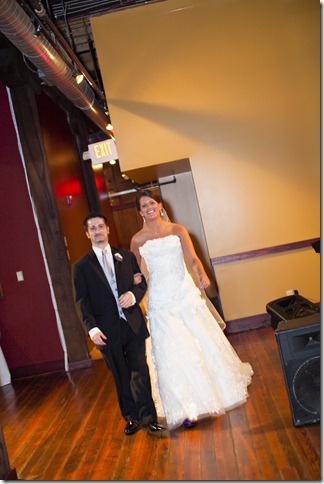 Introductions!  Mr. and Mrs. Chris Tantillo are in the house.  (Sorry.)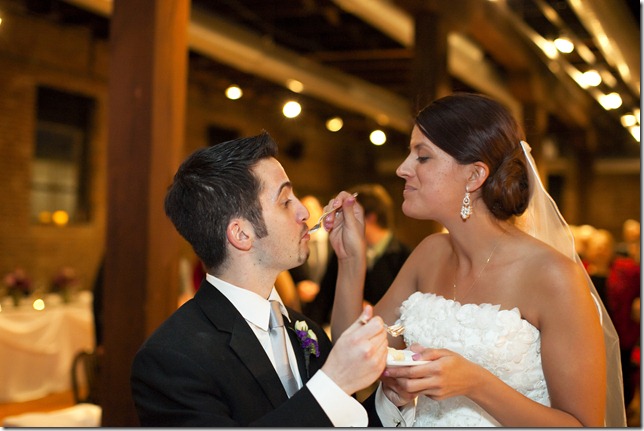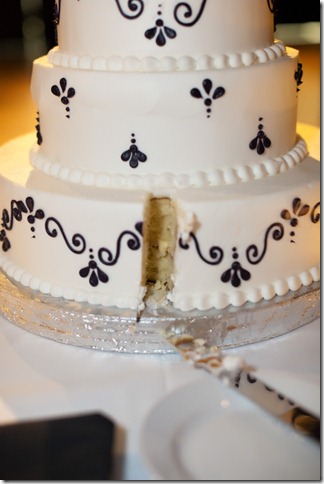 Leslie had given us some engraved forks to use for the cake cutting, so we did.  We hadn't thought about the cake cutting in advance at all, and as a result we were a little taken aback realizing we didn't actually have a good idea of how to cut a piece together!  Chris thought we just had to cut one cut, and I (knew, haha) that we needed to cut the whole piece.  It was awkward holding the knife together—note to future brides and grooms:  practice this!  Get lots of cake cutting practice. 
Next came our first dance.  We also don't really dance—only at weddings.
We chose Frank Sinatra's "Fly Me to the Moon" for our dance.
After we danced (which was not so bad after all—I was pretty terrified but it was just fine) we had the band invite people to join us on the dance floor.  Yes, we had a live 7 piece band called Galaxy.  They were great!
Chris's parents danced, and the bridesmaids and groomsmen joined us.
After the dancing finished, I grabbed Leslie and we went to switch my veil for a hairpiece (that came with my dress) and to pin up the bustle of the dress.  I was a little disappointed to realize the bustle didn't entirely take care of the train, but at this point, oh well, who cares!  One of the flowers was coming loose too, but I figured by now most of the pictures were done so it just didn't matter any more…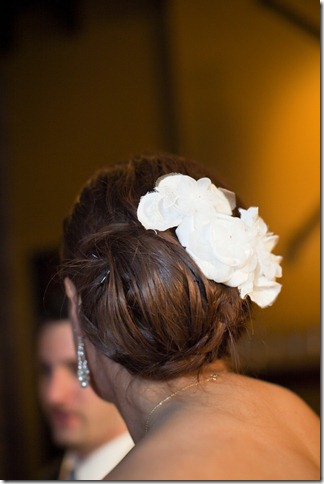 The hairpiece
Our place cards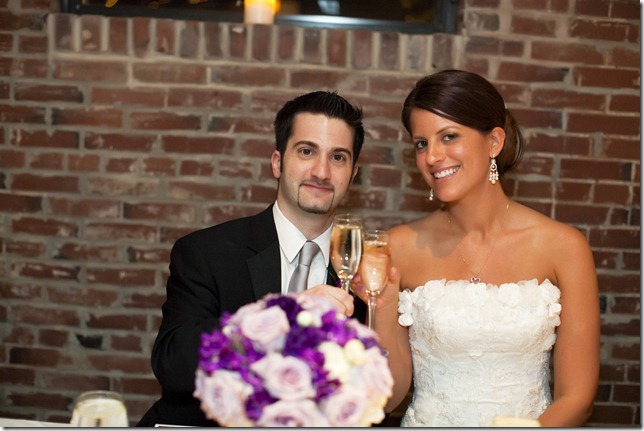 Next:  Dinner and Toasts!