So last week I did something fun I hadn't done in awhile. I took an honest to goodness vacation! The boy and I decided to take a road trip from St Louis, and we had in mind to go to Tennessee, specifically—Nashville, Chattanooga, Great Smoky Mountain National Park, and hoped to get as far as Asheville. We didn't make it that far because we kept staying at each place longer than we'd thought we might, but it was a great trip and it was so much fun to get out of town and explore!
Highlights from the first few days:
Lunch in Paducah, Kentucky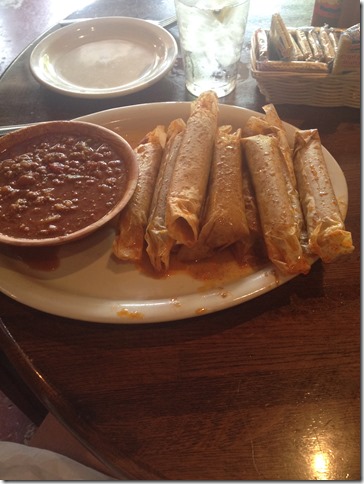 Why yes, that's "tamales" and chili. An odd choice perhaps but it seemed to be what the restaurant specialized in. Note to travelers, Paducah is a cute place, but there is very little open on Sunday afternoon.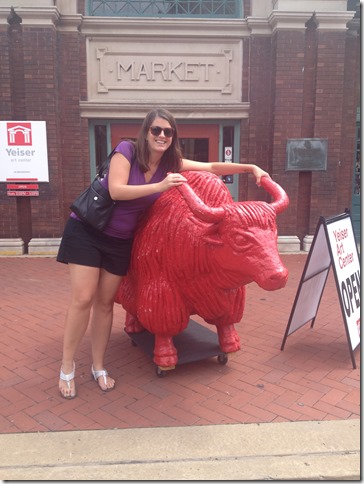 Grabbing the bull by the horns, of course.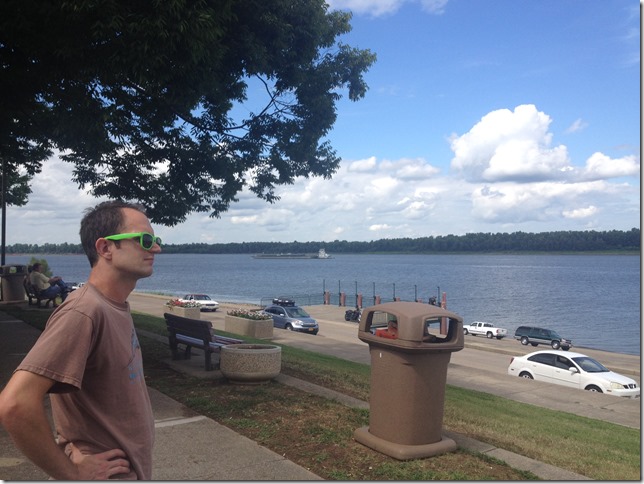 We walked down to see the Tennessee River up close.
As we left, knowing we wanted to get to Nashville before too late, I remarked that we surely could have spent another hour walking around to see more of the sights.
Note to travelers: The Priceline app is pretty good, and unlike online where (at least in the past) you couldn't bid again without changing something other than the price (i.e. geographical location or star rating) you could just start low and keep bidding. We got a "downtown" hotel for a decent price, and ended up staying at the Millennium Maxwell House Hotel. Which isn't downtown, but had a shuttle that would drop you off there. It was a nice hotel though.
We braved our fear of honky tonk and country music and visited a few places in the "District" which was full of tourists, which we figured included us. The musicians were all fantastic—that's the thing about Nashville, all the musicians are great, even if you don't like their style of music.
The other thing about Nashville is that there is a lot more to see than we thought! We wandered around the farmer's market (open everyday) and downtown, looking at various sites. The Bicentennial Mall was really cool and there was a ton of steps up to the Capitol Building, which of course I wanted to climb since I'm such a tremendous athlete.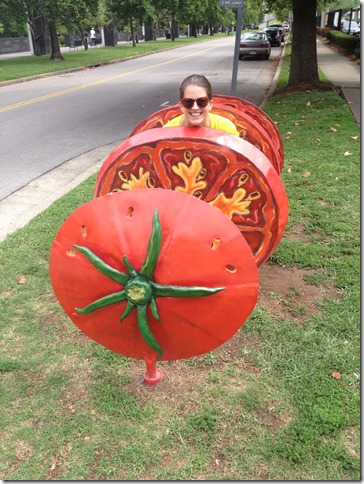 (Outside of the farmer's market)
The original site of the Maxwell House Hotel. We learned over the course of our days there that the coffee is named after the hotel.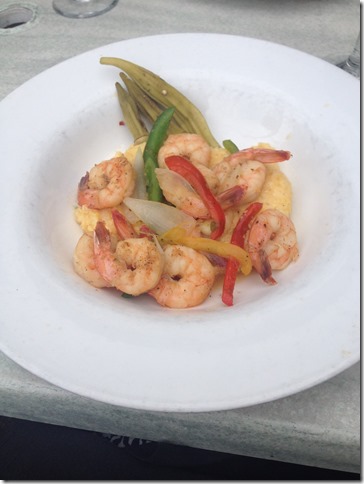 We had dinner at Sunset Grill and lucked into "Restaurant Week" so we got a better deal than we might ordinarily have. Delicious Shrimp and Grits.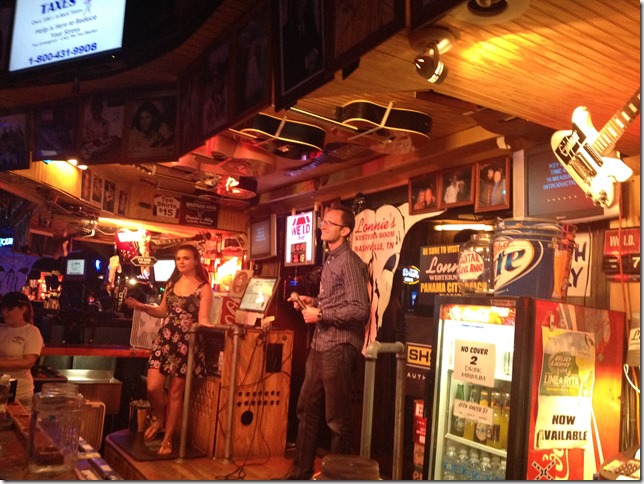 Louie did some Karaoke. I figured I perform music enough that I didn't feel the need. (Also, I don't know any songs.) (Why yes, I do have video.)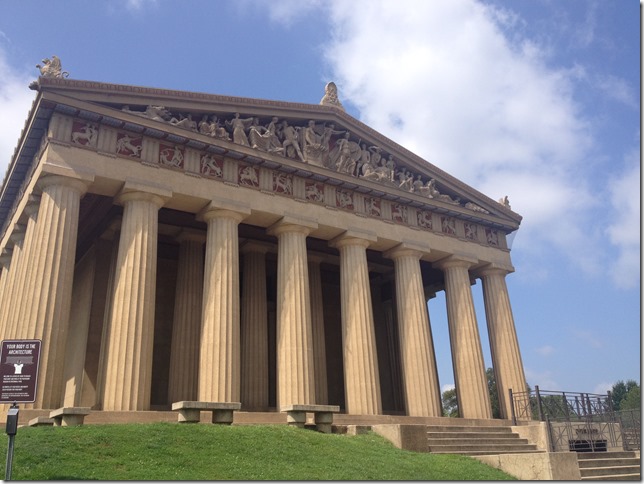 We also visited Centennial Park, where the World's Fair was held in 1897. They decided to build a replica of the Parthenon for the event, and after the fact couldn't bear to tear it down. Since it was made of temporary materials it did start to crumble and they decided to rebuild it. That's what you see up above. And then they made a replica of the giant Athena statue. It was odd, surreal, strange, but pretty cool.
Our last night in Nashville we had to relocate hotels since the rate on ours skyrocketed or wasn't even available (not entirely sure)…it turns out that there was a "New Direction" concert and all the downtown hotels were either booked up or ridiculously expensive. We moved to an amazing (by that I mean, cheap, kinda awful, but not as bad as it could have been) Rodeway Motel a few miles north of the city. We decided to get a REALLY nice meal at a wonderful place called the Silly Goose, and it didn't disappoint. I don't seem to have taken pictures, but the food was amazing.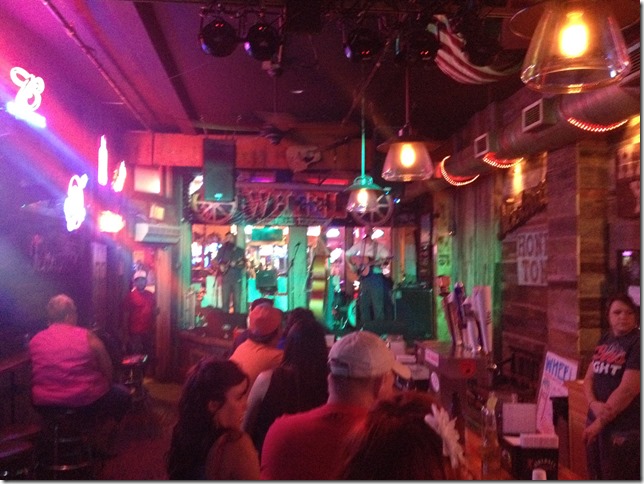 Afterwards we listened to more live music and just wandered around enjoying the nice (fairly cool) weather and all the people watching.
Next: onto Chattanooga. (Traveling is fun. I missed it.)