Holding a baby is like holding a cat, except the baby WANTS to be held.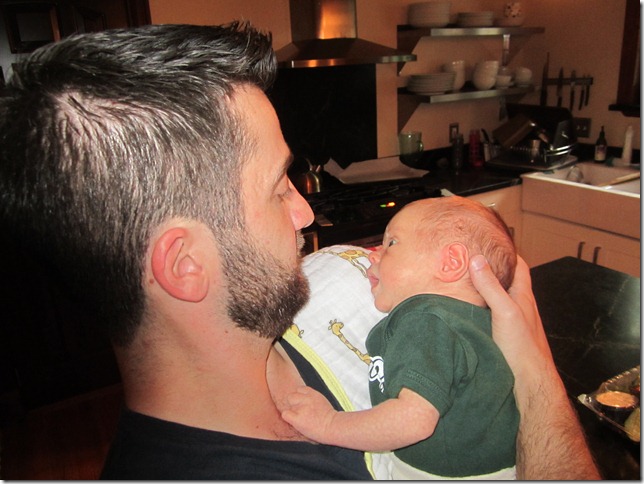 We picked up food at PW Pizza to take over to our friend's house to hang out.  It was BUSY there (there being the same building where we got married!) and we ran into Ann from Moulin Events.  She is awesome!  She said there were four events happening that night.  Anyway, we got two pizzas and a salad and headed over to Jon and Laura's.  Laura naturally made homemade dessert, not one type of cookies, but two.  The woman is ridiculous.  In a good way.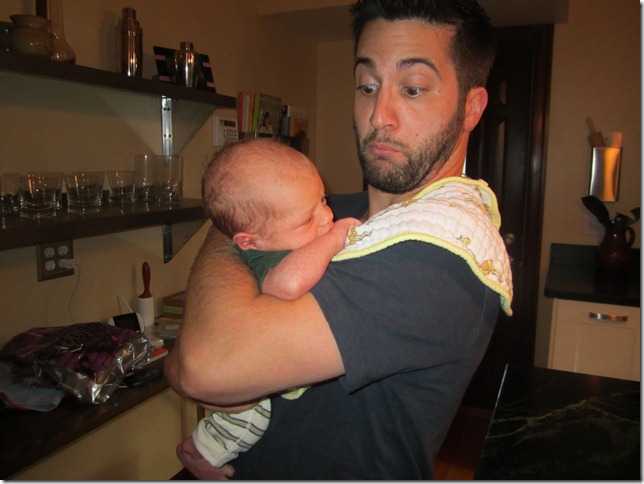 Benjamin has grown a little.  He's not quite as scary to hold.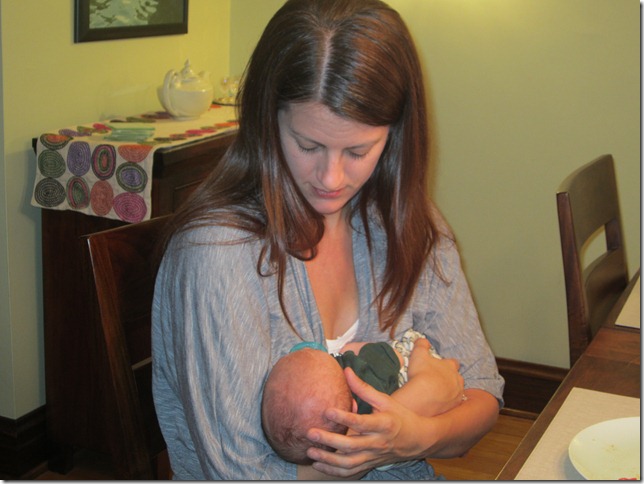 I made Chris take some pictures of me then.  That's really why we went over—I needed more baby pictures for the blog ;)  Jon and Laura who?  Laura called me the "baby whisperer" because I managed to keep him from fussing for a bit.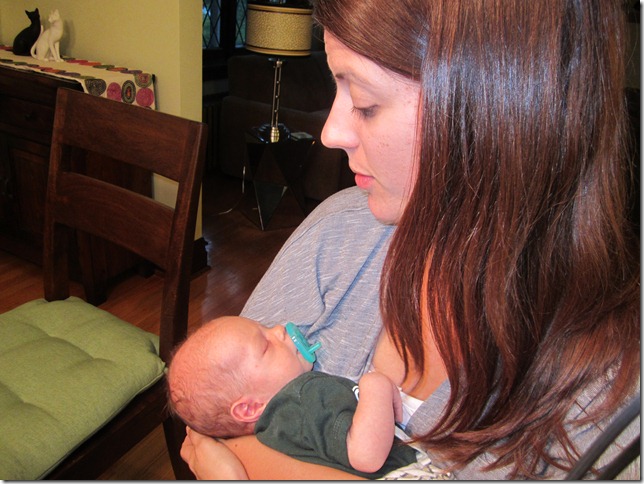 Should I get a couple inches cut off my hair?  I can't decide.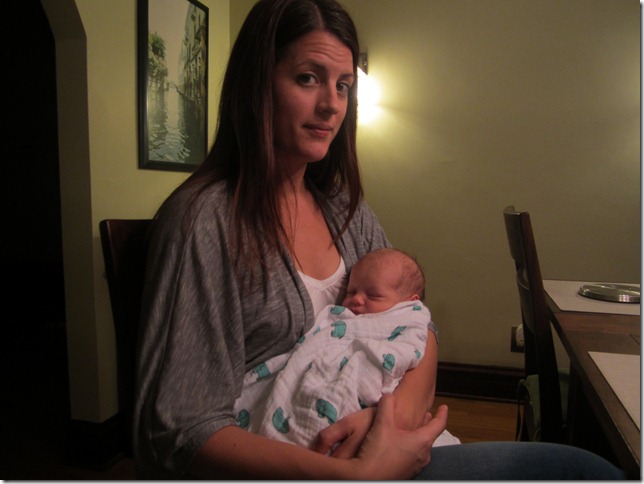 His feet got cold so we wrapped him in a blanket.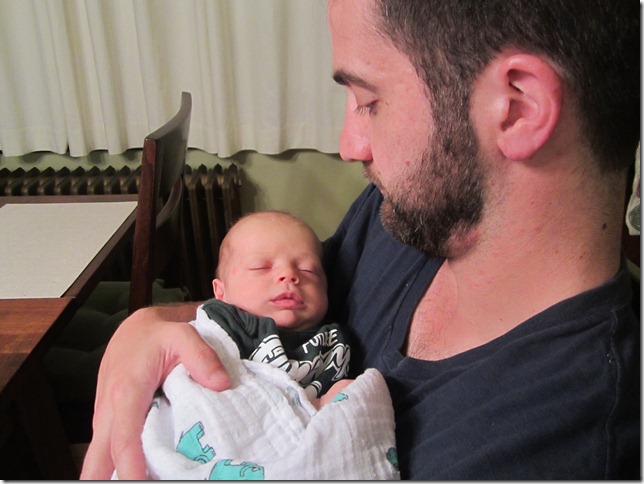 It was a fun night.  Little Ben got a little fussy later and cried for awhile.  We had a wonderful time hanging out with our friends, seeing the baby…and then we got to go home ;)