My youngest sister Carrie visited over the past few days, with her boyfriend, Daniel, who I had not met before. We had a great time! We did end up having to bail on a short camping trip I'd planned, but I think it worked out for the best.
We visited the City Museum, the Art Museum, and the Cahokia Mounds. We went to eat at Seoul Taco, Meskerem Ethiopian Restaurant (vegetarian platter is a winner!) and Bahn Mi So #1 (don't pass up the mung bean spring rolls.) It was a short visit as they are on their way further west to visit the Badlands and Glacier National Park, but it was wonderful to see Carrie and meet Daniel. So now I've seen both my sisters this summer…just need to see my brother!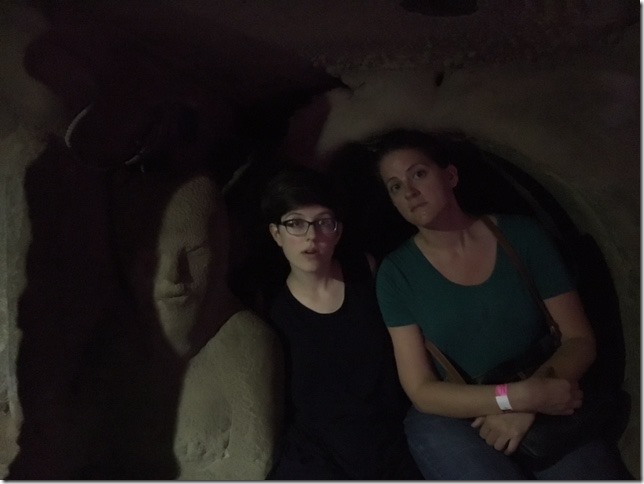 Posing with some statue after crawling around the caves at the City Museum.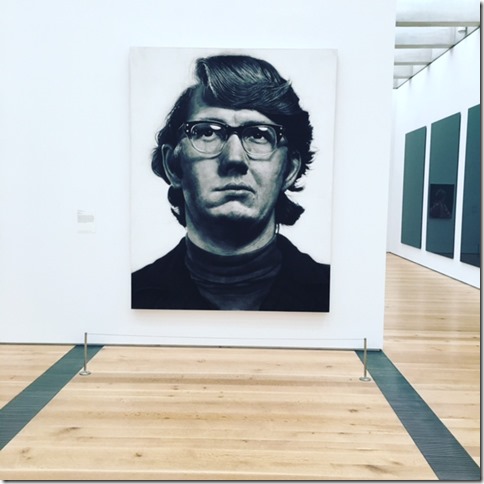 At the St Louis Art Museum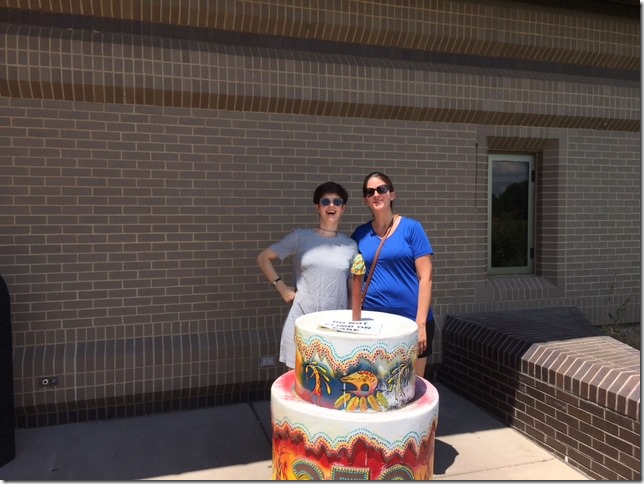 They still had a cake at Cahokia!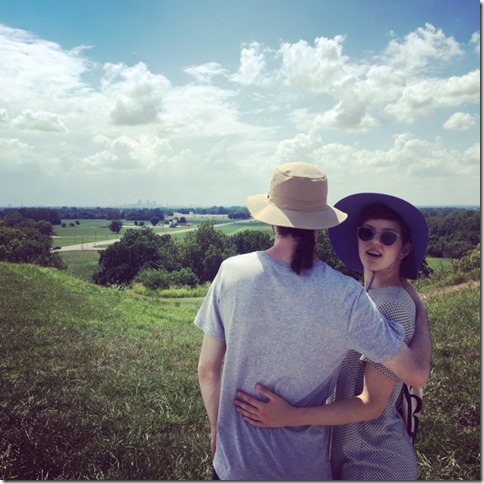 Carrie looks like a movie star here.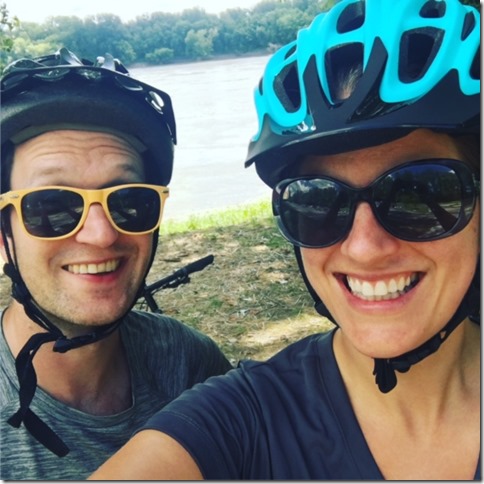 And then today Louie and I rode from Weldon Springs to Augusta Brewing Company, had lunch, and rode back. It was very nice! Louie said we looked like dorks in this photo, but I totally disagree.
How is your weekend going?