I don't know if you've picked up on this fact, but I play for a lot of weddings. If I'm lucky, I have more than one each weekend.
Friday night was at Chaumette Winery in St Genevieve.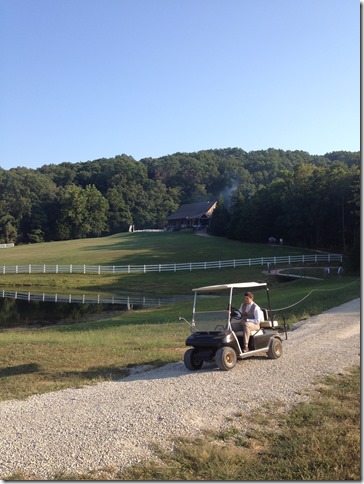 We rode the golf cart from there (parking) up to the house in the background. It was a little frightening: riding on the back of the golf cart, holding onto my violin, stand, my friend's stand, and the bag of music, and it was quite uphill. Luckily I work out!
I should add that Siri was no help in getting us there. At the last turn, she proudly announced we had arrived. We had not, but luckily the winery had signage. I guess they want people to find it.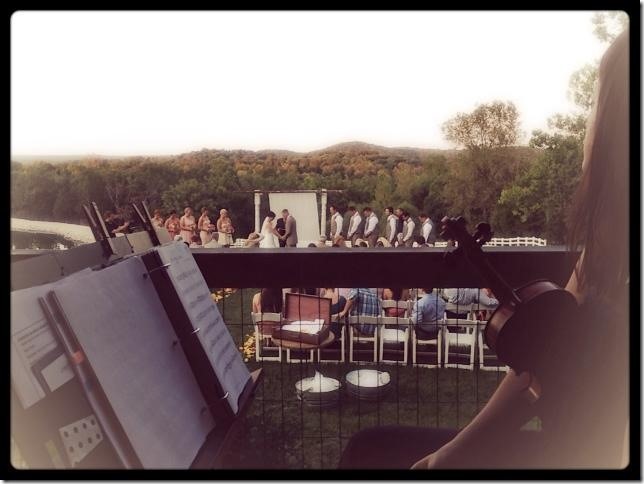 It was a pretty nice night—not too hot, for once.
Saturday morning Jen asked me to go to the Tower Grove Farmer's Market. Neither of us had ever been and thought it seemed like something we SHOULD do because people always rave about it.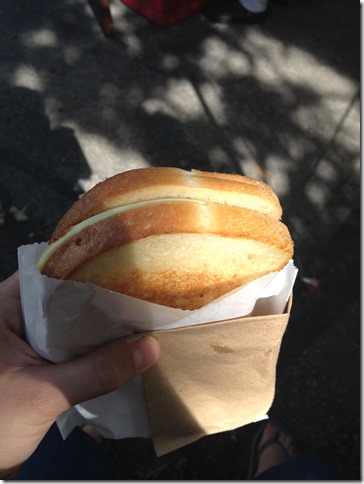 Amazing toasted cheese sandwich. I say toasted because that is what they called it.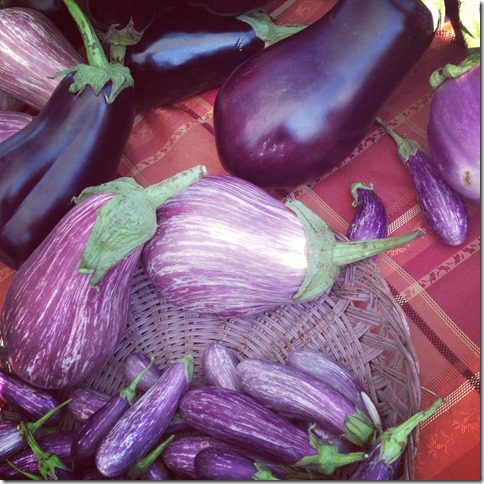 And why yes, I did purchase a purple vegetable.
Saturday's wedding was at the Japanese Garden at the Botanical Gardens. It was very hot, and I ended up getting to the site before the previous wedding had finished, which was pretty funny. We listened to the earlier quartet play some nice recessional music. We also ended up having a short conversation with some very early guests for the next wedding—we always feel bad when people think we know the bride and groom, or perhaps even, know what we are going to play before we open up the music bags. We feel even worse when the guests tell us they couldn't find a bathroom for the little girl so she just went "country style". Somewhere—on the carefully landscaped Botanical Gardens. I'm really good at smiling and nodding!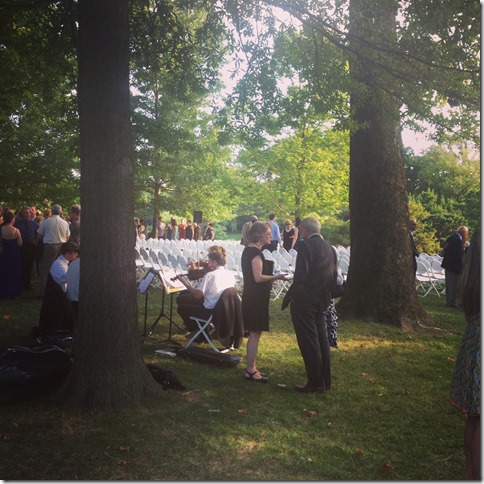 That's the earlier quartet, still playing. Yes, we all knew each other.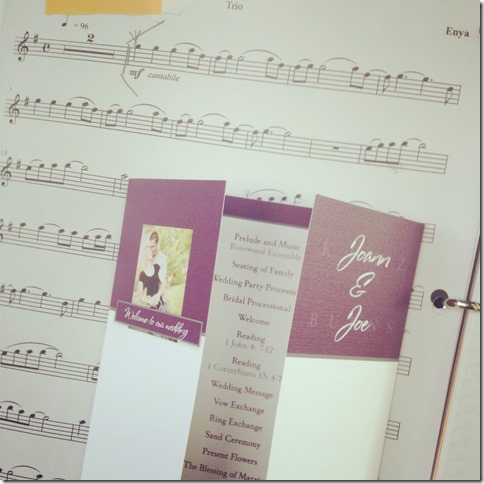 I feel like every time I play with the Rosewood Ensemble we play "Only Time" and every time I play with Serenade St Louis we play "Yellow." I have a feeling demo recording are responsible.
Saturday night dinner at a new (to me) Vietnamese place: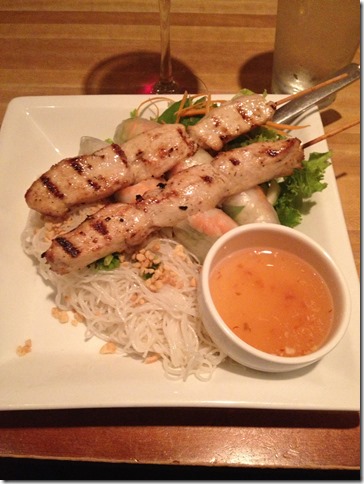 Sunday afternoon I went to the Cardinals Game. I'm not actually a Cardinals fan—I'm a secret Braves fan—that is, I follow the Braves, but only out of the corner of my eye. I find if I start to root for them everything goes wrong and I just end up really disappointed, so I try not to follow or watch. I made the mistake of checking the standings before I went to the game to determine if I could root for the Cardinals without feeling bad, and decided that I could. Probably that will be a mistake.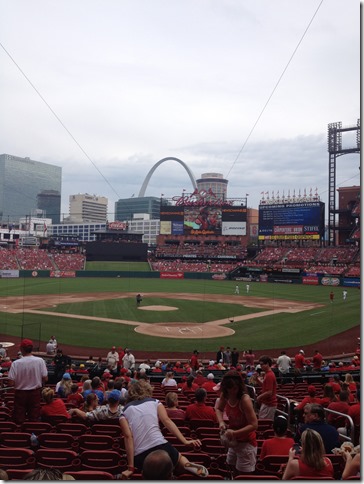 Nice seats! And what's a ball game without ballpark nachos?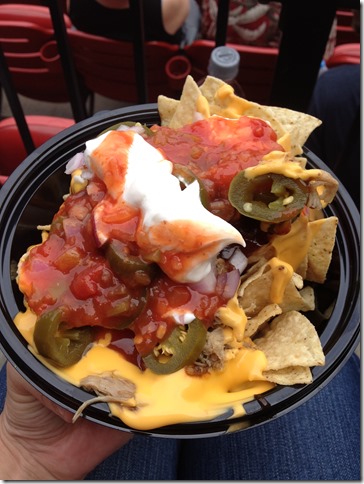 Anyway, since this blog post is turning into a bit of a photo dump rather than anything with actual content (content, what's that? Something overrated, like SEO, right?)…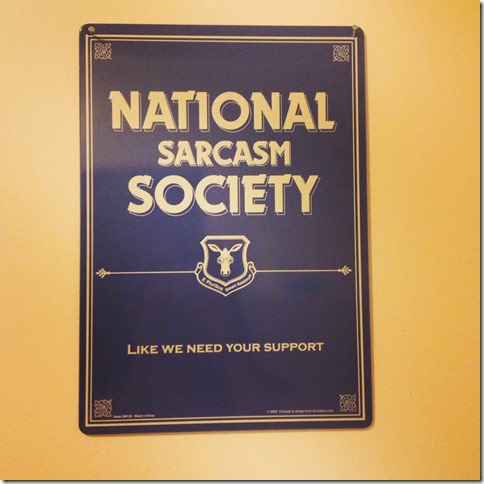 This is now in my kitchen. You may or may not have noticed that I have a rather dry sense of humor.