I reminded Chris that today is our six month wedding anniversary.  (Okay, technically I shouldn't use the word anniversary to describe it, but whatever.)  He said, "is that something people celebrate?"  I told him we didn't need to do anything special, but that I planned to use it as an excuse to post more wedding pictures on this here ye olde blogge.  He thought that seemed just fine.
Warning:  many pictures ahead.  Enjoy!  (Photos by the wonderful Sarah Crowder, of course!)
Edited to add:  For some reason my blog theme distorts the horizontal photos.  If you click on them they load just right though.  Not sure of the problem.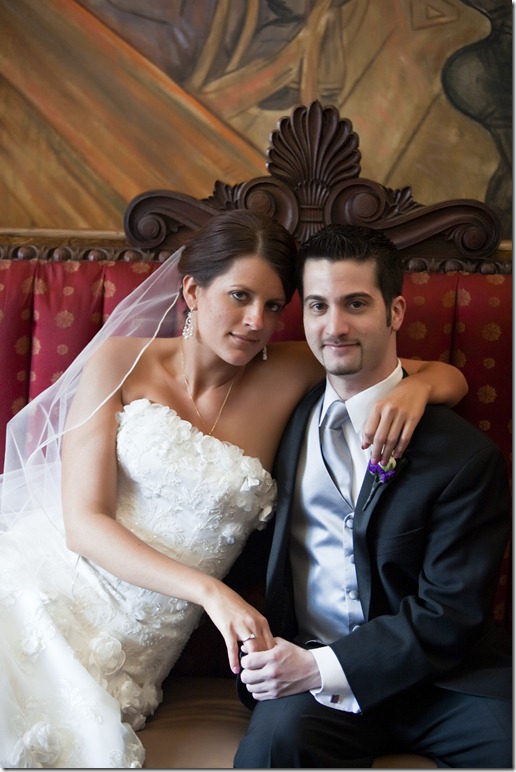 (I just love this picture of us!)
I know it's a cliché, but where has the time gone?  I feel like we just got married.  My dress is still in the bag I put it in the night of the wedding (yeah, I really need to do something with that.) Many of our gifts are still in their original packaging!  (We are planning to use them in our new house where we have tons more space.) 
This just came to mind:
"It's been 84 years, and I can still smell the fresh paint. The china had never been used. The sheets had never been slept in. Titanic was called the Ship of Dreams, and it was. It really was."
But I digress.  As usual.
Isn't he handsome?  Just as handsome as the day I married him!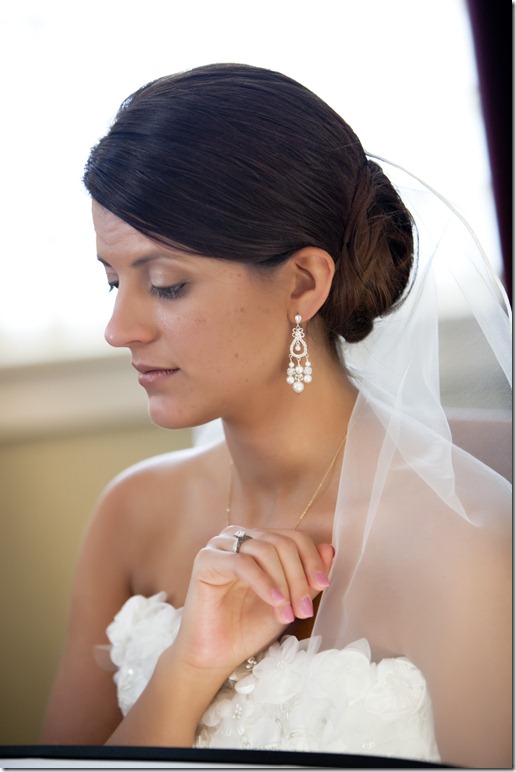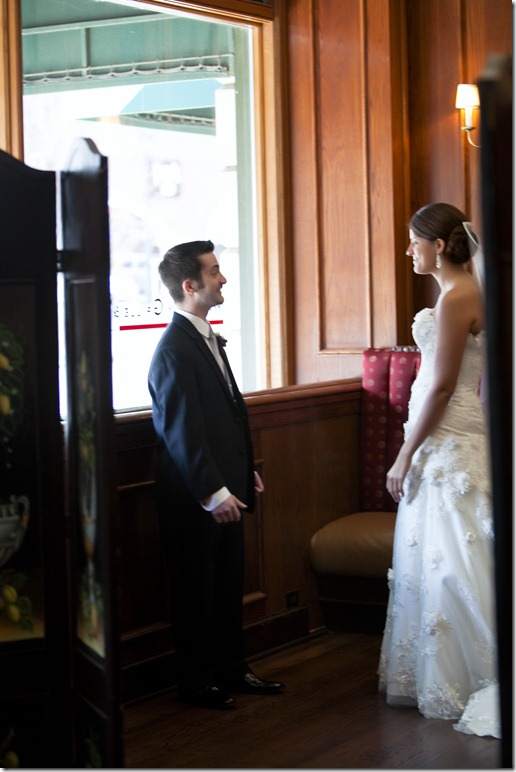 Our first look.  I'm being critical and I see that the back of the dress still wasn't right yet (we got it better a little later), but I love our expressions!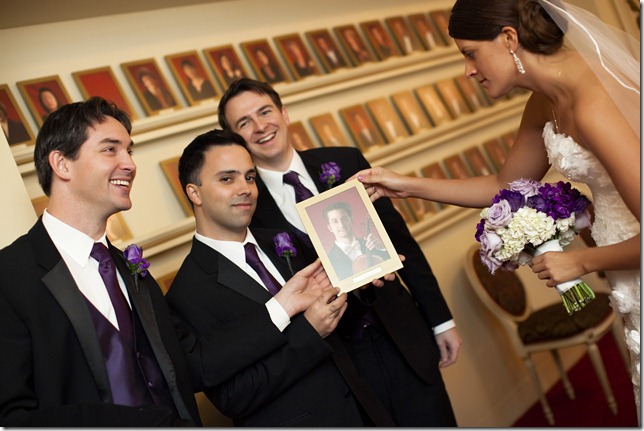 Admiring Chris's picture at Powell Hall.  He hates the picture, but I think it's adorable 🙂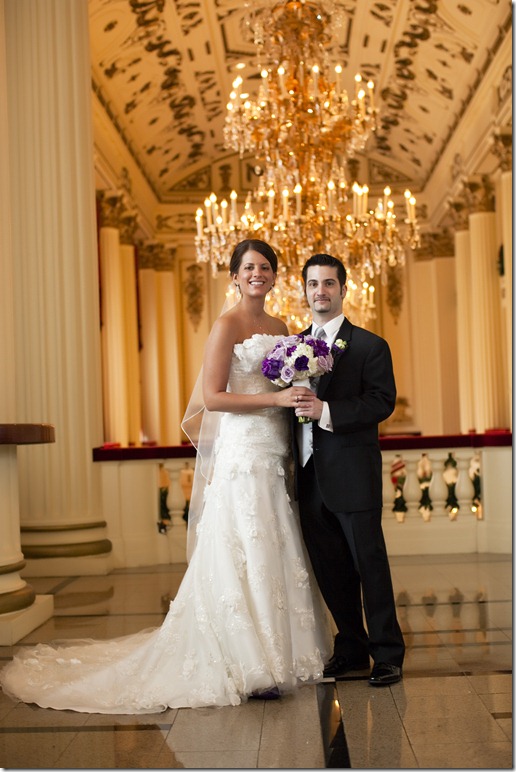 Another mantel picture.  LOVE IT.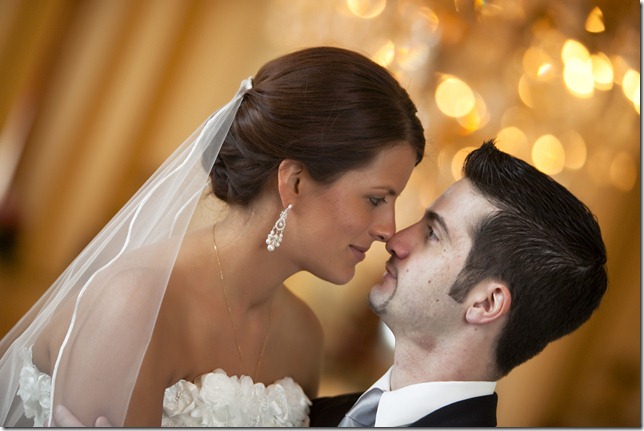 We're falling…!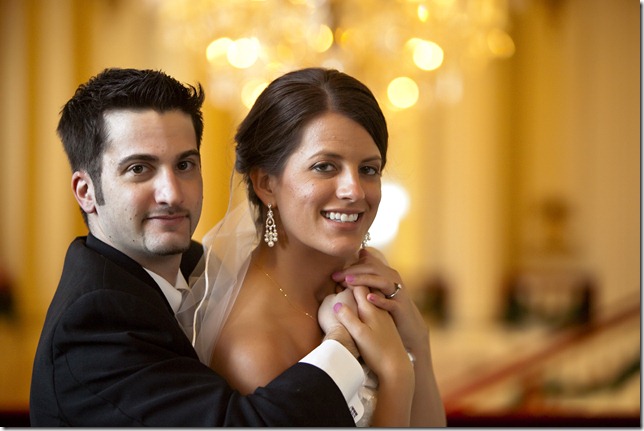 This picture makes me giggle a bit.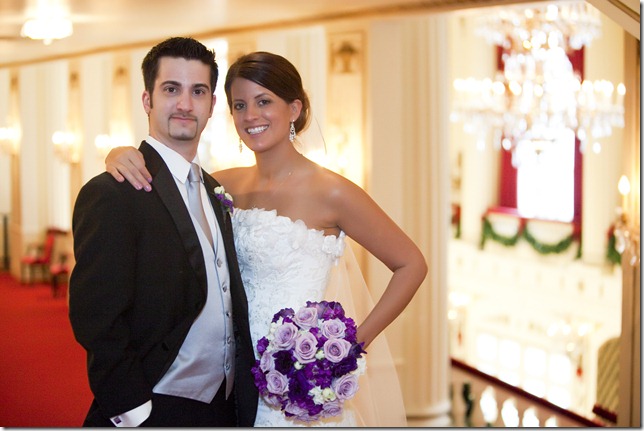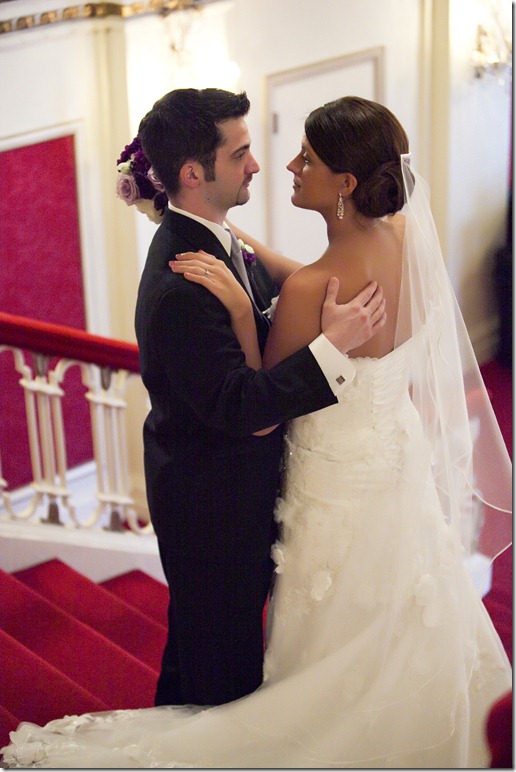 Ugh.  I love my dress so much. (The ugh is because I don't get to wear it again.  Unless…no.  I don't get to wear it again.  My sister's wedding is not an option.)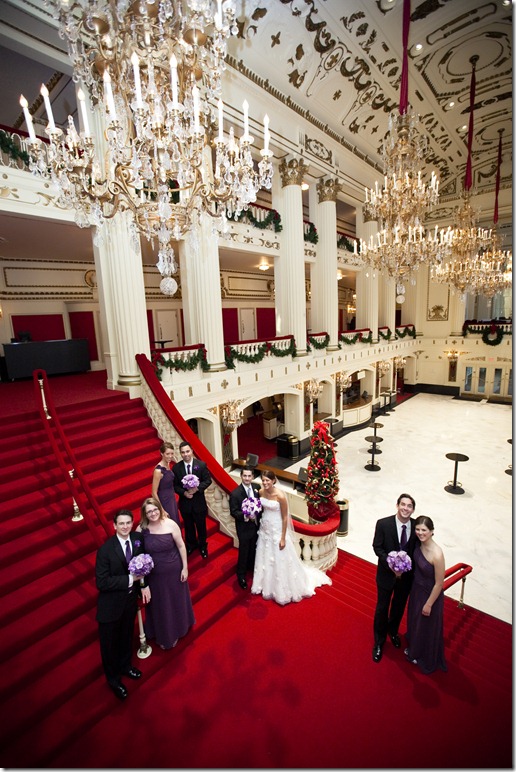 With all the attendants!  John, Sarah, Leslie, Dave, Chris, Me, Norbert, Carrie. (left to right)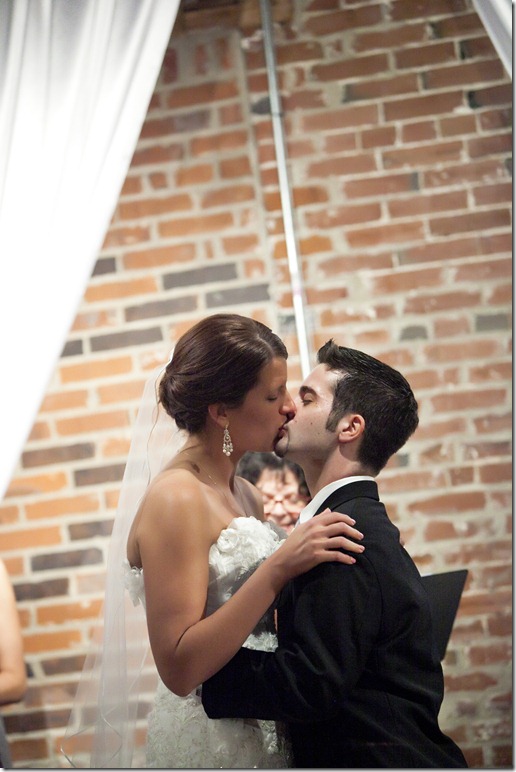 Yada, yada, you may kiss the bride!  Then it was time to party. 
So much planning, and it was over just like that!  But the memories will last forever.  What a wonderful day :)  I got to marry my Chris, and we got to celebrate with our friends and family.  AND there was bacon wrapped shrimp.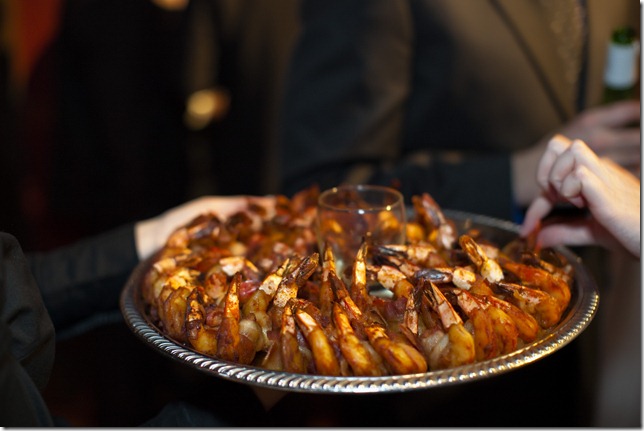 And CAKE—the top layer of which is still safely in our freezer and we will move to our NEW freezer soon.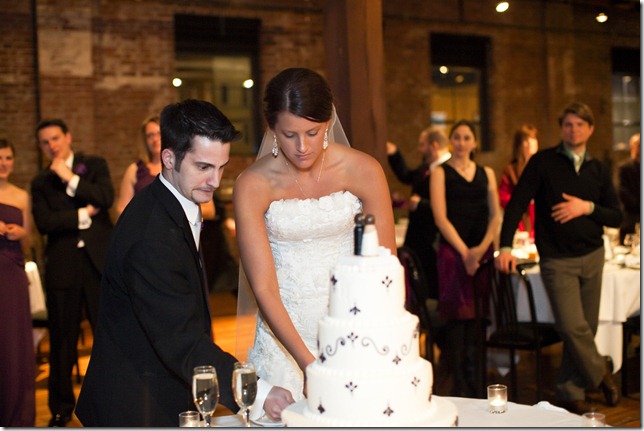 And dancing…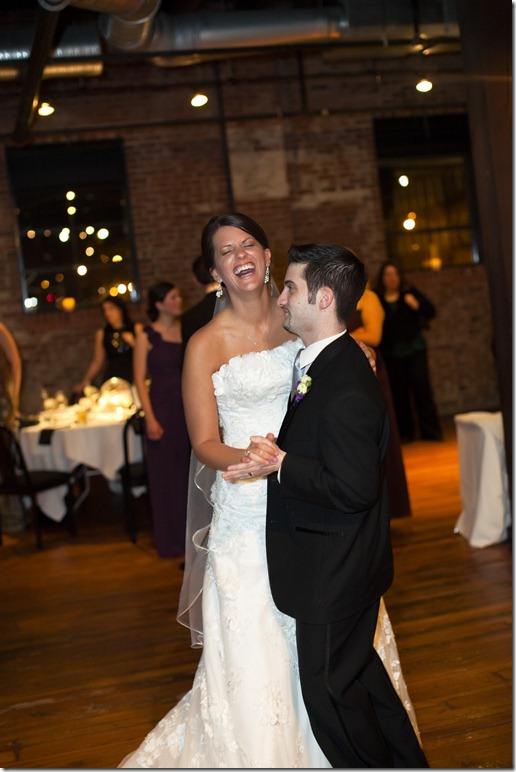 Want to see more?  Just visit my wedding planning tab.  It's all there!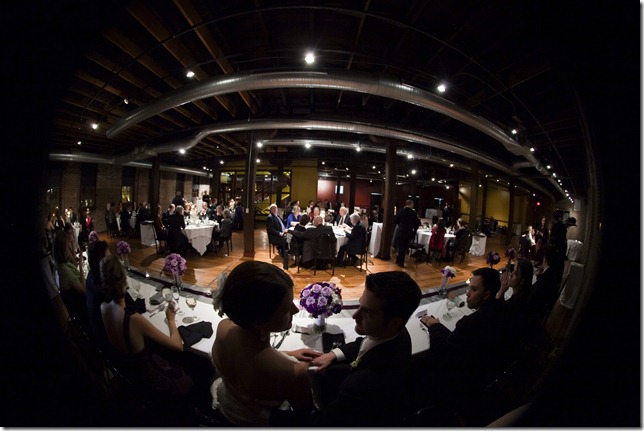 Next:
Only 111 days until I'm a matron of honor at Leslie's wedding 😉 (I checked her wedding website.  I did not count.)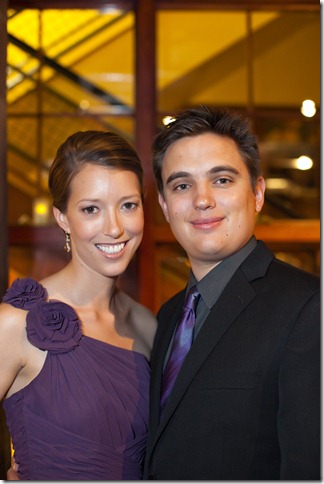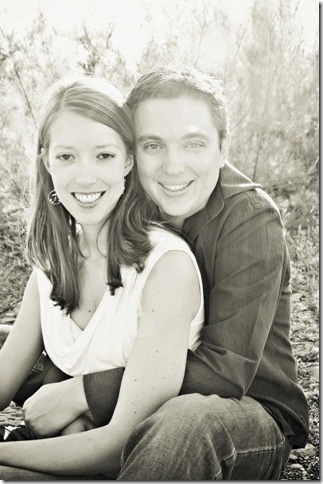 (Some of their engagement photos—Leslie, who was your photographer? Or is it a secret?)
(Edited to add, pictures by Jacquie from StAnnePhotography.com)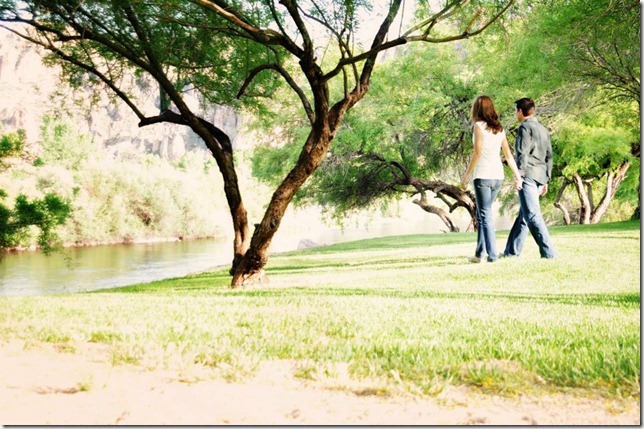 I guess I'd better start on my toast!