I got this in the mail the other day for running two Rock and Roll events in one year:  Phoenix and St Louis.  I'd run them again next year, but Phoenix is during my honeymoon, and my sister Leslie is getting married in Phoenix during the St Louis race.  Strange.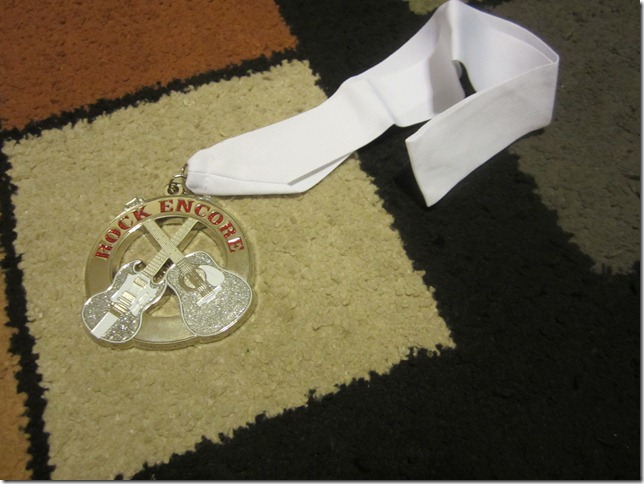 It's rather less exciting getting an additional medal two months after the race.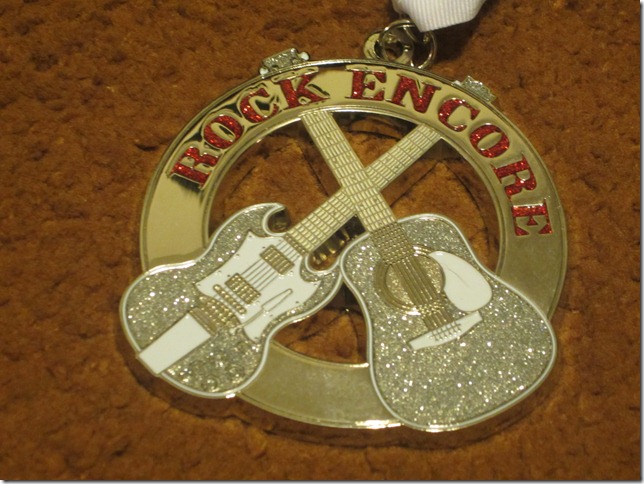 Tonight I went to a blogger meet-up at Starbucks.  I was pleased to finally meet Kristen of the Concrete Runner (who brought her baby!) and to see Kara and Maria again.
I ordered a "Skinny Peppermint Mocha" and I'm sorry to say I didn't really enjoy it.  I was trying to be lower calorie, but the sugar free syrups are just not as good, in my opinion.  Oh well.  I should have ordered what I wanted, an Eggnog Latte, but I used to order those non-fat and after many of them like that, last year a barista told me there was no such thing.  Who knows what I had been being served.  *shakes fist at Starbucks*.  Nonetheless, calorie wise I definitely made a better choice!  I see that a grande "non-fat" eggnog latte is 440 calories vs. the 130 I had.  Sometimes you just have to make those hard decisions.