My legs are very sore.  Probably because I had my first workout in over a week.  Darned squats and lunges are going to be the death of me.  Mike thought I seemed nicer than usual.  I think that's the influence of Suzuki Institute!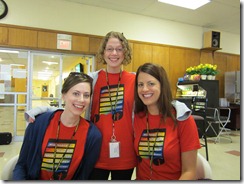 (See how happy we are?!)
We'll see how long the Suzuki Camp influence stays with me…
Chris has been trying to run a bit, and we went for a run after I got home from work this evening.  It was fun!  He's been trying to overcome his shin splint issues.  Hopefully he will get the running bug and start doing all kinds of races.  Perhaps someday we will finish a marathon hand in hand.
Today we went back to Bed Bath and Beyond to finish up our registry there, and finally got our hands on one of those scanner thingies.  It actually wasn't as fun as it seemed like it should have been.  We are also registering at Crate and Barrel, and we aren't quite done there.
Other wedding planning today:  finalizing the hotel rate block, setting up appointments for trying on wedding dresses and visiting florists.  Next week will be wedding dress week!  I also had a major freak out involving flowers and centerpieces and candles involving me yelling at Chris how I did not want to spend my wedding day putting together centerpieces. 
Here's some stuff I like, though of course I'd want purple or silver rather than red (white is fine) and I don't want a million things in the middle of the table, more like 1 to 3 things. 
Tomorrow we are testing out the new grill (Chris bought a new grill a few days ago and we are using it for the 4th of July party) and I am picking up the save the date cards and MAILING THEM OUT!  I am so excited to get them, and then in a few days I can show you all what they look like (after my guests receive them.)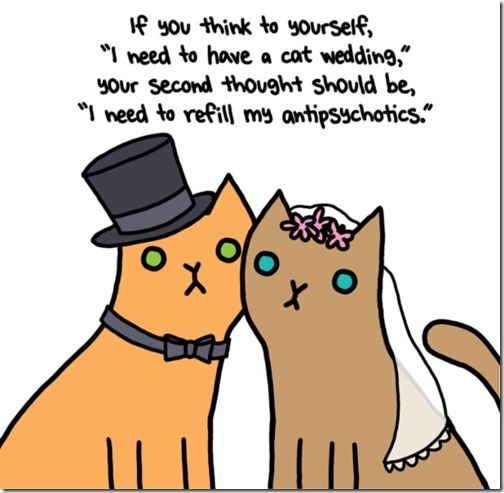 Good night!