Since one person asked, I thought I'd share my grandmother's recipe for Sour Cream Apple Pie. I'm making one of these tomorrow and can't wait (I like to lick the bowl after I make the sour cream mixture. This is why I'm fat.) I don't think I've ever had one made BY my grandmother but it is from the recipe box and it's just delicious. You should probably add it to your menu.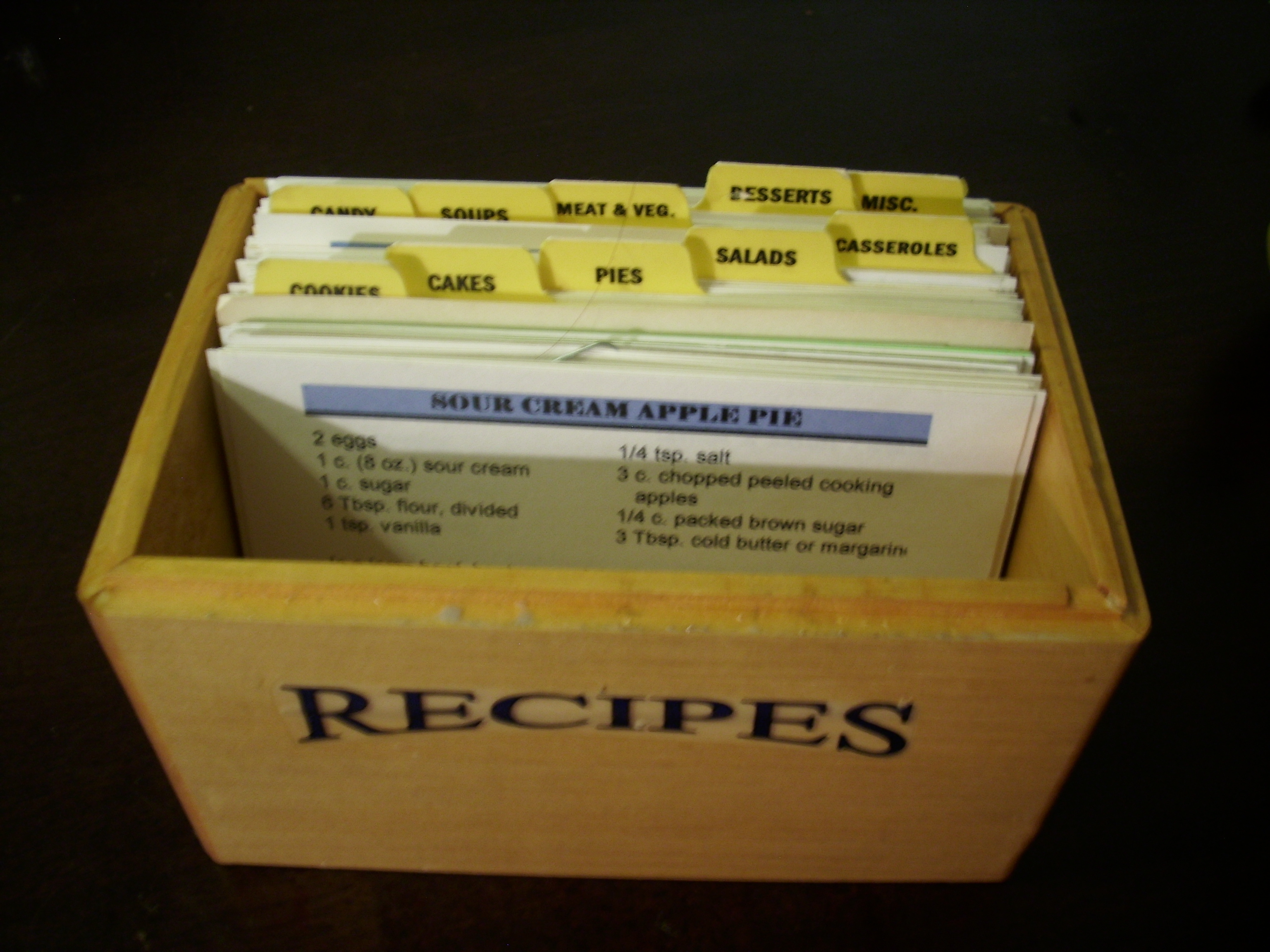 Ingredients:
2 eggs
1 cup sour cream
1 cup sugar
6 Tbsp flour, divided
1 tsp vanilla
1/4 tsp salt
3 cups chopped peeled cooking apples
1/4 cup packed brown sugar
3 Tbsp cold butter or margarine
1 pie crust—8 to 10 inches
Directions:
Preheat oven to 375 degrees.
In a large bowl, beat the eggs. Add the sour cream. Stir in the sugar, 2 Tbsp of the flour, vanilla, and salt—mix well. Stir in the apples. Pour into a pie crust. Bake at 375 degrees for 15 minutes.
Meanwhile, make the topping: combine brown sugar and the remaining 4 Tbsp of flour; cut in butter until mixture is crumbly. Sprinkle over the top of the pie. Return to the oven for 20-25 minutes or until the filling is set.
Cool completely on a wire rack. Serve right away, or cover and refrigerate.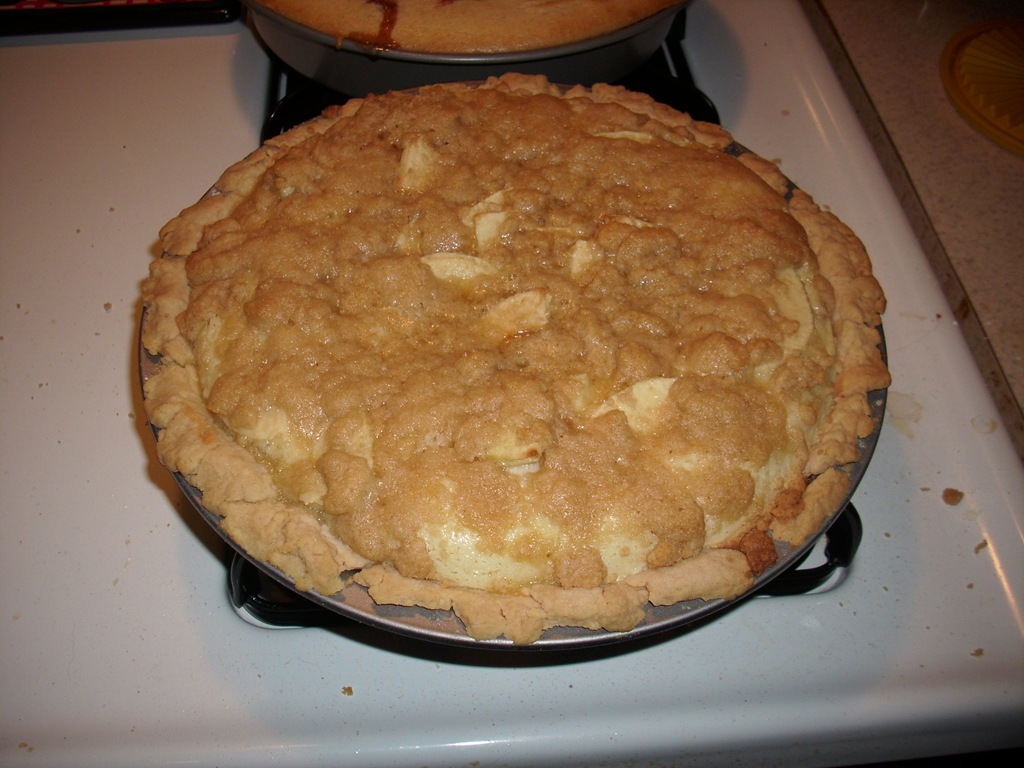 Not pretty, but delicious!