Today I played a wedding in a delightful town called Germantown, Illinois.  Now that I am far away from the small town I grew up in (no offense, Mom and Dad) I am better able to appreciate the charms of visiting a small town (rather than living in one for 18 years…it's not quite like Sarah Palin makes it out to be on tv).  Anyway, the church I played at was really beautiful inside–I wish I had been able to take a photo, but I thought I would have needed a flash and only had my phone.
On my way there I drove by several of these banners and had to stop to take a picture.  I want to go to this festival!  When I got home I looked it up online.  Here's the link to the one in August…next year perhaps.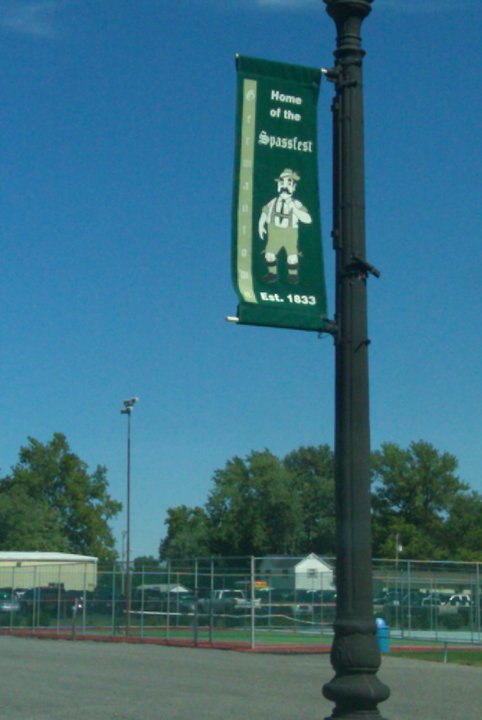 I was thinking about all the little towns and churches at which I have played weddings (I had three hours of driving today, lots of thinking time).  I wonder if it would be interesting to try to keep track of all the ones I play, take pictures, learn something about each community?  Maybe that will be my blog focus for 2011…wedding season is almost over for this year, but next year is wide open!  Unless I am running late I generally enjoy my drives–east of St. Louis the landscape is gorgeous.  West of St. Louis is farmland which is nice in itself (calming at least!).
I am listening to the SLSO concert tonight online–it's streaming from the St. Louis Public Radio website, and will be every Saturday at 8 pm (CST).  I was running around all day and wanted to relax tonight rather than attend, so here I am.