I just found out about Statigram.  It tells you about your stats on instagram (follow me @hannahviolin, or don't, because I totally post my "best" work here on the blog).  I think this photo pretty much sums up everything about me.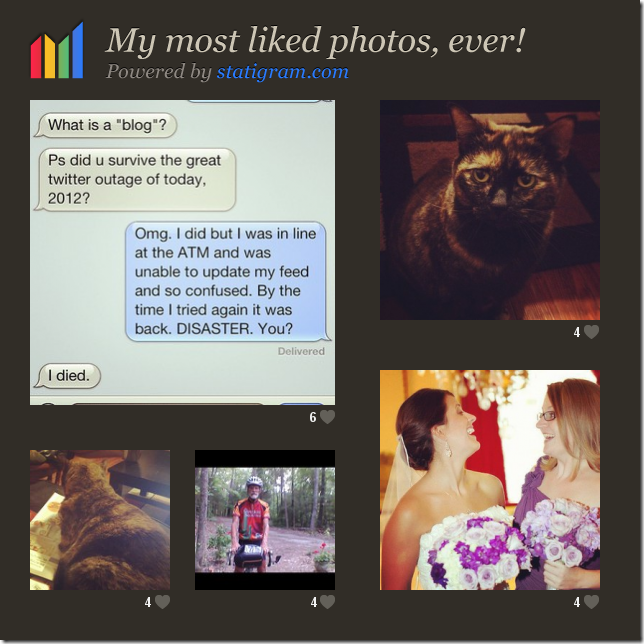 Yep. One sarcastic text convo with Sarah, two pictures of my cat, my dad on a bike, and me in my wedding dress, laughing.  What else is there?
Statigram actually suggested I should open the email this was sent in on my iPhone and then instagram the photo.  That may have been the greatest suggestion ever.  Here's the result of that.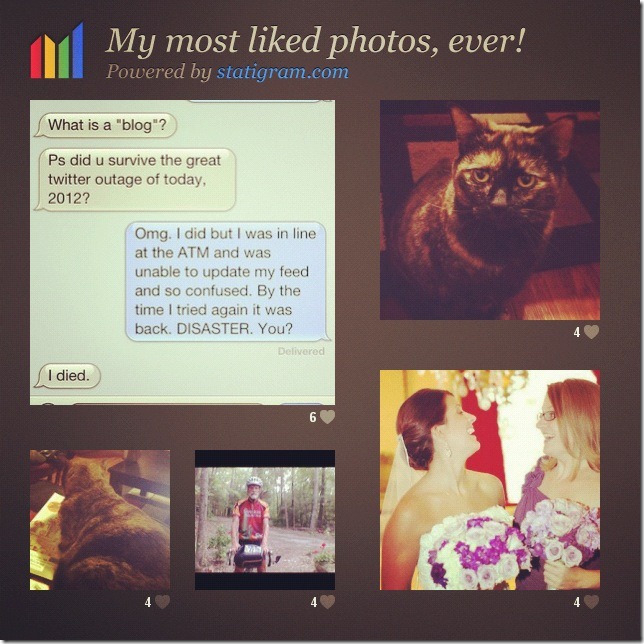 Now it looks OLD and even more awesome!  You're welcome.