I'm still playing catch-up on life (and vacation blogging, I know, it's seriously been like three months), and I'm still exhausted, but I am SO CLOSE. Sunday is the recital performance and then it's all relaxing and unicorns and glitter from there on! I'm trying to stay positive and remember that ultimately, none of this matters and the sun is going to take over the earth anyway.
Last night after teaching Louie suggested we go to Olio for dinner rather than cook, so we went out for a nice meal. Olio is a place I've been a few times and they used to have this delicious whitefish salad that was absolutely to die for. Unfortunately it is gone from the menu. Our dinner was quite good but I'll always miss that whitefish plate.
I've had the morning off, which means practicing. The joint of my right index finger is a little achy so I've been taking it easy. I am as ready as I'll be at this point and it's just a matter of relaxing. I've got the Bach memorized well, and I love playing it. I blame the weather for aches and pains—it feels like it's going to rain, and we've finally got into some nice fall weather.
Many of you might follow me on Instagram, but if you don't (even if you do) here are some pictures I took during the Gentleman's Guide to Love and Murder run the past two weeks.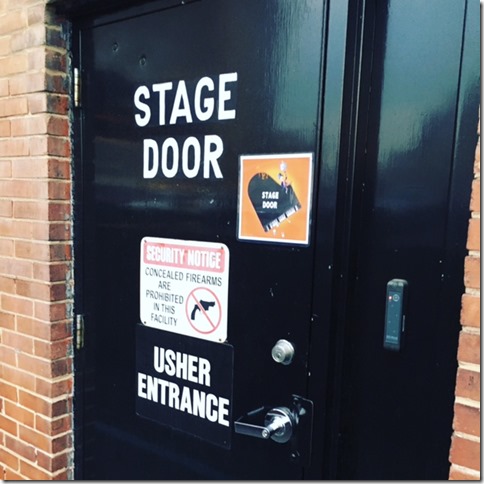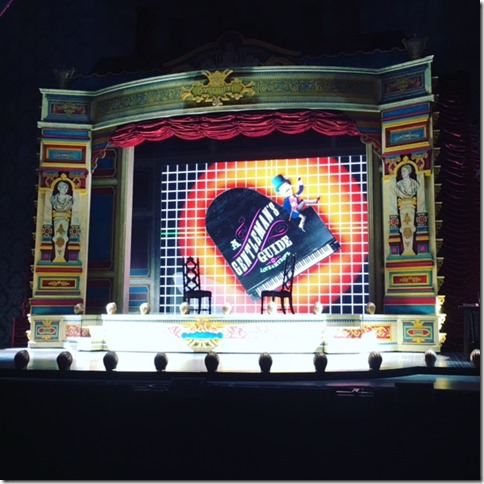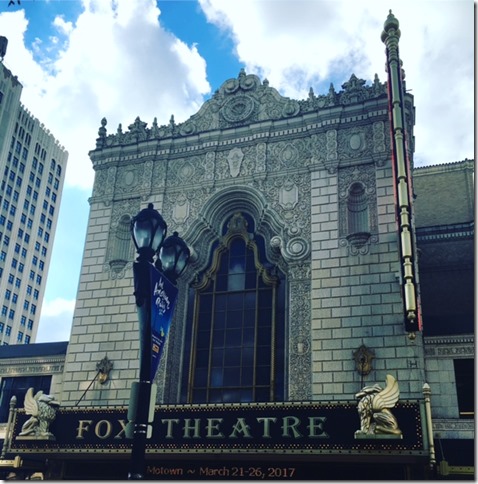 Here's one of me in the pit. SELFIE.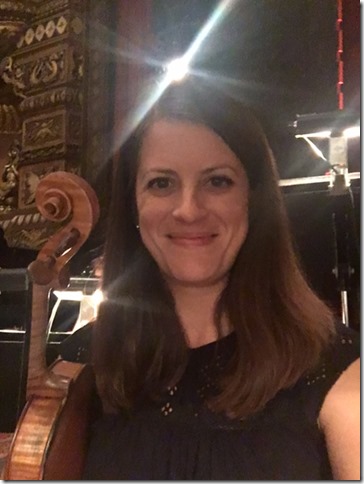 I look a teensy bit creepy there, but that's just how I look these days

I know that Sunday after the performance I will feel great, and be relieved and all that, and that Monday I will be relaxed and get to sleep in and catch up on a variety of errands and all kinds of things, but until then, I'm just stressed to the max. Preparing for this concert has been much more challenging for me than I anticipated. I will probably have to give quite a lot of thought to things in the future, what went wrong, how I could have done things differently, all that.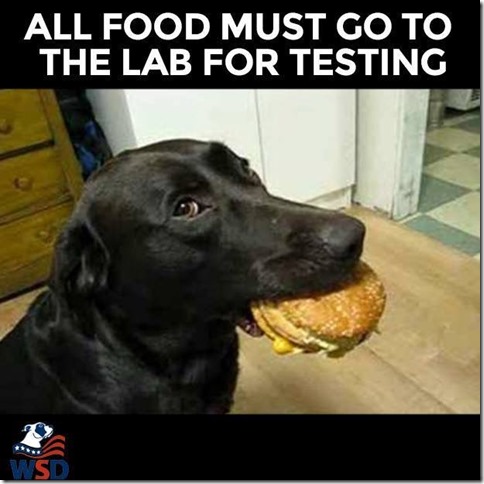 To end on a lol note