My friend Melissa is a dog walker in the Central West End in the summers.  (She is a music professor during the school year, and perhaps a superhero at night.)  We hadn't seen each other in awhile (you know, a week or so) so I met her for a late lunch after she had finished walking all the dogs.  (Not all the dogs in the Central West End, just the ones she was supposed to walk.)
We decided to go to Tortillaria, which is owned by the same people as Milagro, one of my favorite restaurants in St Louis.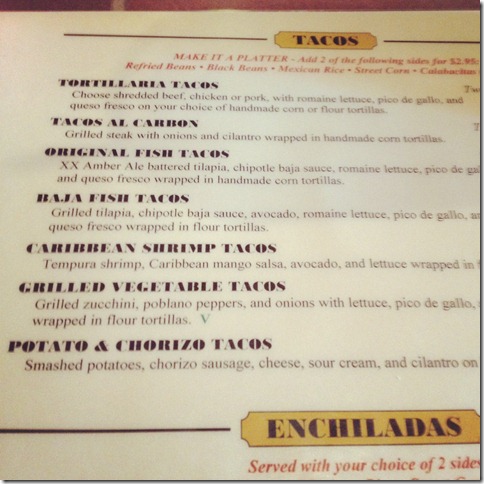 The decision making was a challenge.  Fish Tacos, Baja Fish Tacos, Shrimp Tacos…so many options…
I decided on the Shrimp Tacos, with a side of black beans and street corn.  I wasn't in love with the black beans.  Next time I'd either get a different side or perhaps just get three tacos.  I do love the corn though.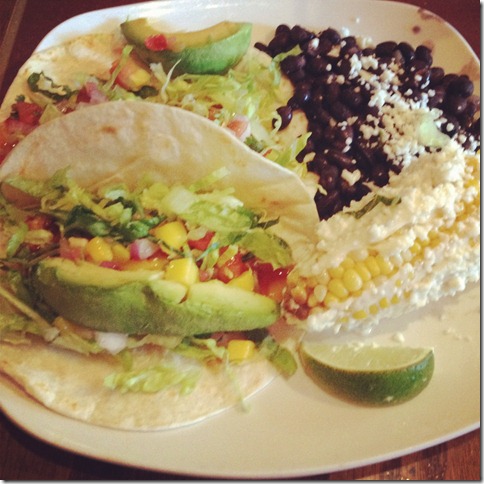 There are other things on the menu besides tacos too, but I love tacos too much.
Speaking of things I love too much: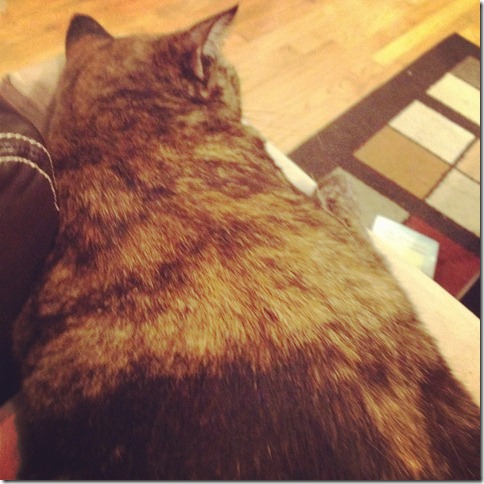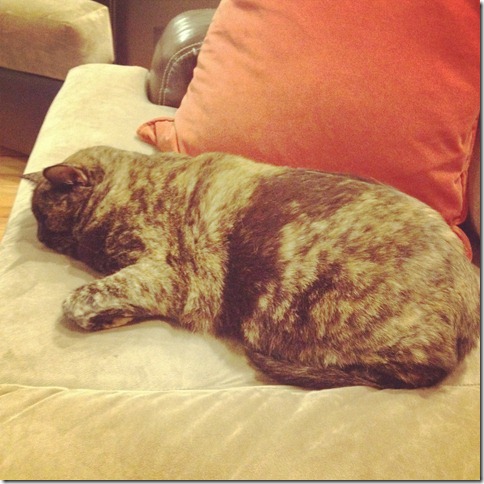 That's part of our new couch and you can see the matching chair in the background.  I'll show you some more pictures of the new place but we aren't totally done unpacking yet so I wanted to wait.  Living room:  same cat, same rug, different couch.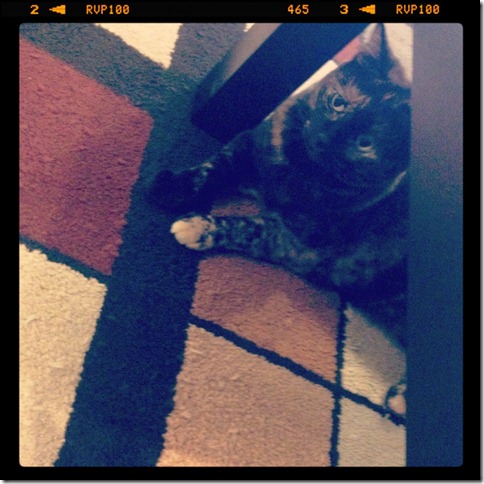 Also the same coffee table.  See, fatness, not much has changed!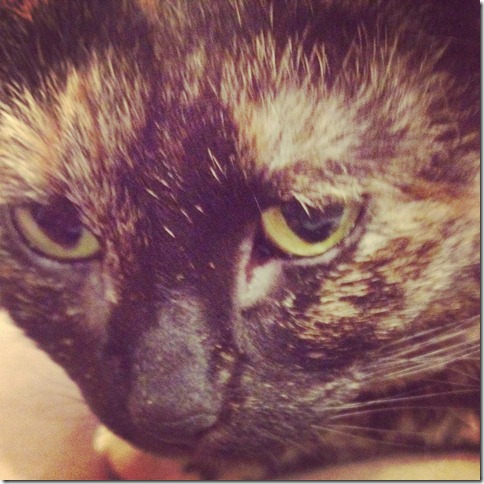 She's just such a great subject.  Chris thinks I'm insane when I pull out my phone and start snapping away, and then posting to instagram.  Look at her little paw under her head though :( 
Okay, there you have it.  Tacos y gatos.  Hablo espanol!