People who work in "regular" jobs are always excited about Fridays.  I enjoy them too, because occasionally I'll have a weekend free.  I like Mondays too though, because that's a really light work day.  But I do work tomorrow, as well as later today, so it's a little less exciting. 
First off:  the winner of a free copy of Running of the Bride from my giveaway: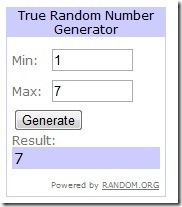 Comment #7 was Mandy!  Mandy, please email me your address (hannahviolin at gmail.com) as you didn't leave an email with your comment.  Everybody else, thanks for entering.  I would recommend reading the book anyway :)  And there will be more free books and other stuff in the future!
I'm hungry and sweaty right now.  I ran about 4 miles this morning and it was amazing!  The weather was perfect, somehow, just around 70 degrees.  I don't know if we are in a time warp and it's actually November, but I'm happy with it.  If only the weather would stay this way…anyway, after my run I had to do some errands and now I'm blogging, and I realized that I smell and should really take a shower.  I'll get right on that.
My mom posted this picture on facebook:  Chris and I on moving day.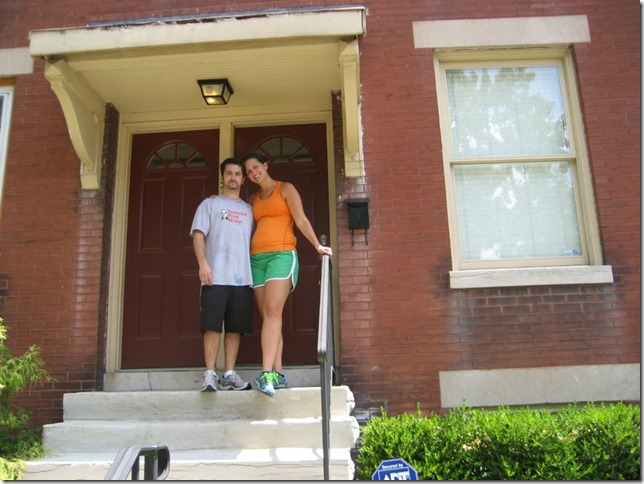 She is the master of taking pictures at the greatest, most attractive times!  Then again, I'm posting it here, aren't I.  Maybe I should reexamine my life?
Last but not least.  Did you guys see this?  It's been floating around facebook.
What are your plans for the weekend?  I'm looking forward to dinner at the Shaved Duck and a nice long run.  You?