I appreciate the little things.
I follow a blog where the blog owner (Julie @ savvyeat.com)encourages readers to submit pictures/short stories about "little things" that they appreciate along the way.  I was featured on today's entry.  It has to do with Southwest Airline's "Plane crackers"—I encourage you too click through.
I suppose I'm trying to develop more a community for myself online.  That's what the widgets on my blog are about, getting involved with other people with similar interests.  But not TOO involved, you know ;)  I don't plan to start flying around the world attending blog conferences or getting all kinds of free products to review.  Unless you want to send me on trips or send me free products to review, I'd totally do it.  Or free violin strings would be fantastic, or rosin, or perhaps a lightweight portable stand or stand light?  Anybody?
No, it's fine, it's fine.  I do work.  *grumbles*
I was happy to get back to my gym today—ran/walked 1 mile and worked out with Mike.  For some reason he decided to focus on squats today.  I wore my Phoenix shirt though, so I felt very accomplished…even though it meant I was wearing a navy shirt with black shorts.  And of course my awesome purple shoes.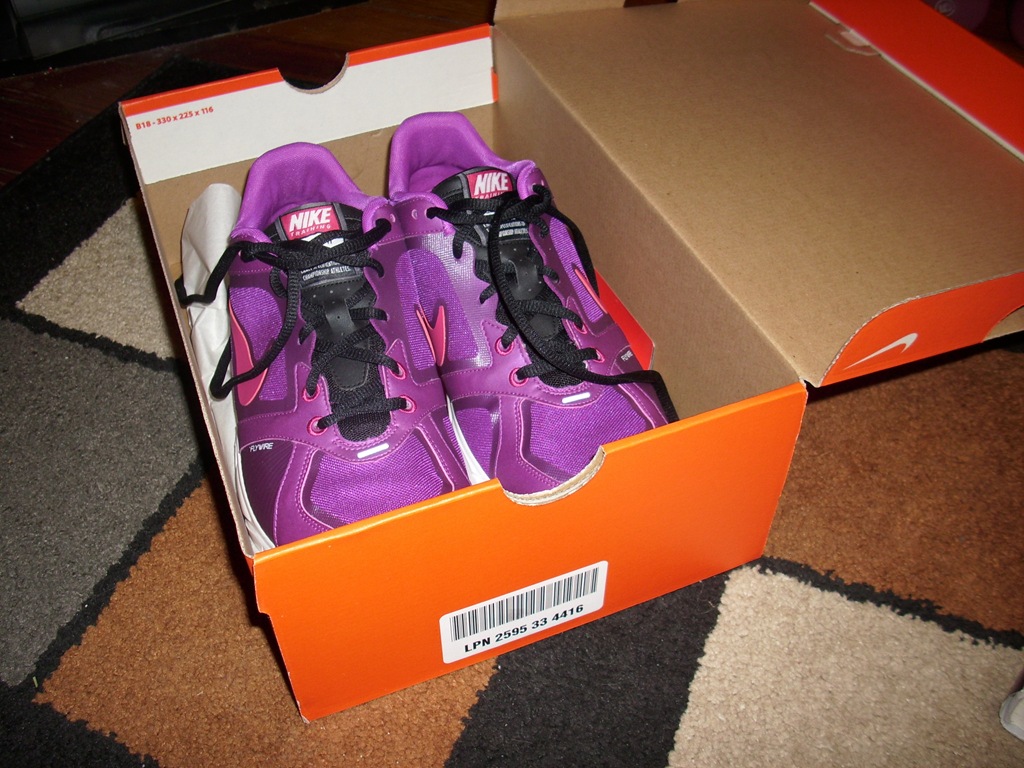 I do love these shoes.  And I hadn't worn them in over a week!