This was my first ten mile week in a long time. I'm very proud of myself. Running does get easier, doesn't it? And today's beautiful weather helped.
Belated yet obligatory post run selfies. I'm a little out of practice. And oh so shiny.
Weekend eats:
Stellina Pasta (LOVE this place!)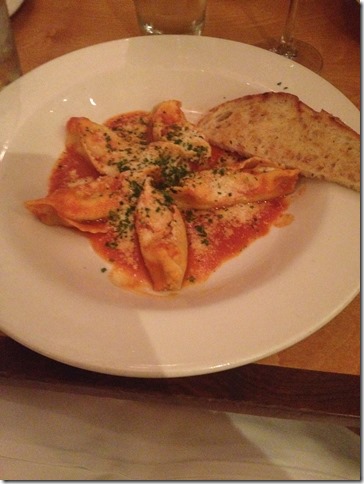 Dim Sum at Wonton King. Loved the pork buns so much.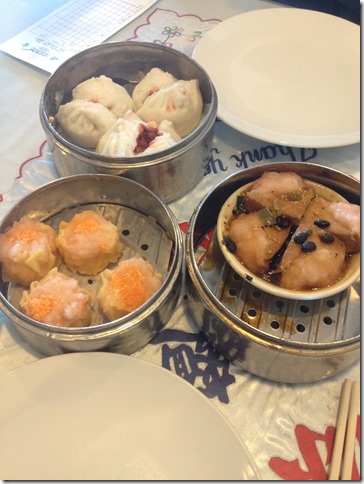 Saw a show last night at Venice Cafe. The Bottoms Up Blues Gang. The view from above.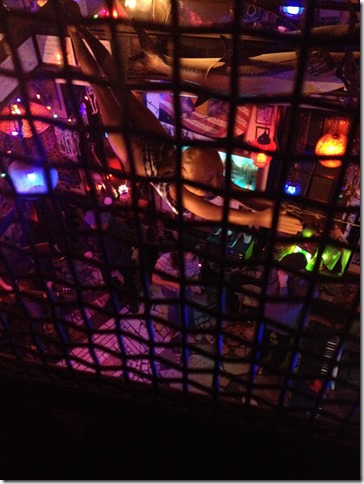 That's so you can't fall through or throw things down below. We had great seats, and I didn't mind the live music too much 😉 I tend to hate live music because it's usually too loud, but this was pretty good, and the singer was great. I started to get really annoyed at one of the sets when there was a song that the blues chords just repeated and repeated and there was a poet kind of vamping over it, and I literally thought my head might explode (blues songs all have the same chord progression, and sometimes that gets to me, but I managed to recover.)
I've got some exciting stuff happening right now—I've recently been asked to join a band as the violinist—it's a tribute band to the Transsiberian Orchestra. They tour around the local area here (some longer trips) in November and December, and I thought it would be a fun adventure and a challenge. I'll need to get an electric violin, and I'll tell you more about it as I know more and learn more, but in a nutshell: I'm not going to be rich or famous, I'm not going to quit doing anything I'm already doing, but I will be learning some new stuff, having a good time, and look forward to a great year ahead of me! If you know anything about electric violins and have recommendations for me, please let me know as I am new to the game.
And it's my little sister Carrie's birthday today. Let's wish her a happy birthday!