I realized I'd been so caught up in talking about myself and sharing my life and oatmeal with you, I haven't done one of my favorite blog features in awhile:  Search terms used to find my blog!
funny people in pain  I am quite funny, but my shoulder pain is real.  Glad somebody thought of me.
titanic lolcat I don't know if they wanted a lolcat with the Titanic, or a really fat lolcat and were using Titanic that way.  We'll assume they wanted this picture though.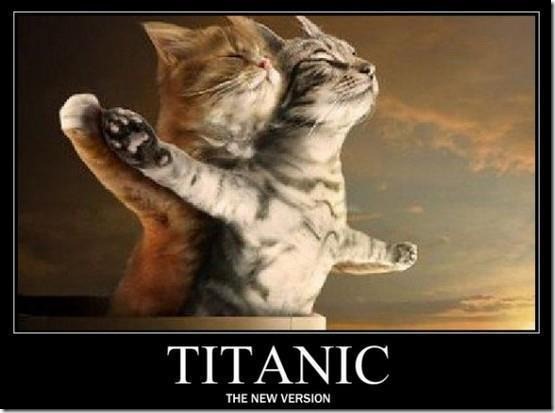 brooks pure cadence w With WHAT?  I'm in suspense…
epic failed In a way, the author of this search term found it already.  It's epic fail, not failed.
i hate my trainer We've been over this before.  Though honestly, I barely see him anymore.  We're only doing one workout a week, lower body, because of my injury.  I feel my muscles atrophying…
addicted to advil I just might be.
how to own an orchestra audition If I knew this, I'd have an orchestra job.  Sorry.  Probably those people are practicing, not blogging, and definitely also NOT searching the internet for answers.  Go practice.
dome home This delights me.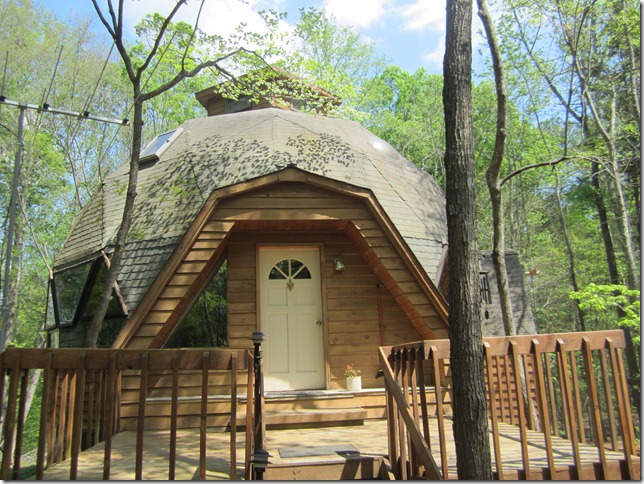 fitting room baby Is this a baby found in a fitting room?  Or born there?
marathon runner using the bathroom No, I don't have a picture of that.  And you don't want that anyway.  Use your words properly people.  I know you want that picture of the lady who pooped herself.  Not somebody using the bathroom, that's entirely different.
taco bell giant Similar to the Jolly Green Giant, once a nickname in high school, this is my preferred nickname.
google ocarina of time "cheating" Just because you put "cheating" in "quotations" doesn't mean your little google search isn't "cheating."
titanic gatos  Love this.
he made me do it Did he say it was because he loves you?  Newsflash:  men lie.  Don't do it.
people will never be happy Sigh.  SO true.  We just keep trying and failing.  Epic failed.
hannah violin twitter Why not just search twitter directly?  People wonder how I am so good with finding things on the internet.  Only in relationship to everyone else, who is so bad at it.
violin pancakes  I want some of these!  If you found something, let me know.
lululemon capris  I tried some on once.  Jen can attest to the fact that I nearly had a panic attack in lululemon.  I don't care for koolaid.
hannah and the violin  This will be my band name, well, Hannah and the violins..
cowbell solo orchestra audition I would OWN that audition.
taco bell fitness course Vanessa and I need to return, it's been months!  I love that other people know the course as such.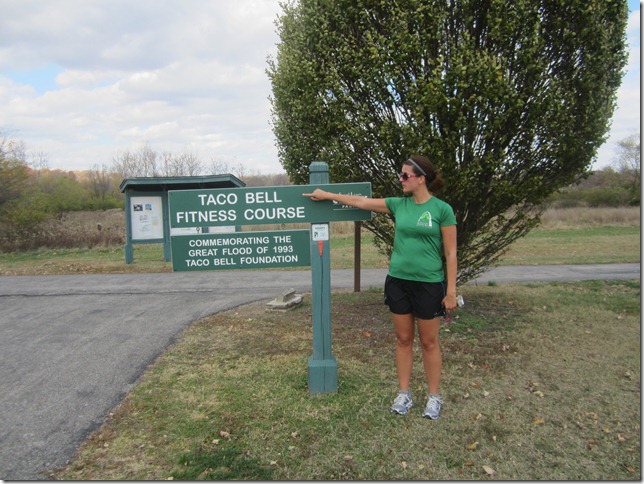 harrison ford six pack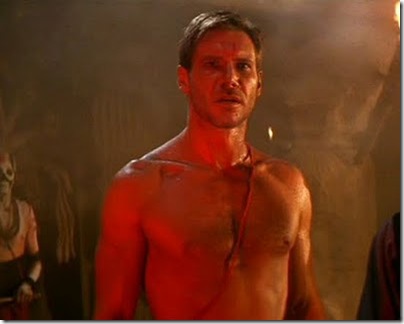 Looking good here…and my original point was actually that Indiana didn't need a six pack to look incredibly awesome.
Anyway, there you have it.  Recycled blog content yes, but I didn't include any links.  I'm just that lazy ;)