I didn't start loving Chicago until I moved to St Louis. It seems like everybody here loves taking trips to Chicago more than anything else. It's easy to get to and there's plenty to see and do and EAT. It's cold in the winter, sure, but it's cold here too.
I've mentioned quite a bit of our trip already, so I just wanted to wrap it up and give a shout out to the restaurants we loved and to our hotel. Namely, Blackbird and the Publican, and the Hotel James. (Or James Hotel? I guess it's just "The James.")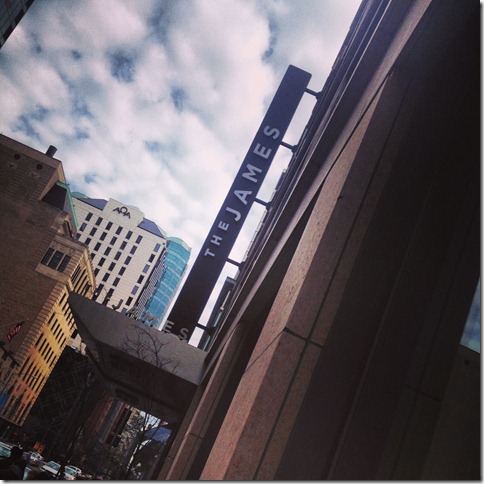 We chose Blackbird for our anniversary dinner. (This was our first wedding anniversary so we were pretty psyched!) We checked into the hotel in the early afternoon and then took naps. I was woken up by one of the hotel staff delivering a bottle of champagne and chocolates with raspberries for us, free of charge!
(I can't say enough nice things about the hotel, actually. We loved it there.) It was great sipping on champagne while getting dressed up.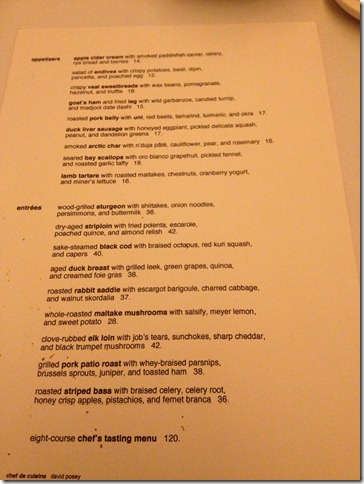 What to order? We decided on the sweetbreads and the scallops, and then I had the duck breast and Chris had the elk loin.
It was all really delicious. I can't decide if the duck or elk was my favorite.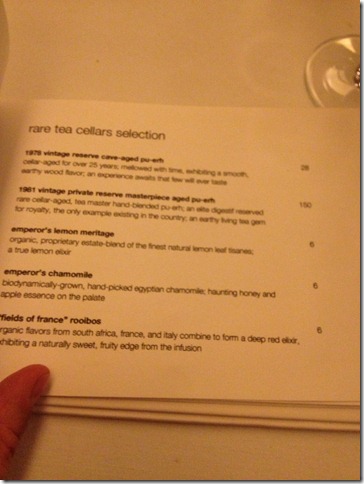 We decided not to order the $150 tea and instead had just regular old french press coffee.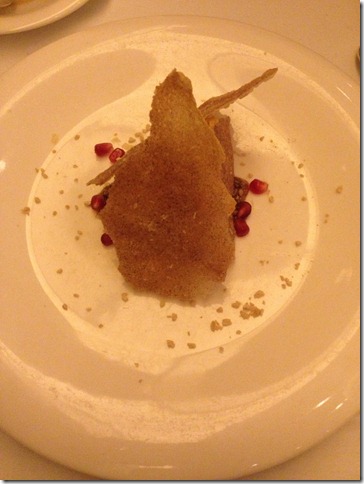 With cheesecake with sweet potato ice cream. It was a wonderful meal and a wonderful day!
We could have eaten at a world class restaurant for every meal, but we wanted to be lazy and spontaneous to some extent, so we only planned one other "fancy" meal. I had been to the Publican before but Chris hadn't.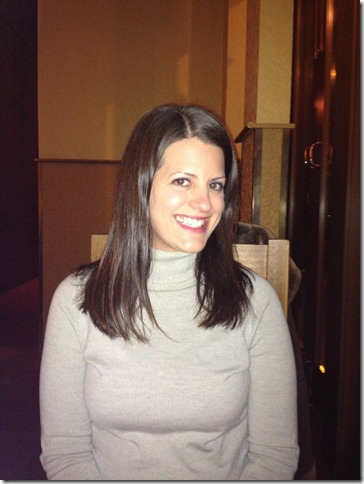 (I wore my best gray sweater.)
It was super dark in the restaurant and I detest taking flash photos in restaurants. Not even because of the quality, but because it makes you look like a fool.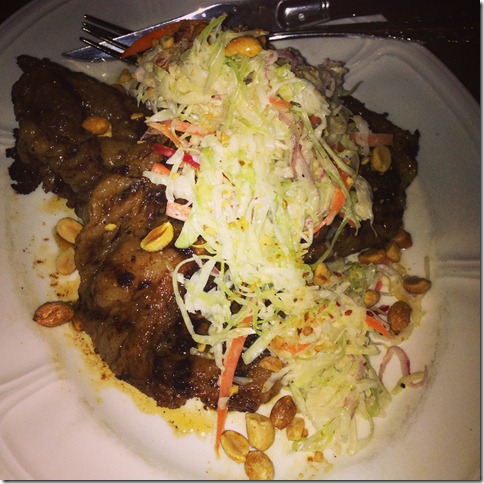 This deserved one though. Short Ribs, Korean BBQ style, so juicy and delicious, with peanuts and cole slaw and it was just amazing. We also had a charcuterie plate, potatoes, and swiss chard. For dessert we had "Rice Pudding Creme Brulee" which was phenomenal as well.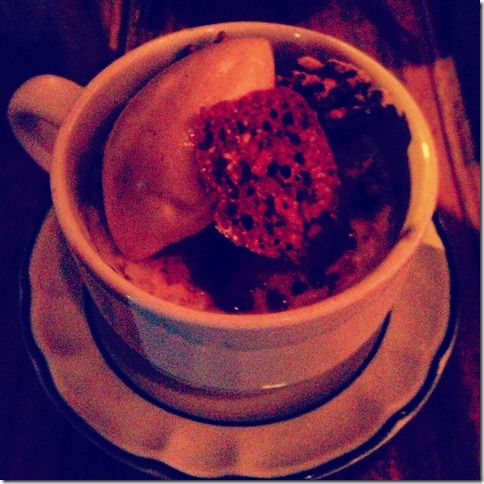 Other notable things we did in Chicago:
We went up the John Hancock Building to the Signature Room and had a drink while enjoying the scenery.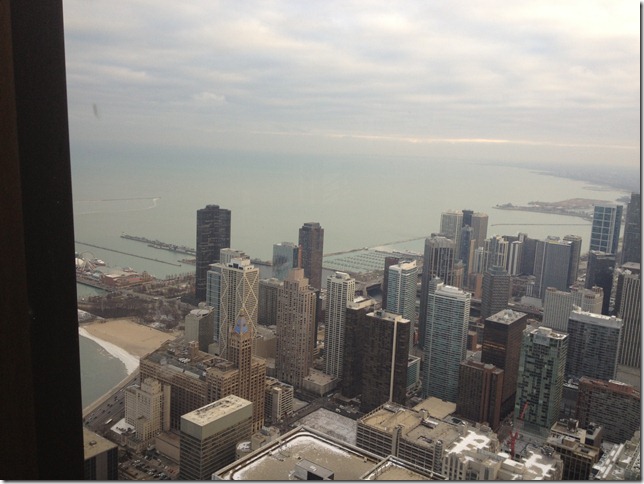 We went to see "Second City's Guide to the Opera," with Patrick Stewart and Renee Fleming. The show was hilarious and highly entertaining! Plus our friend John was playing violin.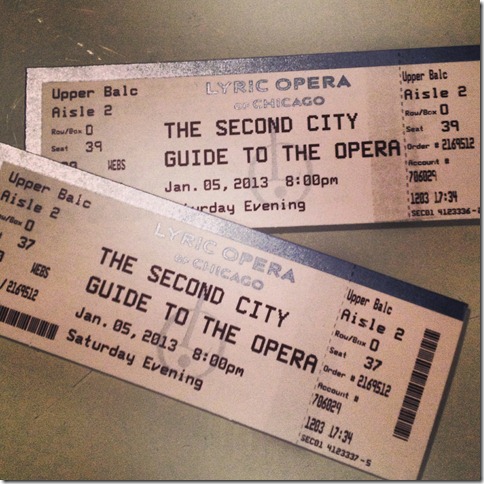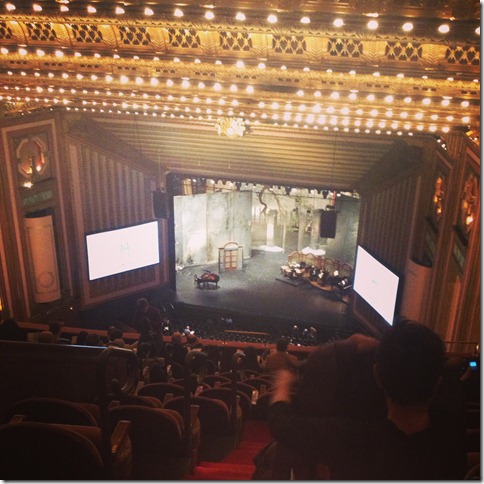 We went to a restaurant called Heaven on Seven that had a wall of hot sauce!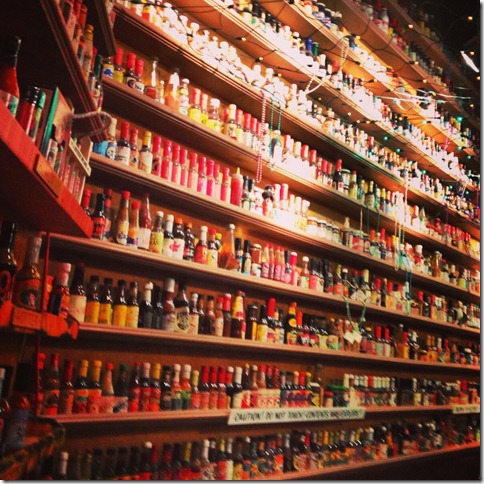 And we tried to perfect the couple self portrait.
How'd we do? Chris has gotten a lot of compliments on his fantastic beard.