I haven't mentioned my wedding in awhile, so I thought I'd do so today 🙂
Are you familiar with the website Etsy.com?  It is a GREAT place to buy handmade and unique items at reasonable prices.  I have spent SO much time browsing the website looking for neat stuff for my wedding.  So far I've gotten my invitation set there and my earrings and I'm considering a few other things.  I am working with a woman on creating a very special cake topper (no, no spoilers, you'll just have to wait) and I've just ordered a faux fur bolero jacket. 
If you are one of the lucky few who have seen the picture of my dress or even luckier few (yes, Mom and Laura) who got to pick it out with me, you know what I mean.  If you haven't seen the dress you still probably know that it is cold in January and that generally wedding dresses are not made of fur or wool.  So I need something to wear over it that would be at least somewhat photogenic, and it would be excellent if that something wasn't my puffy grey Gap coat that is currently my winter coat.  (Note to self, also need new dressy winter coat for this season in addition to practically all new winter wardrobe.)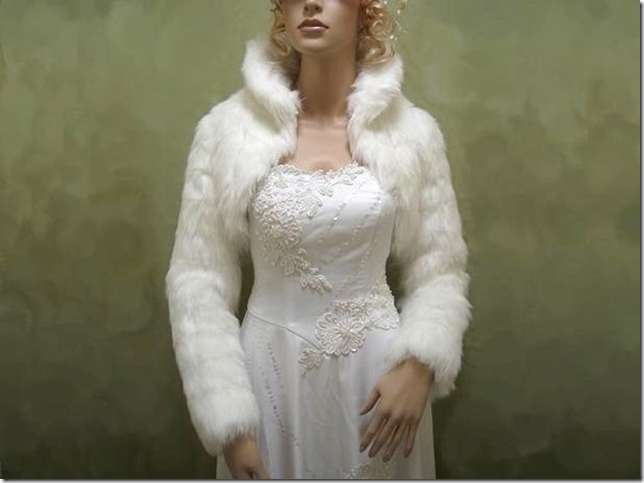 I can't wait to get it in the mail!  If it isn't as awesome as I am hoping the vendor does have a return policy.  Sadly I don't get my wedding dress in hand until late November/early December so I can't truly test it out until then.
Here's some other cool stuff I "favorited" on the site: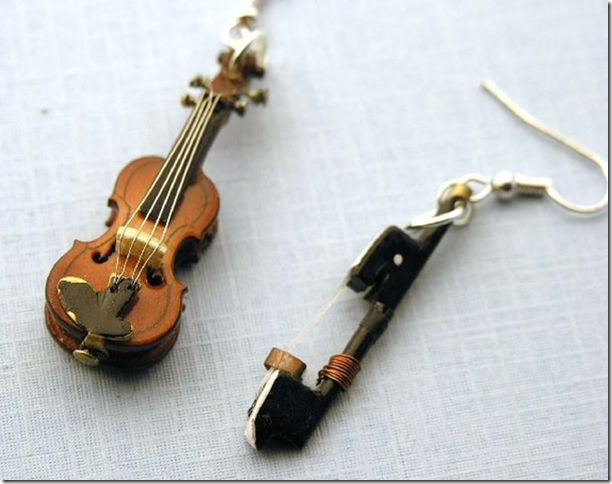 (Just for fun, not for my wedding)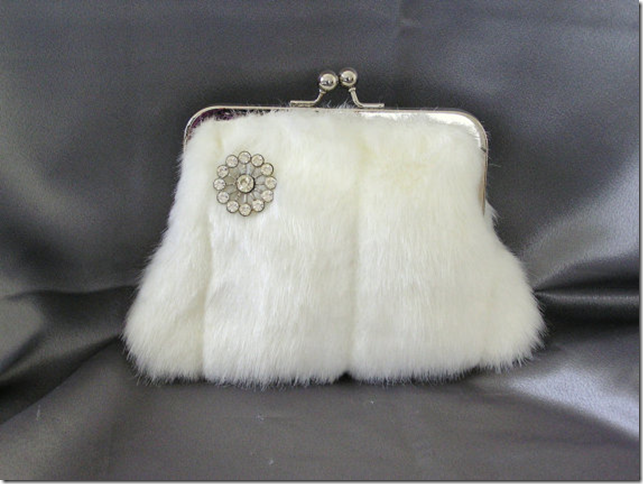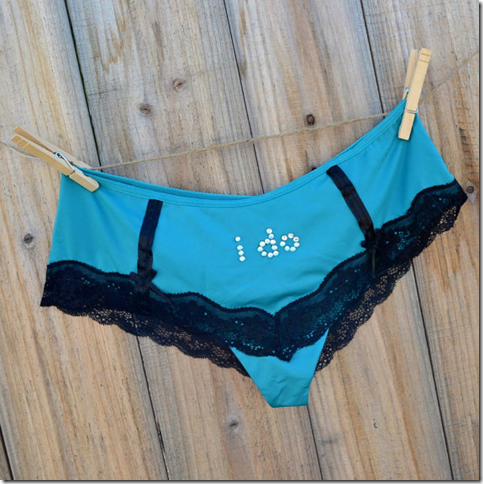 Something blue.  Then I could lend them to my sister and they would be both blue and borrowed…(sorry, I know, too far.  I need more coffee to decide on what are suitable jokes for the blog and what is just pretty gross…ugh, used underwear…ugh.)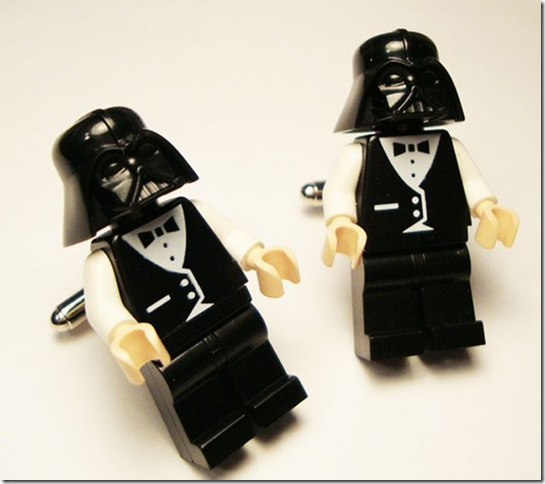 Darth Vader cufflinks.  Perhaps a gift for the groom? 
AND today is the "pick up the invitations" day.  I am super excited to see them as I have been working on them off and on for the last couple of months.  We went a little over budget on the invitations (story of my life) but they are going to be worth it.  If YOU get an invite please don't just toss it in the trash, at least put it on your fridge for the next couple months…
Have you ever bought anything on Etsy.com?  Or do you sell anything there?  Leave your answer in the comments (you KNOW I want comments, dear readers!)