I have never been a huge fan of flying.  I'm not afraid or anything like that, I simply find it tiresome.  I'm more of a car person—I love riding in the car.  As a kid we took tons of car trips—we would road trip for weeks on end, driving from the east coast to the west coast.  I think it would be fun to repeat something like that, but Chris is not a fan of extended road trips. 
I do enjoy seeing new places though, as I guess most people do.  Tomorrow I'm heading to Boston for the first time ever!  It's for a friend's wedding, but I'll be there almost 24 hours in advance so I'm hoping to do some sight-seeing and (this is so HLB of me, but) get a run in along the harbor.  My hotel will be very close to the Boston Harbor (I believe that is what it is called) so that seems like a great place to run.  If I'm wrong, I'll figure that out when I get there.  There's also a possibility of getting to go to the rehearsal dinner tomorrow night (just got invited last night) which is a Harbor Cruise, BUT it would mean the stars aligning and my flight being on time or early, getting off the plane fairly quickly, not having to wait for a cab, and then there not being any real traffic between the airport and the hotel.  I'd love to make it, but I'm (of course) stressed about it, and I'm telling myself if it turns out to be possible, GREAT, if not, I'll just have dinner on my own and maybe meet up with some of the girls after the dinner.  Going away for just the weekend is not something I usually do:  when I travel it tends to be for more days at a time as I don't usually see the point.  But when I got her invitation, I really wanted to go, I COULD go, and getting to visit a new city is just a bonus.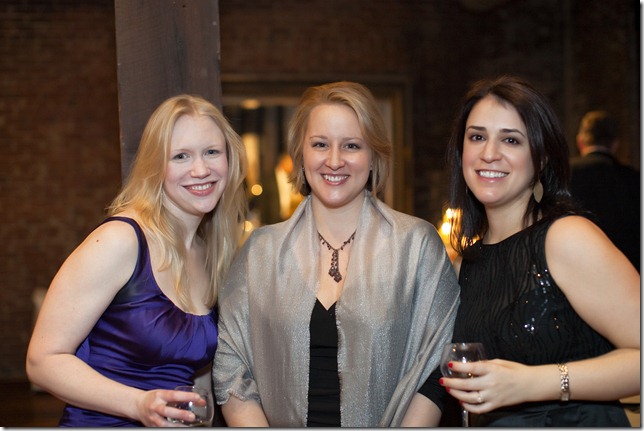 Katie, Stephanie, and Lauren—Lauren is the one getting married this weekend (from my wedding, of course 😉 )
I originally decided to travel to Boston on my own.  I don't know who else will be at the wedding, but I have quite a few mutual friends with the friend getting married so I figured there would be people I know there.  I learned yesterday who a couple of them are (SO pumped to see them again!) and I'm hoping to see more people I know.  The music world is so small that it's difficult NOT to run into people you know at these sorts of events, and if you don't know anyone, well, being a musician is such a great connection that it's easy to make new friends.
(I'm trying to frame the flight in my head as a good time to relax and read.  I'm working my way through the Game of Thrones series and my goal is to finish the second book tomorrow and the third book by the time I go to Paris.  I have some other books I want/need to read, but I don't think I'll want to start those until I finish this series.)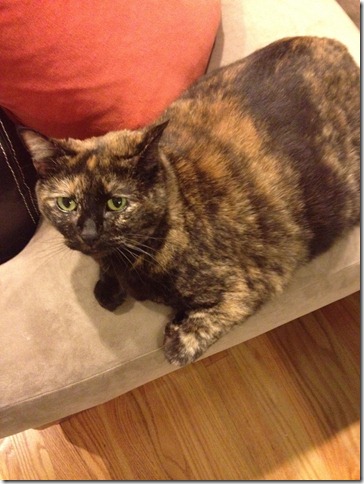 What do you mean, new friends?  Aren't I enough for you?
On a more serious note:  My grandmother made it through the surgery but because of some existing health problems is now having some other issues.  Please continue to keep her and my family in your thoughts and prayers.