Do you like my titles?  It's hard thinking of good titles.
Friday night some friends came over for drinks, snacks, and *evidently* video game playing.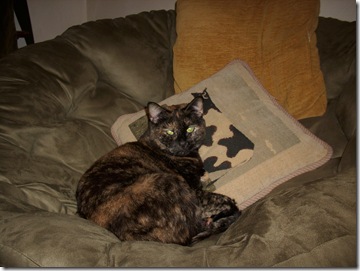 What?  Company? (She spent much of the day on this chair)
We had wine, cheese, and veggies with hummus dip.  Then the boys got tired of chitchat and decided to bust out the Wii and play some games.
Note the concentration in their faces!
I wanted to let you know about a few things that I am super excited about that are coming up soon: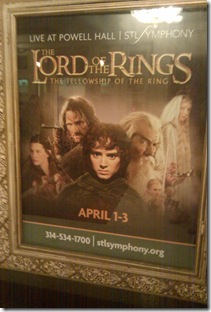 Yes, that's the movie with the orchestra playing the music.  I can't wait!  It's the event of the year!!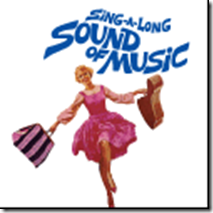 It's not till June, but this could be amazing!  I say could, because while I was super excited about it, I reread the description and see that the symphony is NOT playing…so that means it is simply a sing along movie?  I suppose still fun though…
Other upcoming events: 
March 26:  Chamber Project St Louis plays at the Chapel, and if I'm not too exhausted from that morning's race I plan to attend. 
April 2:  St Louis Ballet:  Tribute to New York.  This is the company affiliated with the ballet school where I teach violin, and I'm finally able to see them perform.
Then…April 10:  The half-marathon I've been training for:  Go! St Louis.  I can't wait to run the streets of St. Louis with a ton of other people.  After that I think I will tone it down a bit on distance and work towards improving my speed (over the summer, as it will be rather hot) by the time the fall "season" rolls around. I would love for the St Patrick's Day 10 minute miles to be an easy mile by then.
What are you looking forward to most in the next month or so? (I know people are reading this—don't be shy, come out and comment!)