The other day I needed (wanted) to whip up a quick dessert to take over to our friend's house for dessert.  They had invited us to grill and I said I'd bring dessert.  I had the ingredients on hand for cake batter blondies and knew they were really easy to make.
I didn't plan on my vegetable oil being bad.  I didn't notice until I had already mixed the ingredients together.  It smelled of plastic—it was the end of the bottle and I guess the container had started to break down or something.  I'm not sure how old it was.  So the blondies were ruined.  I didn't want to go to the store (I was sore from my half-marathon that morning) and I didn't have enough ingredients to make it again.  What to do?
I looked through the cupboards, and looked through my cookbooks.  I settled on peanut butter bars.  The recipe is from a cookbook my grandmother gave me years ago that was made for a fundraiser for the M.O.P.S. (mothers of preschoolers) of West Clinton Mennonite Church in Wauseon, OH.  The cookbook is called "All our favorites" and is filled with easy recipes to make.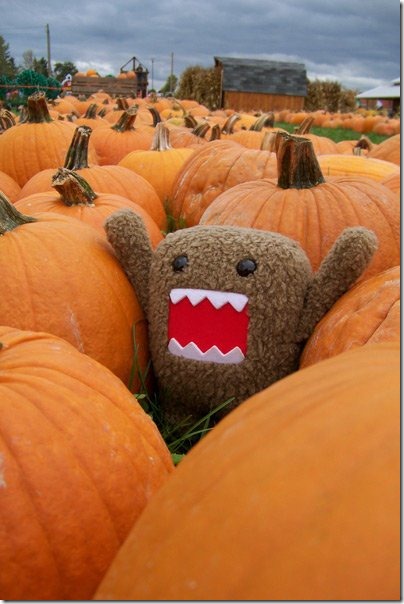 The recipe was easy, and turned out to be really good!  Next time I might make it in a smaller container for a taller treat, but that would likely affect the baking time.  I'd had to experiment.  We had the bars with Edy's Butterfingers Ice Cream on top and they were delicious.  They were also really good the next few days.
Recipe:
Chewy Peanut Butter Bars
1/2 cup butter OR margarine (I had margarine on hand to use up, so that's what I used.)
1/2 cup creamy peanut butter
1 1/2 cup sugar
1 cup all purpose flour
2 eggs, beaten
1 teaspoon vanilla
Preheat oven to 350 degrees.  In a large saucepan, melt the butter and peanut butter.  Remove from the heat; add sugar and flour.  Stir in the eggs and vanilla.  Spread into greased 9 x 13 inch pan.  Bake for 28 to 32 minutes or until golden and edges pull away from pan.
Yield: 2 dozen.