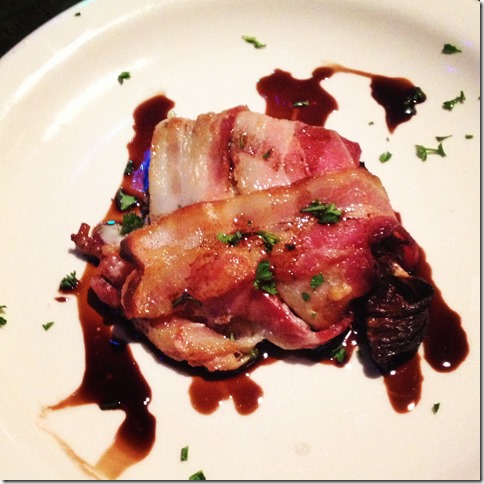 Bacon wrapped blue cheese stuffed radicchio from Frazer's.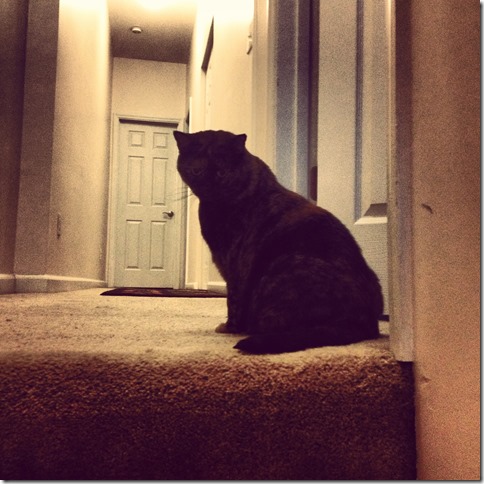 Stalking me from above!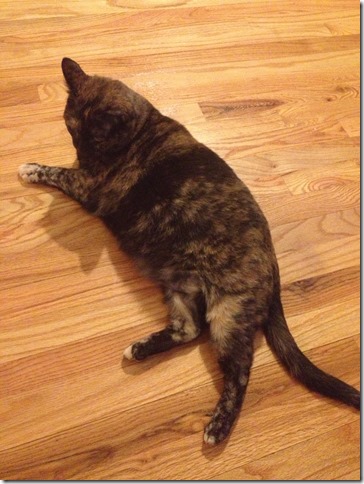 Just hanging out.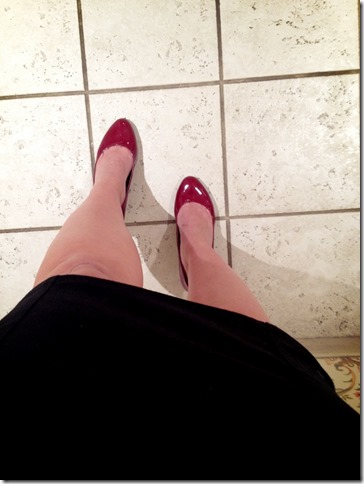 Red shoes! They go well with my primarily black wardrobe.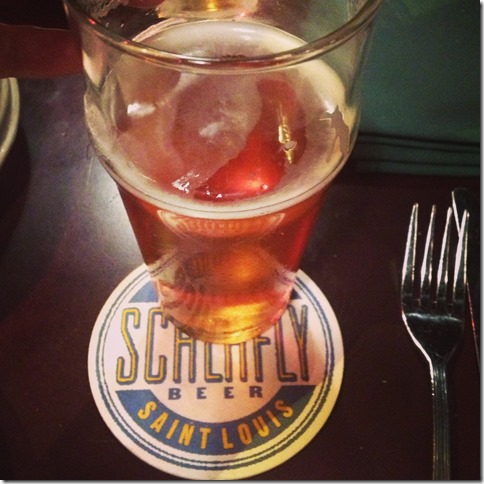 Beer!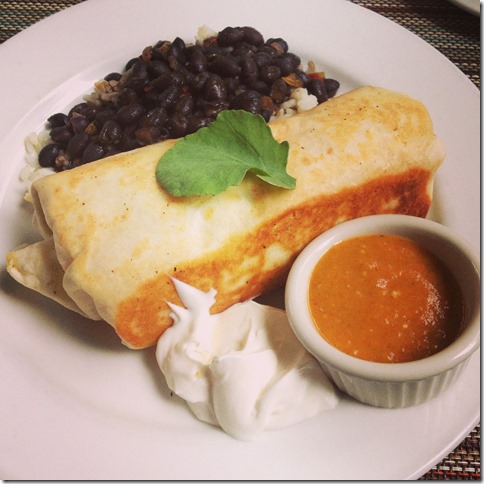 Brunch at Cafe Osage. YUMMY. This was the wrap with black beans and rice, stuffed with eggs, cheese, and bacon. The sauce on the side was really delicious.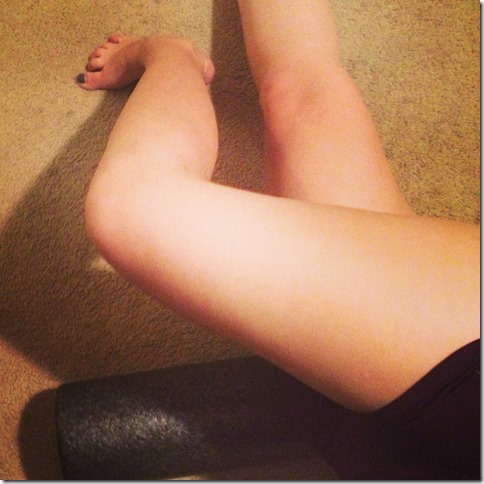 Being mature and using the foam roller after a run.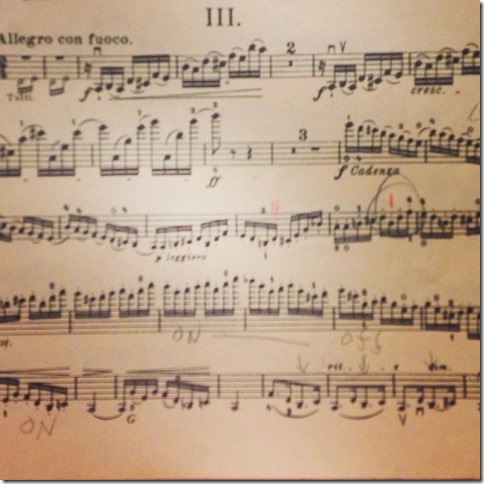 Practicing.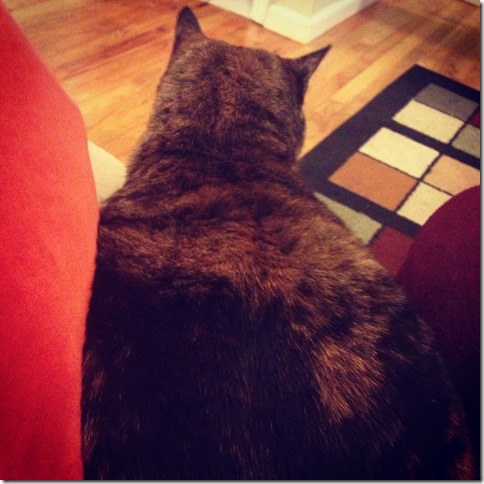 And some quality couch time with the cat.
It was a good weekend. Let's bring on a new week!