My sister Carrie is going to Norway with her Quartet. They need our help on Kickstarter. I told her since I have such a great following on my blog I'd tell you guys all about her. She's almost as cool and as talented as I am 😉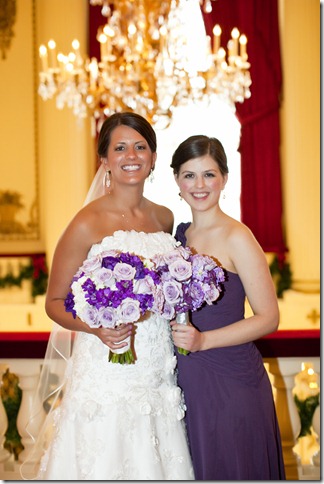 (Hey, it hasn't been a year yet. I can totally still use these pictures.)
I've copied some information below from their Kickstarter website. I highly recommend you go and check it out yourself. If you think it's a worthy cause, chip in some of your hard earned cash! You're only charged if enough people chip in to fund the project. It really does take a village, doesn't it?
(What is Kickstarter? Kickstarter is a funding platform for creative projects. Everything from films, games, and music to art, design, and technology. Kickstarter is full of ambitious, innovative, and imaginative projects that are brought to life through the direct support of others.)
I've backed the group, now it's your turn! (Carrie is the one on the far left in the below photo. )
Chartreuse: Transatlantic Tour: Music of the Now in Norway
THE GROUP:
Chartreuse comprises violinists Myra Hinrichs and Francesca Fetten, violist Carrie Frey, and cellist Helen Newby. We believe that music is best presented as a personal and social endeavor, which for us means performing with people we care about and playing music by composers we can meet and work with directly. This project is about bringing together our musical and personal backgrounds and performing for diverse audiences in and outside of our small-town bubble. We have created a piece with composer Peter Swendsen here in Oberlin, we are preparing a work by Tyler Futrell, currently residing in Oslo, and our next step is to perform our blended American-Norwegian program in Ohio and in Norway!
THE PLAN:
We will be traveling to Oslo on January 21st. We will meet with composers (Martin Rane Bauck and Tyler Futrell) and musicians (the Cikada quartet) in Oslo to network and present our concert. After we workshop pieces, we will perform in Oslo and in Tromsø. We will return to the U.S. in early February and perform our concert program in Oberlin.
Are you intrigued? At least click on the kickstarter link to watch their video. It's adorable and wonderful.
If and when they become famous, you'll be able to say you helped them get "kick"-started! And for as little as $5, you can get an "electronic shout-out." Whatever that even means. For as much as $500 you can get a home concert (limited to the greater Oberlin/Cleveland area). That's a great deal!
I'd be honored if you'd share this with your facebook friends, twitter followers, and whatnot. I'm not giving you anything but gratitude, love, and friendship, but I think that's more than enough!