What a crazy weekend!  I am glad this weekend is over—it was great but stressful.  My students at the school had a recital, I played on two concerts and a wedding, plus several rehearsals.  WHEW.  Everything went pretty well, and I'm especially proud of my students.  I didn't even have time to work out for two days in a row!  (Well, without working out on Friday night or getting up at 5 am…neither of which are true options.)
I forgot until this morning that my sister Leslie was running a half marathon!  Her fiance texted me a picture of her running.  I have invited her to write a guest post about her race so she can be internet famous like me!  She didn't win, but she did well.  I'll have her post soon.
We've been starting to get quite a few wedding gifts lately.  My parents sent their gift, which we knew was coming but we are nonetheless thrilled by it–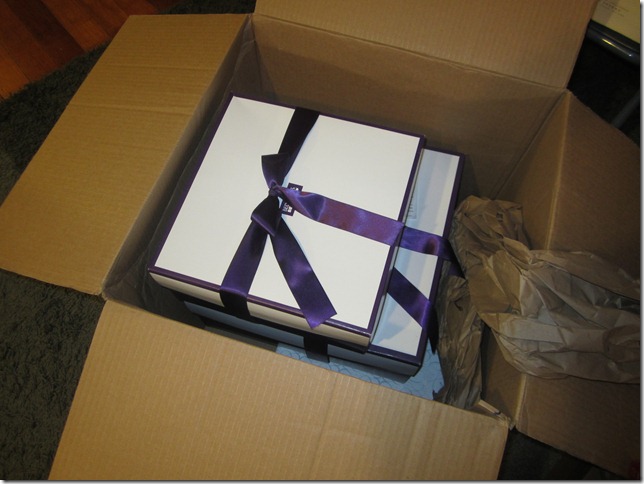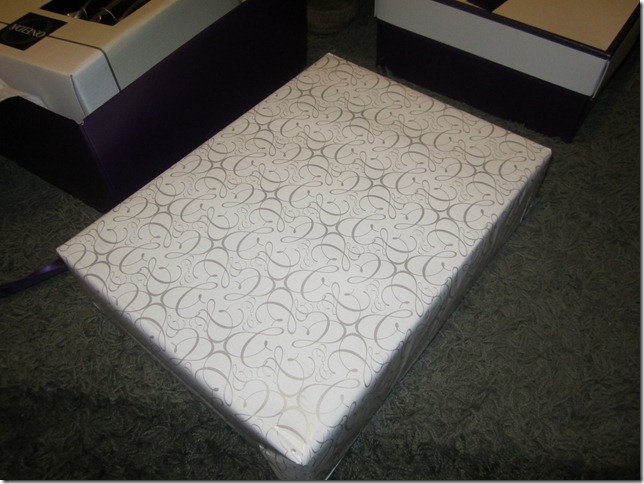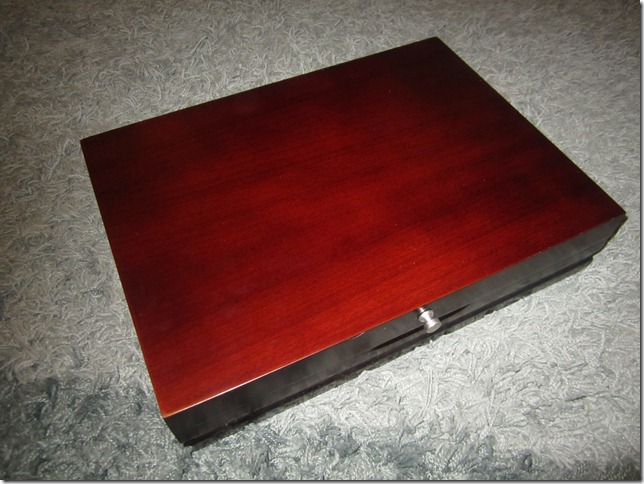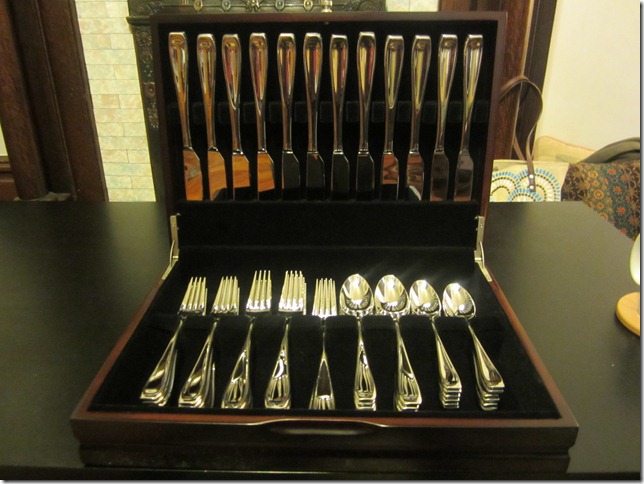 I love it!  We are almost ready to throw a real, grown up dinner party.  We are only lacking a table that seats more than two people…and some other stuff that IS on the registry.  Getting married is awesome!
Okay, I'm kidding of course.  I'm not that greedy.  I love getting gifts, but that's not why we are getting married.  Speaking of gifts, one of my friends had a post on facebook about Christmas and Santa.  Evidently a school teacher told her second grade class that there is no Santa Claus. (Link to story).  What do you think about this?  Did you believe in Santa growing up? I never did, so I guess the story doesn't bother me.  I knew kids who did but I thought they were a little bit silly—in fact I was surprised when I got older to find out there were people who truly believed in Santa.  Seemed a little farfetched to me!  Plus we were never home on Christmas, always visiting relatives, and opened our gifts early, before we left on our trip.  That just didn't fit with the Santa story. 
The word on the street is that we might get snow or a light wintry mix overnight.  I'm fine without it!