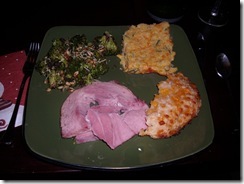 Christmas dinner that we made last night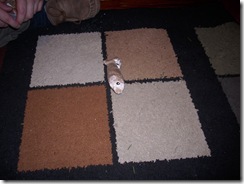 What is that?  A SARDINE???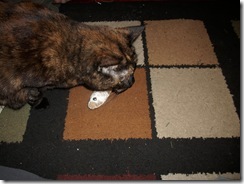 I'd better lick it all over and roll around on it! (obviously speaking from the cat's point of view here…)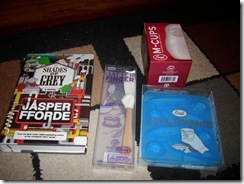 A couple fun gifts from Leslie and Peter (not all are pictured)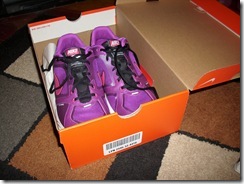 Some sweet purple cross-training shoes from Chris
I also got a Garmin Forerunner 205 from Chris (a fancy watch that can track how far you run and how fast using gps), a nice apron from Leslie which I want to get a picture with it ON, and a KINDLE from my Mom (and Dad too, I think!).  I am very happy with ALL of my gifts—it has been a fantastic Christmas so far.
I will be spending the holidays with Chris's family, which is why my family sent gifts in advance.
Now I am doing errands, meeting Mike for a workout later (edited:  he had to cancel so I went for a run instead), and meeting friends for a happy hour at Modesto to celebrate the "Winter Solstice."
I will not be able to blog as much the rest of the week.  Don't be sad

I imagine people will not have as much time to read blogs, so it will all work out.
HBBC:  3.5 mile run: 3.5 points, 7 f/v: 1 point, total: 4.5 points