As we were leaving Charles De Gaulle airport for home after our Paris Trip, I saw a bunch of pate in the duty free shop.  Chris hates pate—I think he's crazy, but hey, more for me.  I bought a six pack of cans.  So yesterday I decided to have one of the cans with my lunch.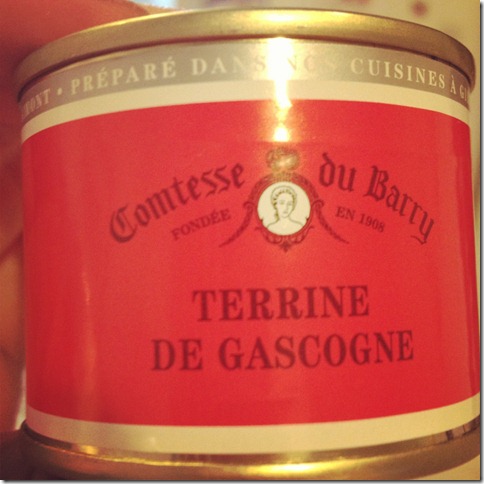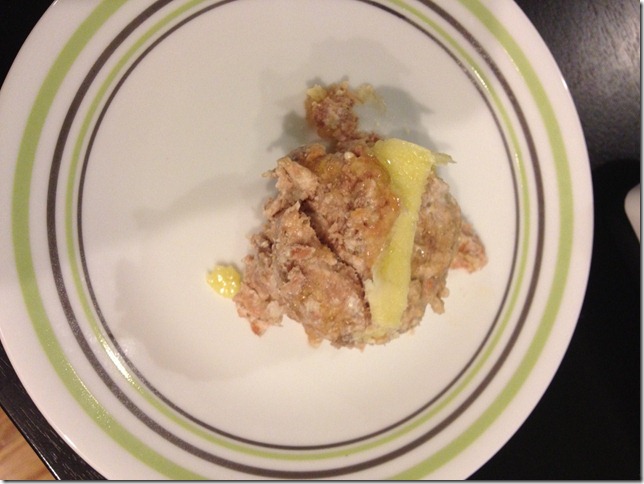 It looks pretty gross, honestly (I think this is why Chris won't eat it) but it was DELICIOUS.  I googled to figure out exactly what it is that I ate, and I couldn't figure it out.  Can any readers help?  This was the story of our visit to France though—eating a bunch of delicious but unknown food.
Other things I've been up to this week:
Lots of practicing for upcoming events.  The most fun thing coming up is a concert with Chamber Project St Louis on Wednesday, November 14 at 7 pm, at the Schlafly Tap Room.  Mark your calendars, and there may be a ticket giveaway coming up for local readers who would like to attend…watch this space.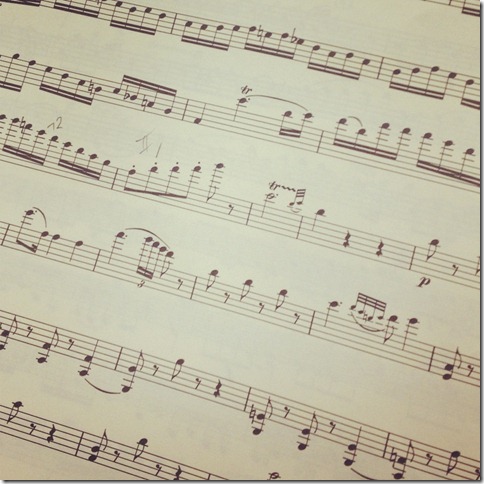 Mozart Duo for Violin and Viola.  Do other musicians make more marks in their part?  I find the less I write the more I notice what I do write.
I'm also now considering going to Phoenix in January to run the PF Chang's Half Marathon again with Leslie.  It would fit perfectly into our training plans for the Go! St Louis Marathon in April, and January is a great time to visit Phoenix.  Yes, I've already been out there a couple times (ha!) this year, but I do have a free place to stay when I visit, so it doesn't end up being too ridiculously expensive.  Plus that's just an awesome race.  I ran it two years ago and even though I usually hate crowds, it was AWESOME running with so many people.  Originally I had planned to do a different half in February in Phoenix, but my schedule has changed and I'm no longer available for that one.  So I think this will end up being on my schedule after all.  I'll decide for sure in a week or two.  Any readers planning to run it?
Oh, and we haven't gotten a new coffee maker yet.  Here's the thing (and I'm sure you all know this already): French Press coffee is Delicious.  Though it takes at least an additional five to ten minutes to make and ours only holds 4 cups.  But it's SO good!!