Saturday a few of us threw a baby shower for my friend Laura.
We were all really excited because Laura is one of the first in our circle to be having a baby.  I was also excited to see everybody and to see Adrianne's house for the first time.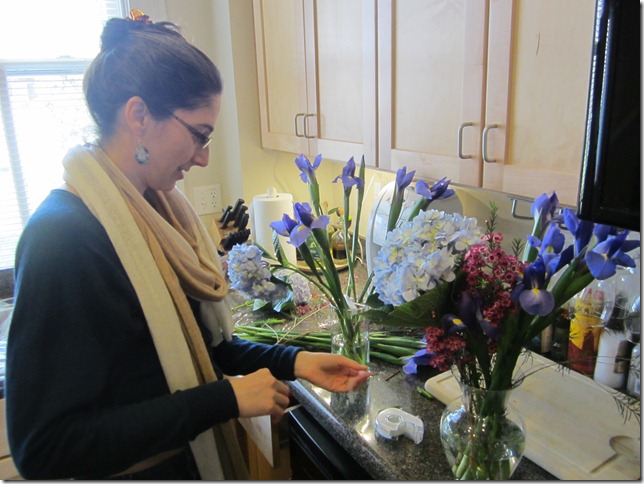 Dana was hard at work arranging flowers Jen got from Trader Joe's.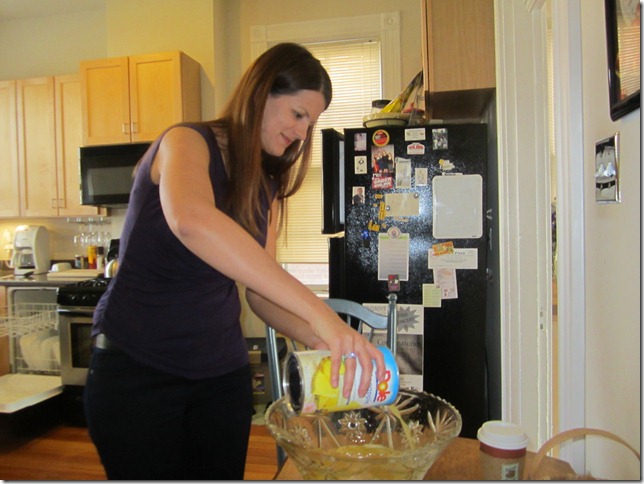 I was put in charge of making "Band Booster Punch."  In deference to the pregnant lady, there was no alcohol involved.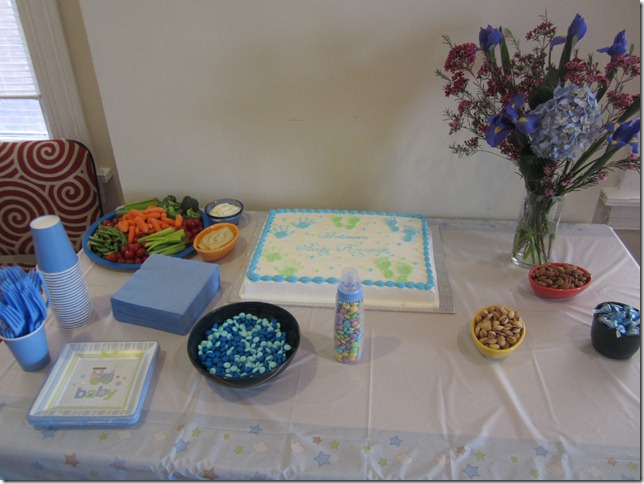 The goody table started coming together.  She's having a boy, in case you couldn't tell.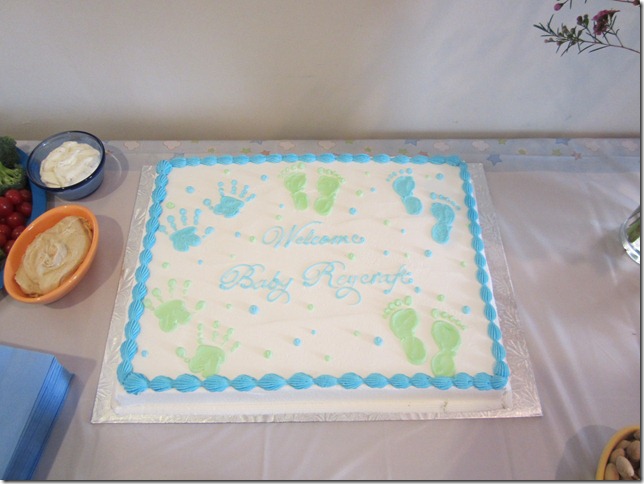 I got the cake from McArthur's Bakery.  It was delicious and they were super easy to order from.  I don't remember learning about them for wedding cakes, and I wish we had!  (Oh well, ours was good too.)
"It's a boy" Hershey Kisses and Blue M & Ms…brilliant idea by Jen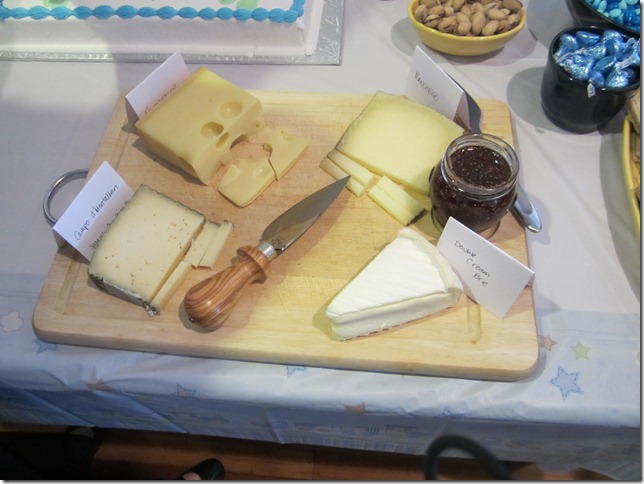 Delicious cheese spread, courtesy of Melissa.  I personally liked the Brie and the Emmenthaler the best.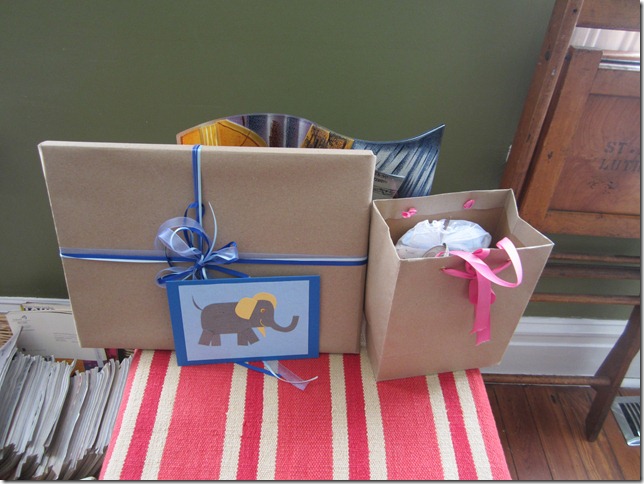 Beautiful homemade card by Dana, what a talent she is!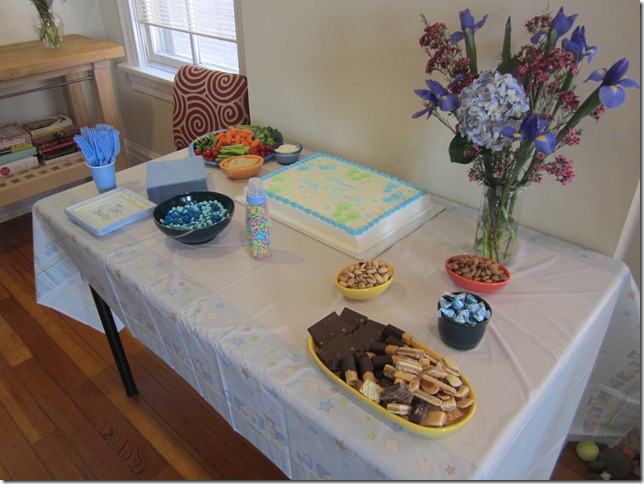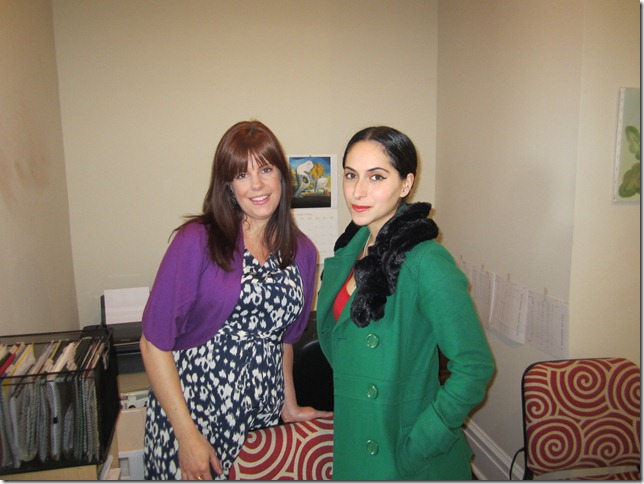 The guest of honor, Laura, with Elizabeth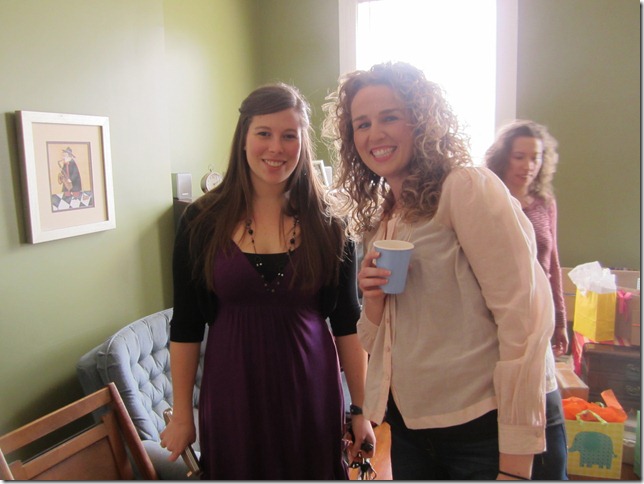 Vanessa and Jen.
What is it about babies and elephants?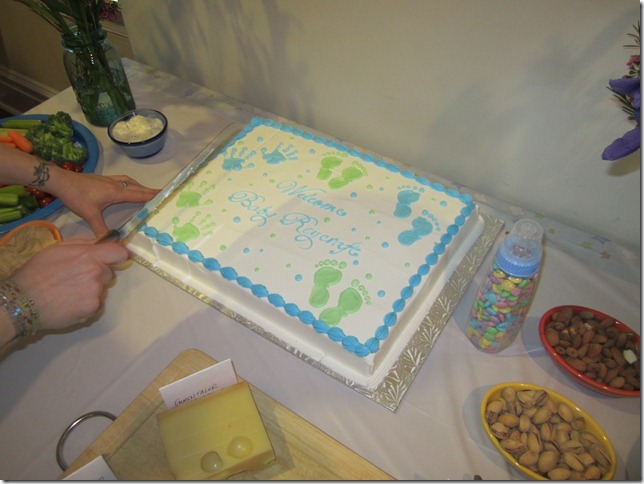 After we figured most people were there, we cut the cake.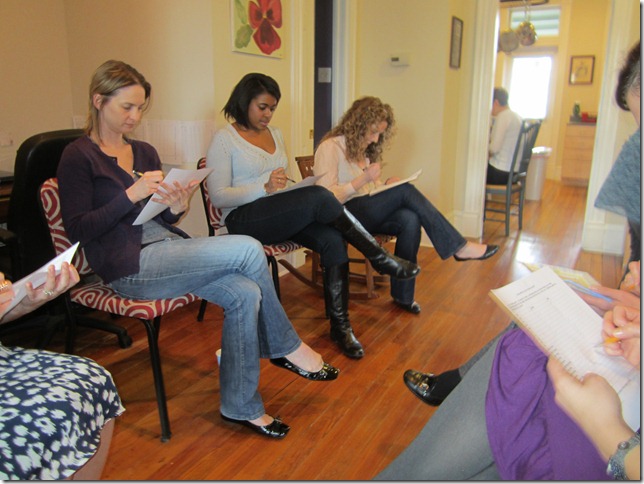 Then it was time for games.  We chose to do a game where we listed 25 personality traits/attributes and had to guess if Laura would prefer the baby got them from her or her husband Jon.  Some examples were eyes, hair, navigational skills, artistic ability, friendliness, dance skills, and temperament.  Whoever got the most the same as what Laura wrote won.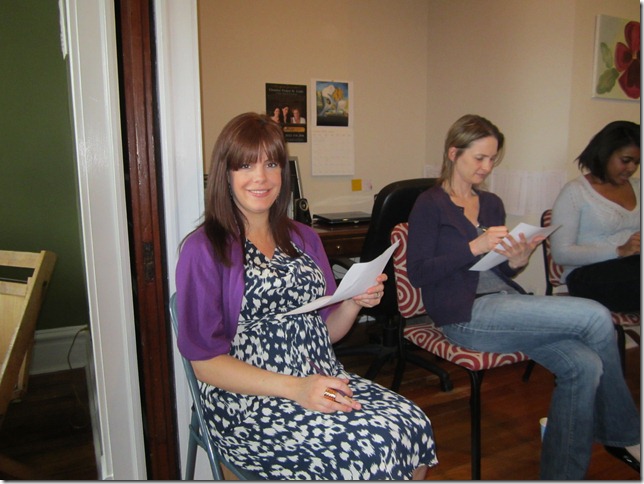 The other game was to guess how many M & Ms were in that little bottle.  Answer: 286.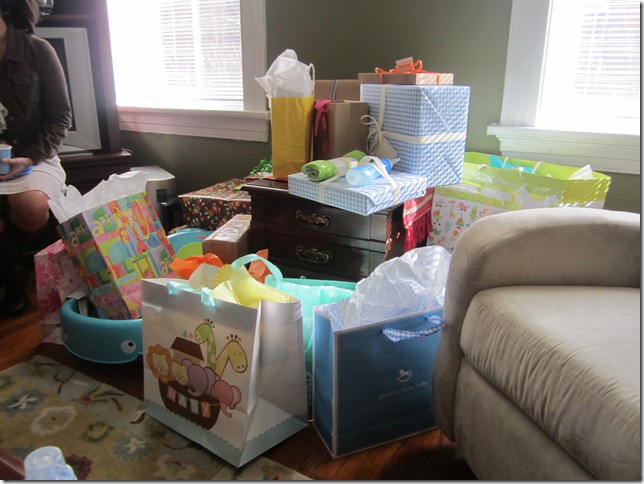 Time for presents!  So many!!  And yes, that is a whale bathtub.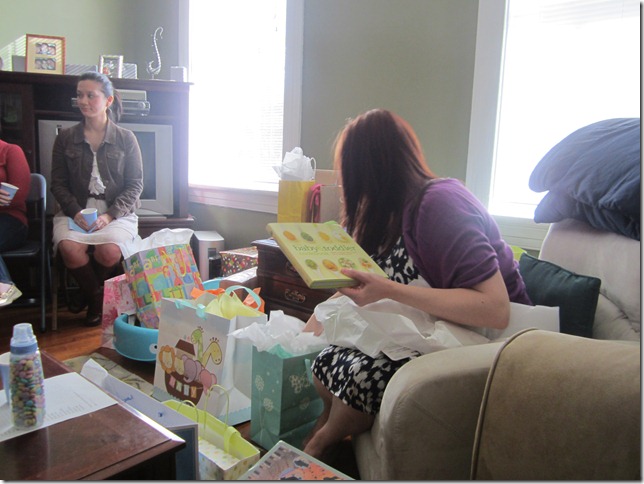 Laura had to work hard to open all the gifts.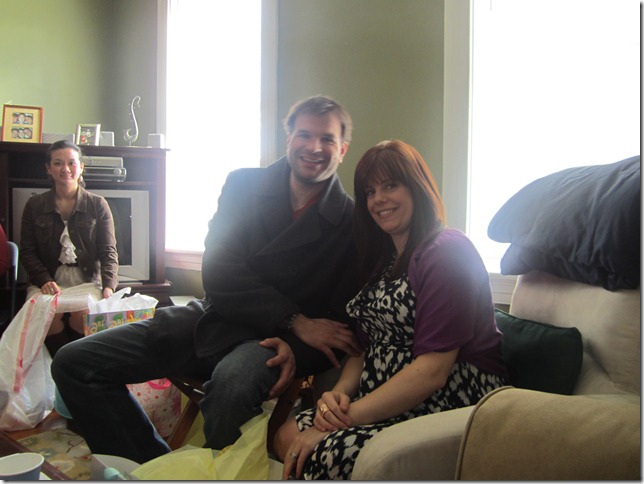 Jon stopped by to say hello and enjoy some cake.  We made him play the game—he actually would have won as they only disagreed on a couple.  He was smart enough to leave "Driving Skills" blank!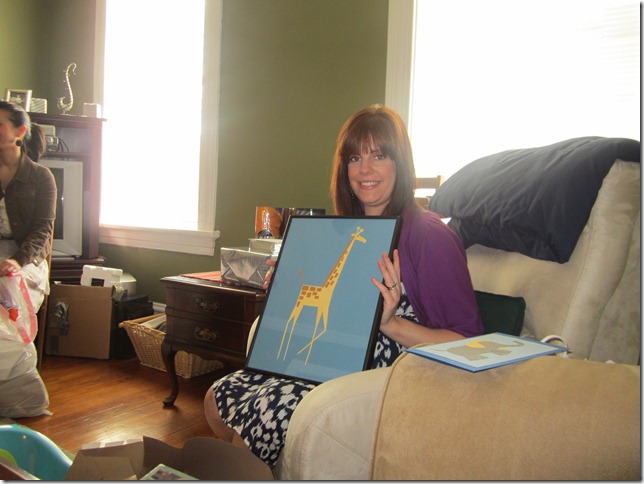 Another great piece of art from Dana.  I'm jealous!!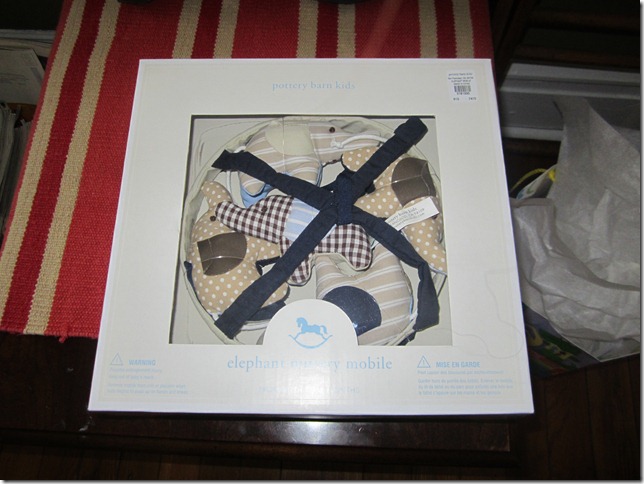 This is the elephant mobile Chris and I gave her.  I also gave her "Pat the Bunny" and another book I love called "Moo, Baa, La-la-la."
All in all it was a fabulous success!!  Adrianne was a wonderful hostess, and the others did more than enough to throw off a wonderful party.  I think everybody had a good time, and most importantly, Laura walked away with a ton of stuff to help her be the wonderful mother I know she will be.  I can't wait to meet little "Ray-Ray".