I've played a few concerts at various retirement homes recently. I'll tell you what, the elderly don't hold back punches. At least some of them.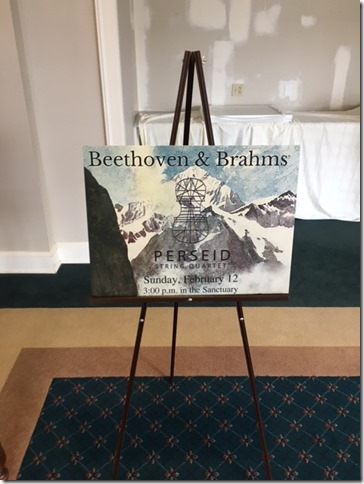 The Perseid Quartet played a great program of Beethoven and Brahms at Ladue Chapel, and then we repeated the program for a concert at a retirement home. After the third movement of the C minor Brahms quartets, one of the audience members piped up "are you going to play anything we know?" and then when we said, well, I guess not, one of her friends said "well, you tried."
It made me sad on so many levels. One because if I were in a home this is the concert I would love to hear. We worked our butts off and played them a really good concert, instead of sight reading some schlock. But then it also made me sad for this woman, that was stuck in a place with concerts she didn't enjoy and probably doesn't have too much going on to look forward to.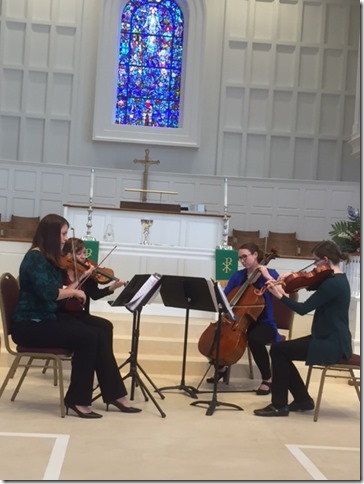 Another time I was playing with a flute/violin/piano trio. I'd gotten there first and was setting up and an elderly woman asked what we were playing. As I was telling her, her face fell, and she said "I don't like Classical Music." I suggested it was a fun program and she might enjoy it anyway, but she told me she must have gotten her nights mixed up and then left in a huff…well, as much of a huff as she could.
I know you can't please everybody all the time. And that night several audiences members came up to us afterwards and said how much they enjoyed it. The negative comments are kind of funny, but they also reflect how we classical musicians feel in society sometimes. The thing is, I absolutely love the music I play. It means the world to me, and I try to show my audiences that, and my biggest hope and dream would be that everybody finds music that moves them in the same way. My music covers every detail and depth of human emotion and the human experience. I suppose it's easy to hate on that! FEELINGS. Plus, then when I say that, some people hear "I think I'm superior".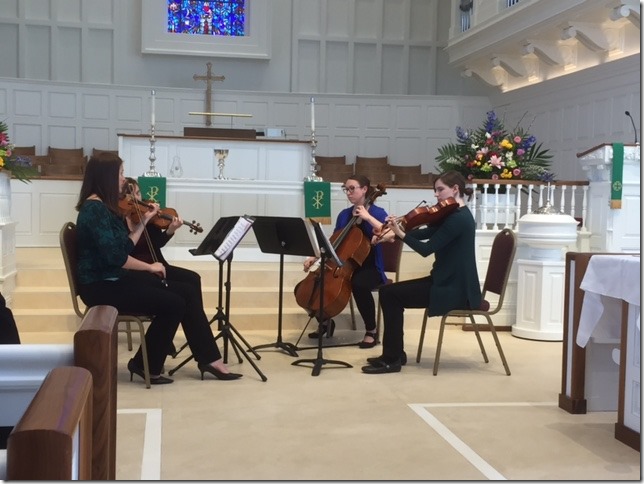 This is a nice weekend. Tonight we are going to see a show at Jazz at the Bistro. Tomorrow we are either going to the Pet Parade or just for a hike, and then tomorrow night I have the first opera performance of Carmen with Winter Opera. I spent the morning sleeping in, sending faxes to my Senators and Congressman (I use an online service called Faxzero, which is free for up to 5 faxes a day– I hope they are getting my thoughtfully written letters), and taking the dogs for a walk (dog-sitting for Banjo.). The week was hectic and busy, and the next one will be too, but for once I get a fairly relaxing weekend. My to do list isn't getting shorter, but it's not getting much longer right now either, so that's good. Life, for right now, is manageable and interesting, so that's good enough!