We are going through a serious heat wave right now.
Yesterday I ran a race in the morning that I'll recap later (waiting for official times) and then we went to the St Louis Cardinals Game.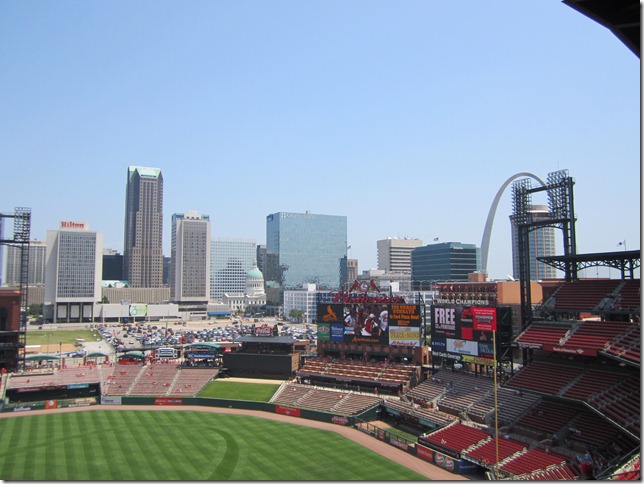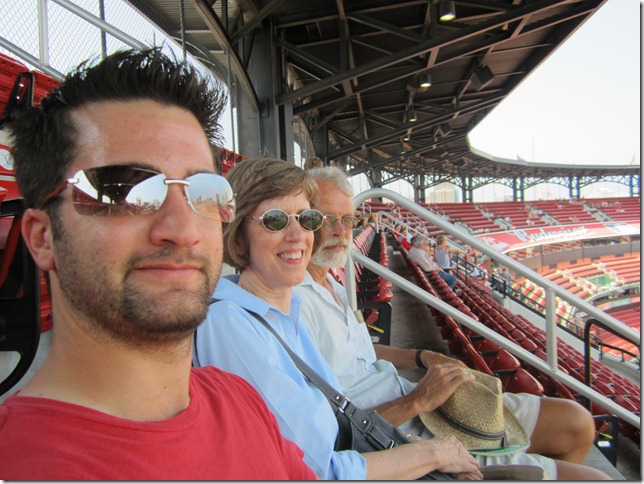 Luckily our seats were in the shade, but STILL it was super hot.  Over 90 degrees with humidity.  The Cardinals won (yay!) and the walk back to the car felt like we were walking through the gates of hell.  I felt as if I had been sweating constantly for hours (I had been, actually) and my clothing was soaked through…so gross!
We had dinner last night with my folks and then this morning they headed off to Boulder, Colorado to visit my sister Leslie.  Chris and I were planning to do our engagement photo session this evening with our photographer, Sarah Crowder, but we decided to postpone since it is supposed to be even hotter today and we just don't look that great dripping in sweat.  I'm disappointed because I was really excited about getting pictures done, but today would just be too miserable.  We'll rebook for mid-August.
How's your week going so far?  Are you staying cool?  I am so thankful for my air conditioning!