I was too tired to blog yesterday…and I will do a longer, more detailed race recap later, but…we all finished!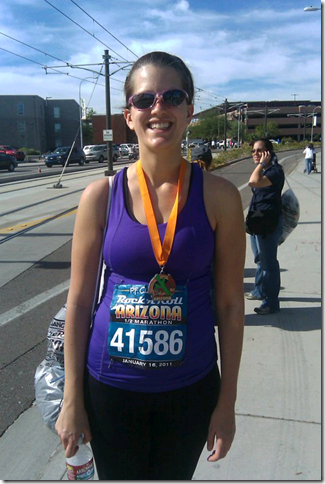 I didn't go as fast as I'd hoped, but I improved my time, ran considerably more of the race than my previous one, and had a great time!
My sister Leslie finished the marathon(her first!) in 4:15:50.  I don't know my friend Sarah's time but it was a little after me (her first half!).  Everybody was proud and happy.