Okay, what do you guys think?  Should we get a groom's cake also?  I think Chris really wants one but feels bad about the money…but I just got a gigantic white dress that is definitely more expensive than a cake.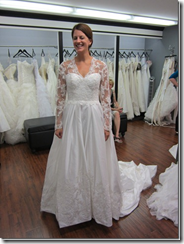 That's the one 😉
My thought is the groom's cake would be more whimsical (and we all know that I love whimsy!) and would of course only be eaten by people who could answer a series of trivia questions about Chris. 
Did you have a groom's cake at your wedding?  Or, have you been to weddings with a groom's cake?  Thoughts?