Today, as far as internet retailers would has us believe, is that day that everybody pretends to go back to work but actually spends all day shopping online. I don't understand "work" evidently, as when I'm working, I am not able to shop online! Perhaps a reader can explain? I assume those are different people that the people who occasionally yell at us at gigs to "get a real job." (Actually happens.)
We flew home late last night from Phoenix. In a surprising twist, we almost had our flight canceled due to bad weather in Phoenix! The plane we were supposed to ride on got diverted to Tucson, and still might have made it, but in another surprising twist, our flight was moved to a different plane, and by 1 am we were home safe.
Thanksgiving was nice. Things are never quite as relaxing with a toddler around, but it was fun. We made some excellent food, took a few hikes, read a lot of children's books, and watched nearly all of the new season of Gilmore Girls (when I'm going to finish it is anybody's guess as I'm frantically trying to catch up on life now, but soon I hope!).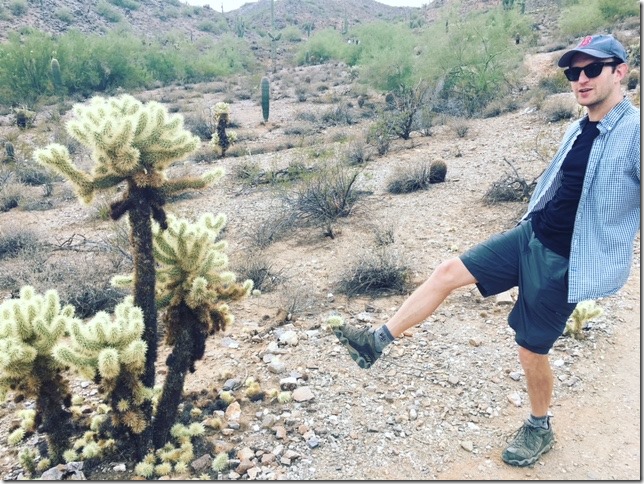 Louie got attacked by a cactus—look at his shoe! Don't touch as they are very sharp!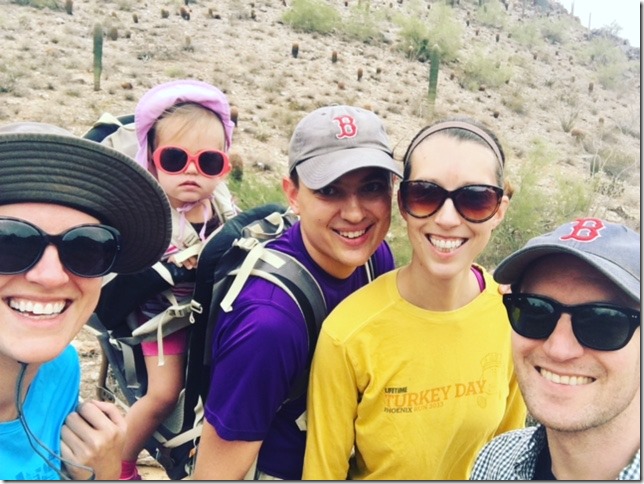 I didn't have my selfie stick but we did pretty well anyway.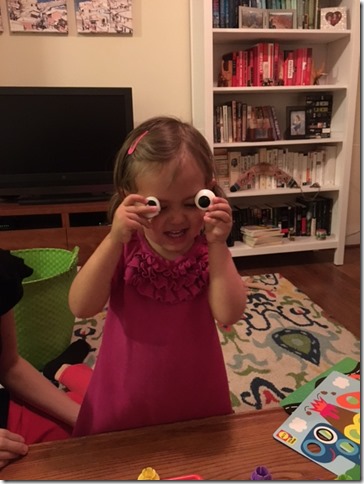 Just over three weeks until Winter Break. I have three performances, lots of teaching, and it's raining. (Grocery shopping in the rain…ugh, hate it!) Winter, or at least fall is here, and that's where we are.
How was your Thanksgiving?