So one of the "post-audition" things I wanted to do (other than catch up on life and NOT practice Nutcracker Overture anymore) was to get back to fitness.
Last week I did two runs (well, run/walks, but that is good enough for now!) and a long bike ride. The weather has been wonderful and I've been enjoying getting back outside and sweating.
Obviously as a blogger, if I don't photograph it it didn't happen.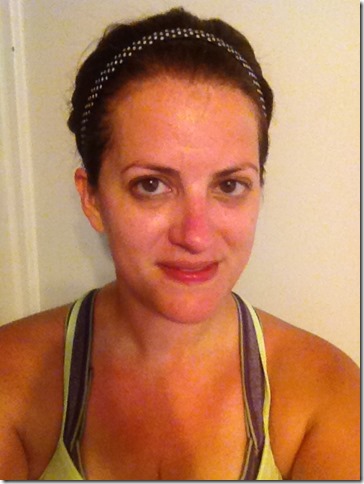 Post run.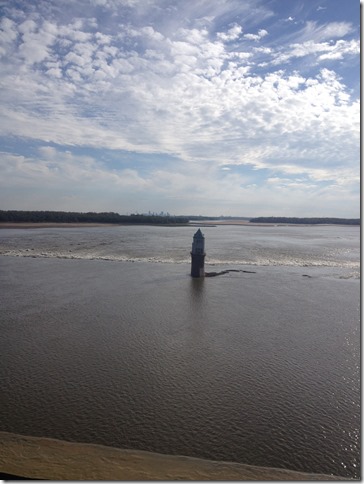 View from the old Chain of Rocks bridge. You can see the St Louis skyline in the distance.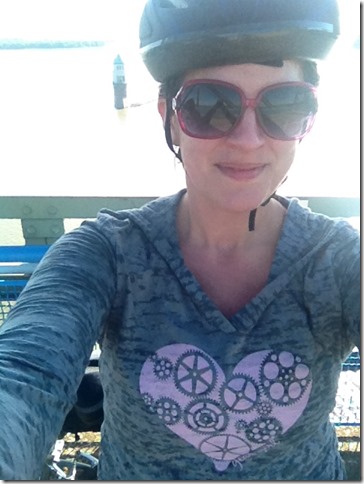 Requisite selfie with crooked bike helmet. Perhaps my head is actually just crooked? Yes, I wear those giant sunglasses for all of my fitness activities.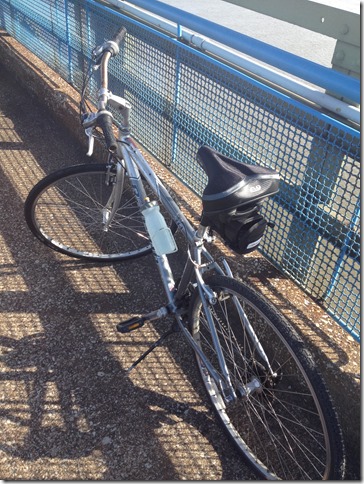 My bike.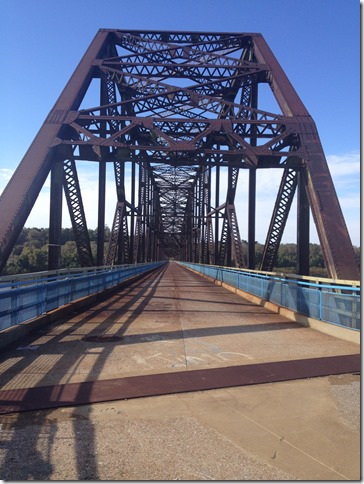 The aforementioned bridge. How beautiful is the sky?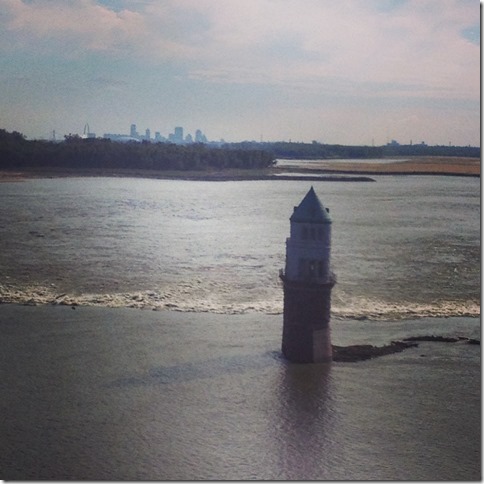 Instagrammed and zoomed in picture of the skyline. If you squint you can see the arch. "Peter, I can see your house from up here!"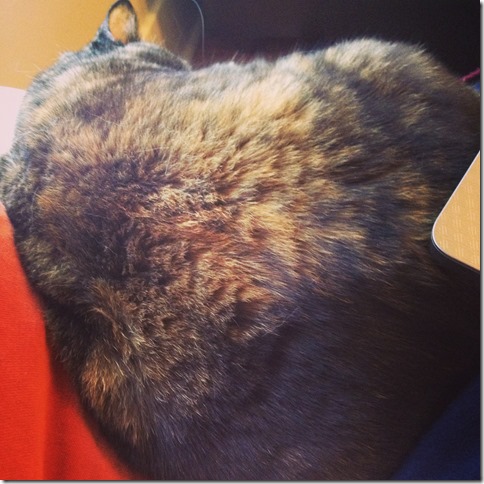 This guy. I did not take her on any runs or bike rides. That should probably be remedied.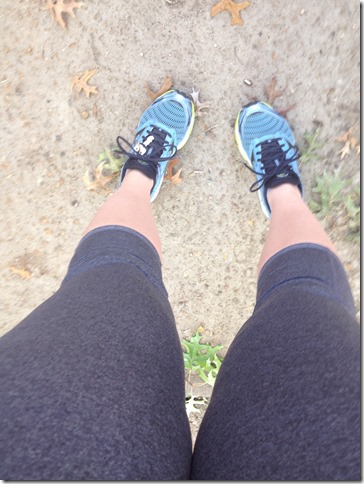 I'd thought if I went pigeon-toed I could get a thigh gap, but no such luck. I'm devastated.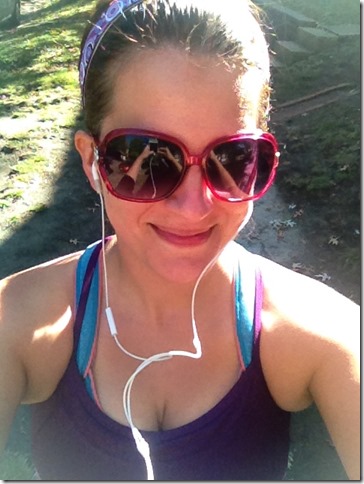 Happy pre-run!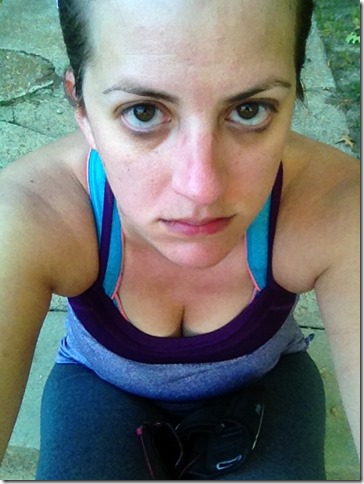 Lost, sad, and confused, post run.
But that post run haze led me to sign up for a Turkey Day 5k! I'm visiting Leslie over the holiday so we have decided to run the Lifetime Turkey Day 5k in Phoenix. It'll give us a little exercise before stuffing our faces, if nothing else.

I thought it would be fun and inspirational to have a medal display rack. I ordered this one the other week and put it up a few nights ago. I kind of love it, and the fact that it says "I run" will hopefully get me out the door more. I mean, really, it should say "I ran", but I'd like it to be a true statement!
Other plans for this week: getting back to the gym and doing some squats and whatnot. Goal: three runs, one bike ride (which is really just more for fun than anything), and one gym workout.
How's your fitness?