Come see me and my husband play with Chamber Project St Louis!
April 13, 2012  8:00pm
"Gods on the Ceiling"
The Chapel Venue
6238 Alexander Dr. 63105
$12 includes concert and two drinks
purchase tickets online here or at the door
It should be a good concert!  Brahms Clarinet Quintet, Martinu Violin/Viola duo, and some other stuff too.  Follow the links there or email me for more information.  I hope to see you all there.  Seriously, Chris is a fantastic violist and puts the rest of us to shame—come for that reason alone.
(Am I transparently sucking up in the hopes that he'll be nice to me at rehearsal?  Maybe… 😉 )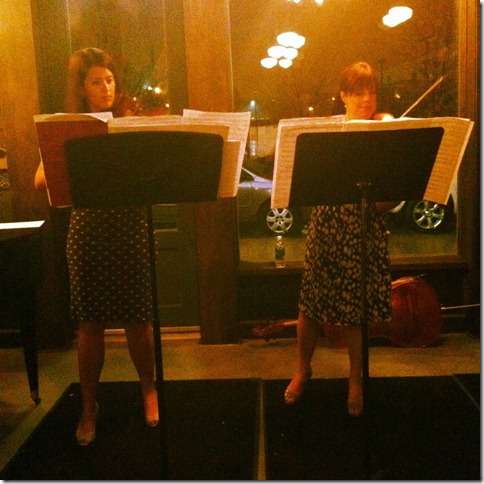 Performing the Martinu Duo with Laura, now I have to perform it with Chris since Laura is having a baby
It's always interesting working with Chris—I feel like we musicians are more accustomed to working with our friends than people in other fields, and it's a constant struggle to keep business and personal life separate.  Chris and I have strong personalities, are very competitive, and both tend to think we are right, so we do tend to clash a bit in rehearsals.  I also take his criticism more personally than from other people (though exceptions come to mind).  But in other ways we work really well together, since we (obviously) know each other so well (too well!) and understand each other's facial expressions and body language more than other people do.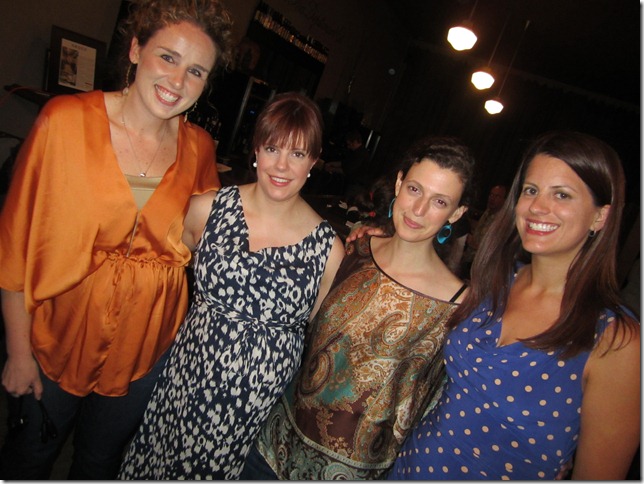 Valentina and I are playing together again too—she is second from the right.
We haven't had as many rehearsals YET as I'd want to, but they are all happening this week.  It should be a really awesome concert in the end, though this week is pretty busy and stressful…both with the concert and then the half marathon on Sunday.  (Goal:  don't die.  I'm also hoping sheer adrenaline and willpower will carry me through under 2:30 since training sure isn't.)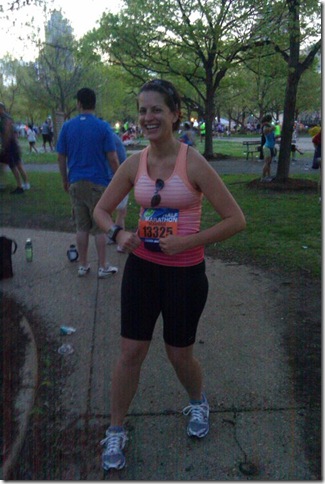 Me, pumped last year.  Didn't really help.  But I have a whole extra year of running behind me now.