Chris and I have wanted to see our friend Elizabeth's Mariachi band for awhile and the other night we finally had our chance.  She plays with the band "Mariachi Los Compadres" and they play on the second and fourth Wednesdays of each month at El Paisano Mexican Restaurant.  We decided to go for dinner.
It was SO MUCH FUN!  We thought it would be enjoyable to see her play, but the band was great and it was a wonderful evening.  The food is fine, nothing terribly exciting, but not terrible, and the margaritas are very good.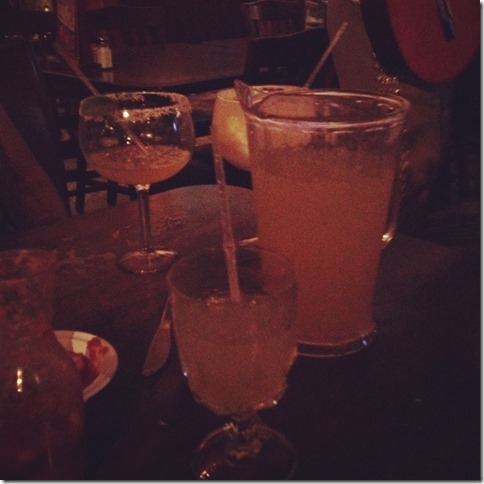 (the remnants of our margaritas!)
The band moved around a bit, so no matter where you sit, you are guaranteed they will play up close to you for at least one song.  Elizabeth wants me to join the band or play when she can't, and I'm seriously considering it—they seemed like a fun bunch and the music was very enjoyable.
(elizabeth, looking good)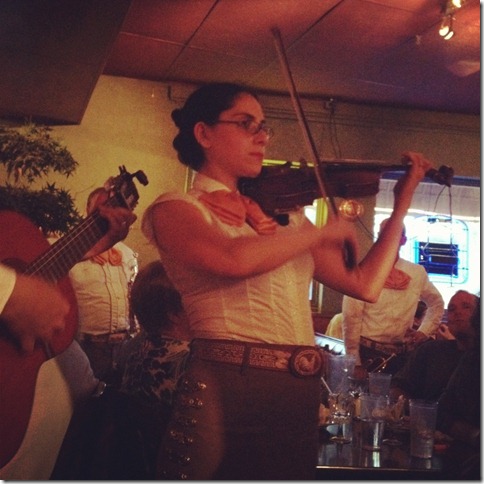 (playing the violin, why so serious?)
The costumes are pretty fantastic as well, aren't they?  Chris wants me to play just for the costume.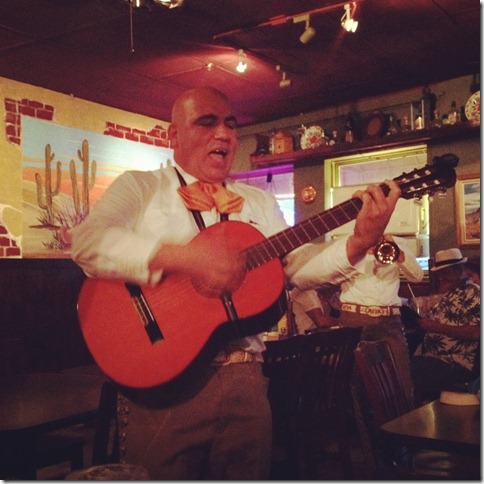 (This guitar player was one of our favorites.)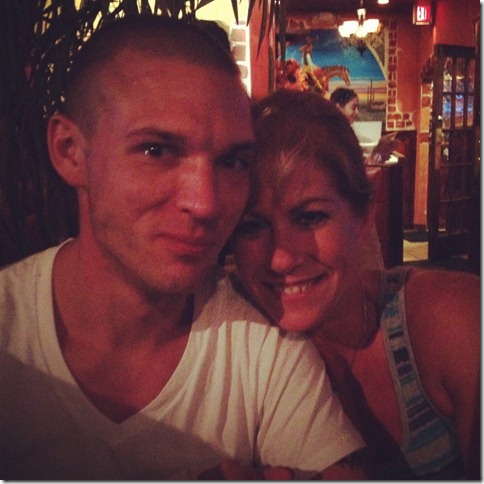 We met up with Joe and Michelle—they live very nearby.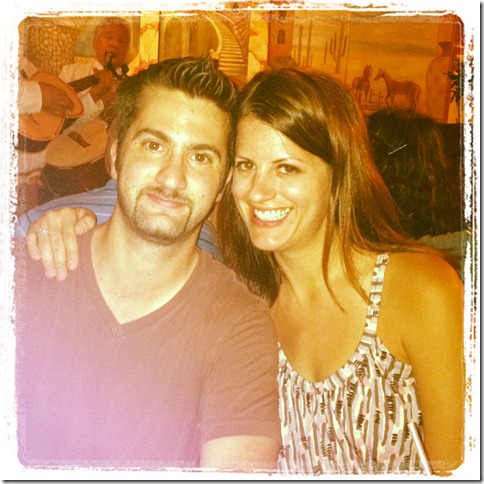 (Don't ask why my neck is so weird looking.)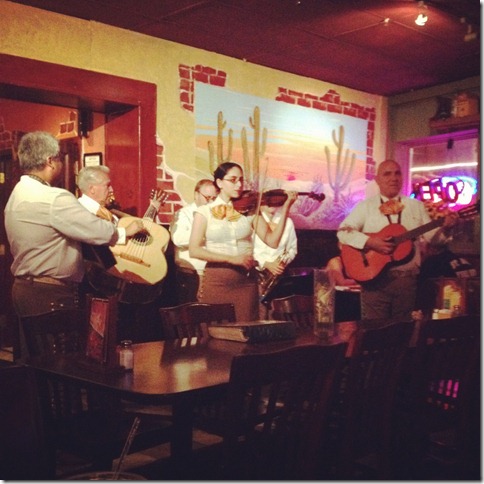 (The whole band!)
All in all it was a great night, and we would go again.  And maybe I'll play with the group someday soon.  Being a violinist gives me so many options, doesn't it?