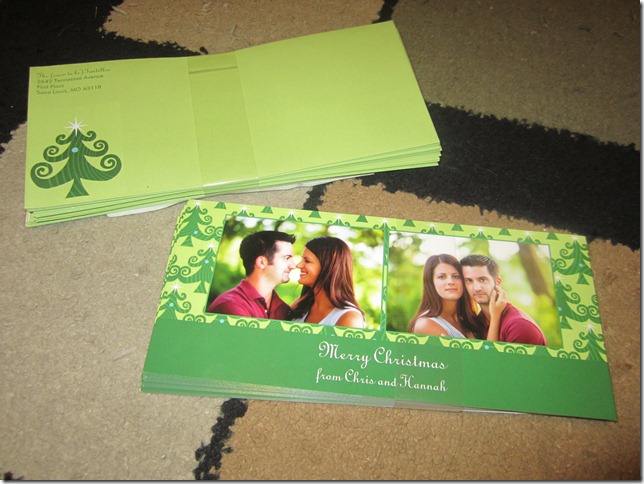 I hope you have a wonderful day with your loved ones, no matter what you celebrate! 
We are going to a lovely brunch and then to see either Mission Impossible or the Girl with the Dragon Tattoo. 
I'm writing this the night before, though.  It's 8:23 pm and we are watching Forrest Gump, Rocky III and A Christmas Story (yes, all three, Chris keeps switching back and forth) while I am catching up on my blog reading.  In about an hour I'm off to work—11 pm service for Christmas Eve with 10:30 prelude.  I invited Chris to come but he is probably in for the night.  Hopefully we can relax on Christmas Day and not worry about wedding planning until Monday…hahahahahaha!