Monday was a full day at sea, no ports.  We had some plans for the day:  we wanted to work out and we had signed up for a food and wine pairing at the Golden Fleece Steakhouse at 3 pm.  I hung out the door tag for room service to deliver coffee, fruit, bread, yogurt and smoked salmon between 9:00 and 9:30 am.
9:30 passed and nothing.
9:45 passed.
10:00 we called to ask where the food was.  They said, on its way.
10:15 nothing.
10:30 I called and told them not to bother.
10:31 a knock at the door!
So far our meal experiences had not been great–bad service at dinner the first night due to a HUGE crowd of incredibly obnoxious people, and now terrible room service.  I was in a foul mood.
We ate quickly and went to work out.  The gym was PACKED!  There was a line for the treadmills so Chris and I decided to just go up to the weight area.  It was full but not as bad.  There were two 20 something guys working out and hitting on women who were hilarious.  For instance, one of them approached a women doing some squats and "corrected" her form while asking if she used to be a dancer.  They would also do a few reps with really low weight (for instance, bicep curls at 15 pounds) and then look really strained.  I nicknamed them Hans and Franz.  Anyway, Chris and I worked out for over an hour and felt much better afterwards.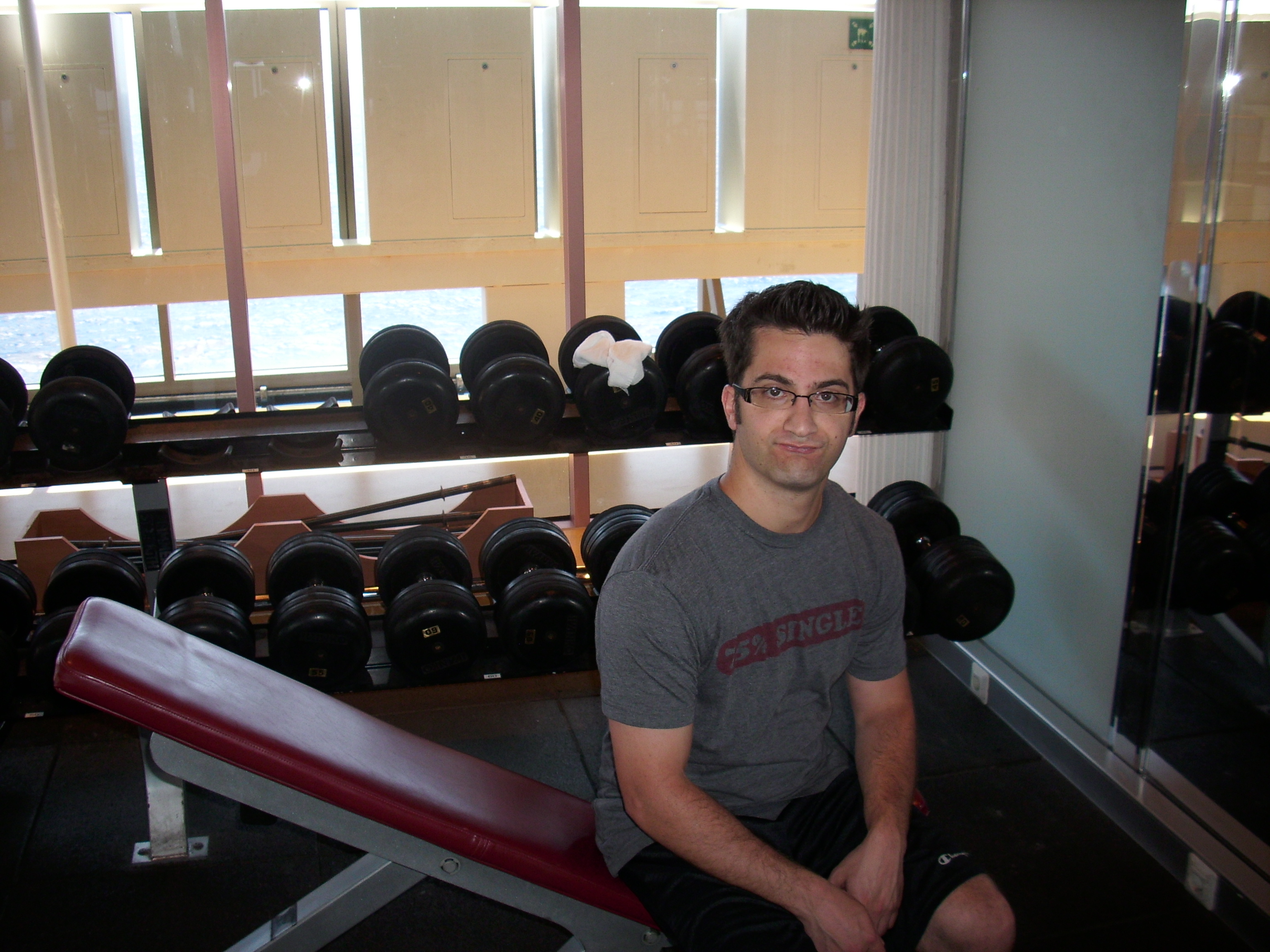 After that we were starving!  I didn't think we could get ready for the dining room in time (lunch was only from 12 to 1:30 there) so we went to the Lido Deck "Unicorn Cafe" for buffet instead.  Taste of the Nations today was Caribbean and had a few goodies (calamari and cheese bread) but I primarily ate salad.  The best thing about buffets is the variety of options!
As I write this I can't recall what we did next.  I think we might have gone up to the pool deck for some sun, but maybe not.  I personally love sitting out in the sun, reading, but Chris doesn't like to do that for as long, so we might not have.  I just don't remember!
At 3 pm we had signed up for the Wine and Food pairing lecture up at the Golden Fleece Steakhouse.  The Golden Fleece is the specialty steakhouse on the Legend.  For $30 you get dinner, and it's supposed to be a really great dinner.  We actually had reservations for Tuesday night.  The restaurant is located at the top of ship–you take the elevators from the main atrium all the way up and you are there!  We were interested in learning more about wine, and the advertisement suggested this talk would change our lives.
We were given a small plate of food and five different wines:  one sparkling (white), two whites, and two reds.  The sommelier talked about the history of wine and then about specifically each wine.  We were then instructed on how to swirl it (or not) and to try a sip, then try various bites of food.  Most surprising:  riesling with brie cheese (with pepper) was delicious!  Ordinarily I do not care for white wine at all, and prefer only sparkling or red wine.  Anyway, it was a very informative hour, and I wish there had been more activities like that on the ship–I think other lines than Carnival may have more things like that.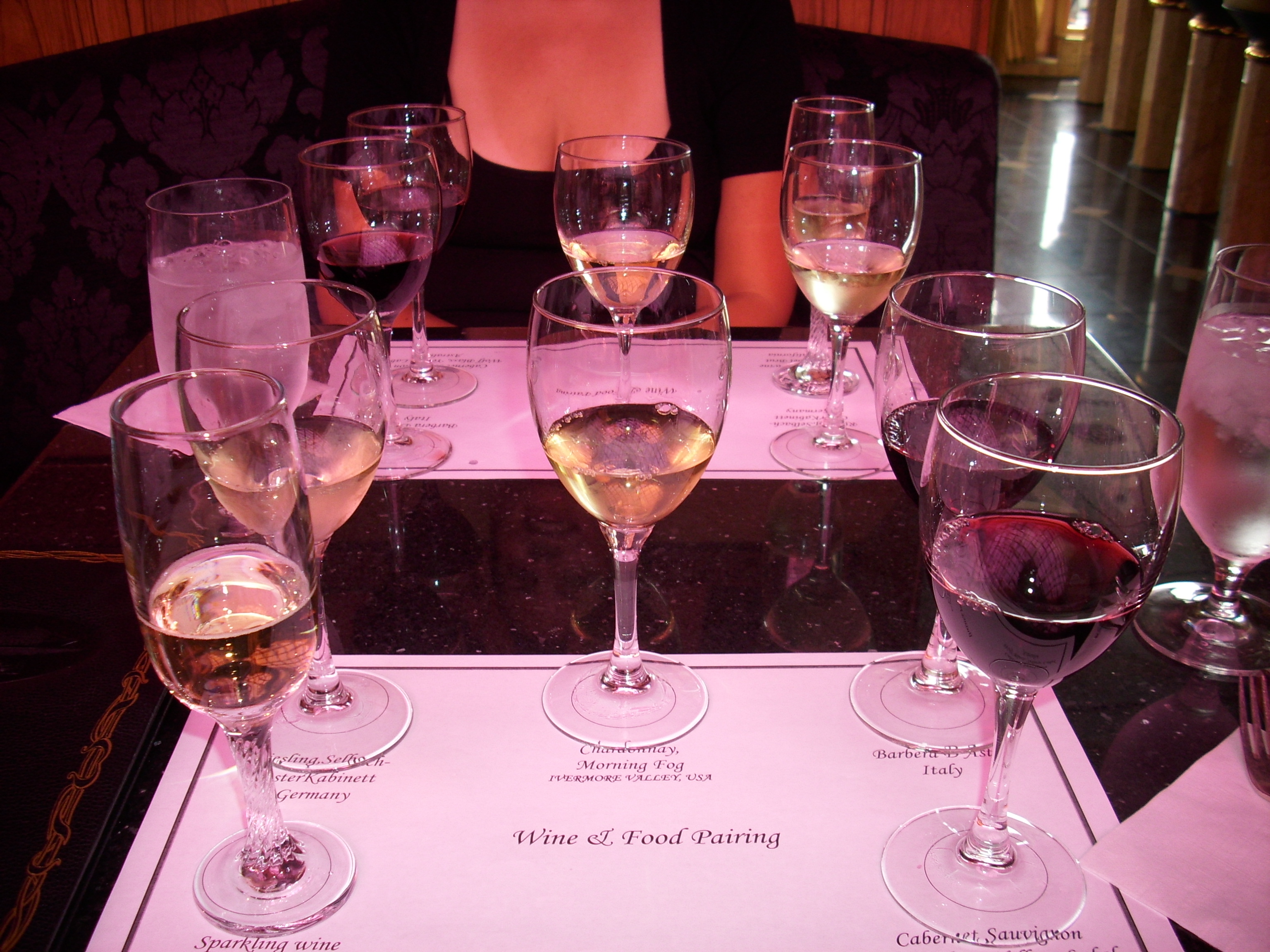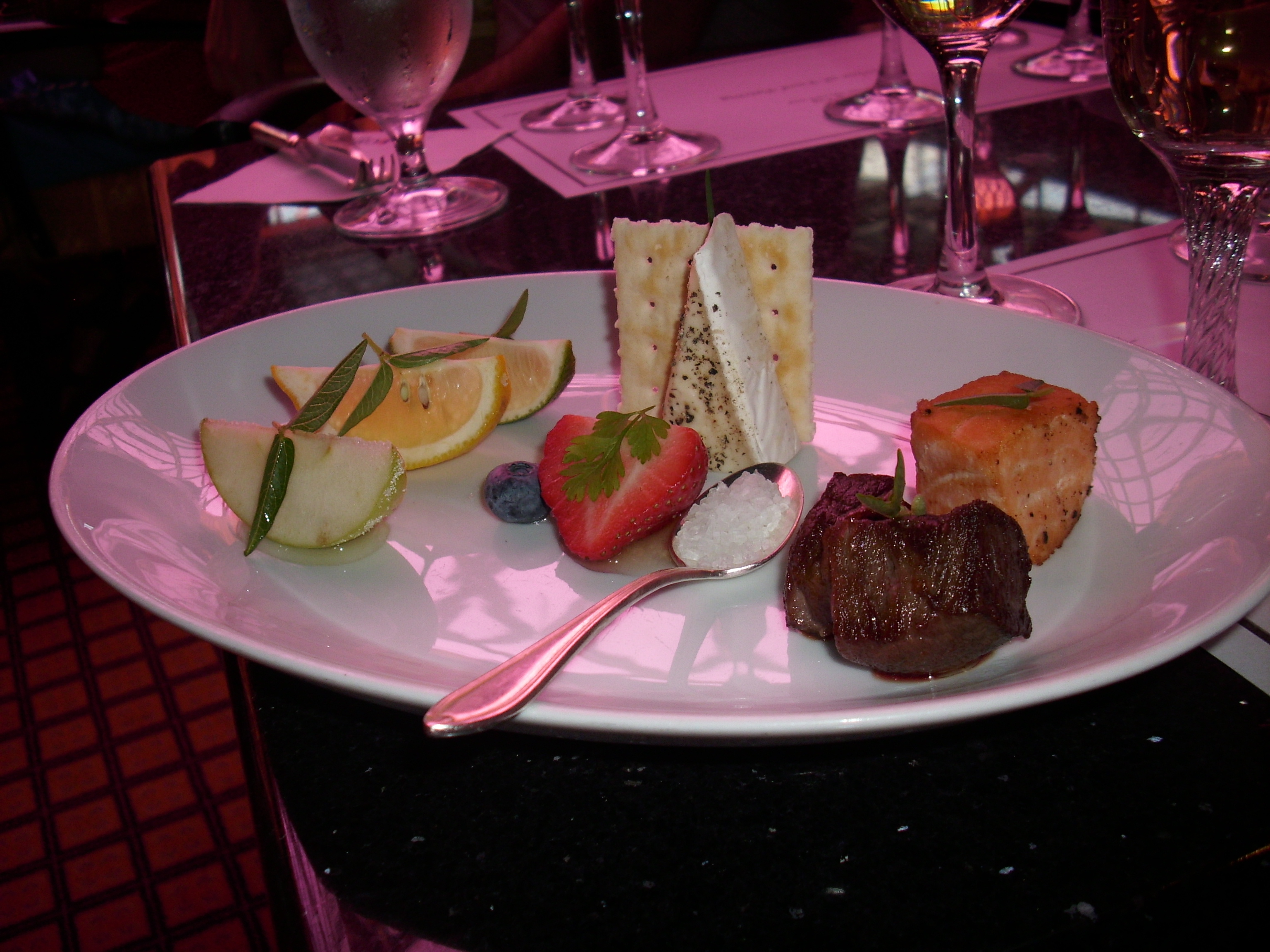 After the wine pairing, we may have gone up to the sun deck.  Either before or after, I don't remember.  We also may have hit the blackjack table–I am not much of a gambler myself but Chris enjoys playing blackjack.  Unfortunately, he had very bad luck all week at the tables and gave Carnival even more money than they needed 😉
Tonight was the first formal night.  I wanted to get dressed and then perhaps see the Captain's celebration, which was in the main atrium area, or Promenade Deck.  We decided to get formal portraits taken (free to taken, $$$$ to buy).  We were in line behind just one other couple…and suddenly EVERY member of their extended family joined them for various pictures.  Seriously, like eight people cut the line and suddenly each wanted a single picture, various groups, etc.  I was STEAMING, they were so incredibly rude.  Combined with the room service fiasco, and our worries that we would need to try to change dinner tables, I was not having a great time, and was beginning to think that the Carnival cruise was a big mistake.
We went to dinner and tonight was MUCH better.  Our waiter seemed a bit more in control, and again our tablemates were very fun.  The waiter was working hard to make us happy even though he had to deal with 40 or 50 other (incredibly) obnoxious people, so I was much happier.  Also it was lobster night!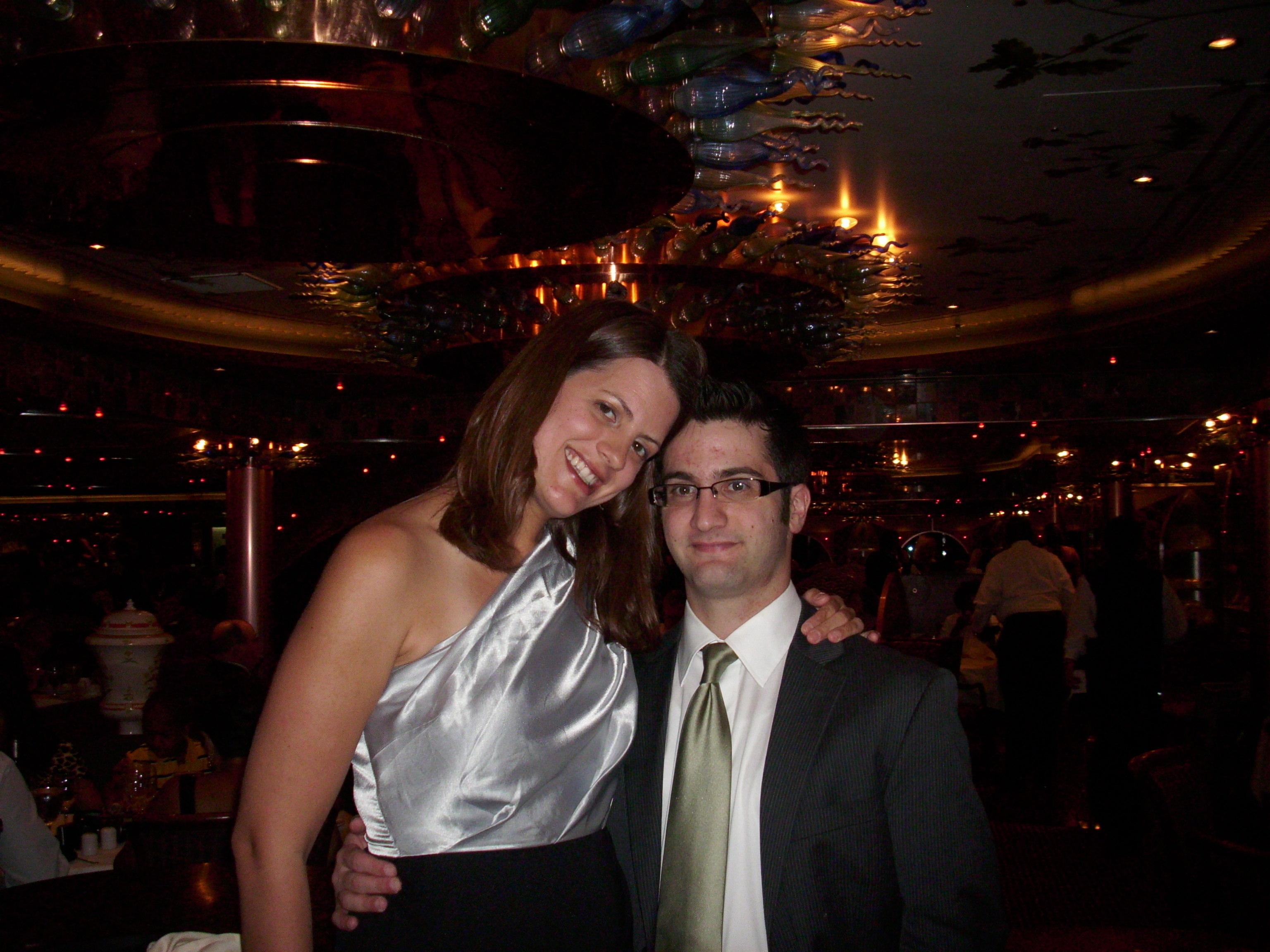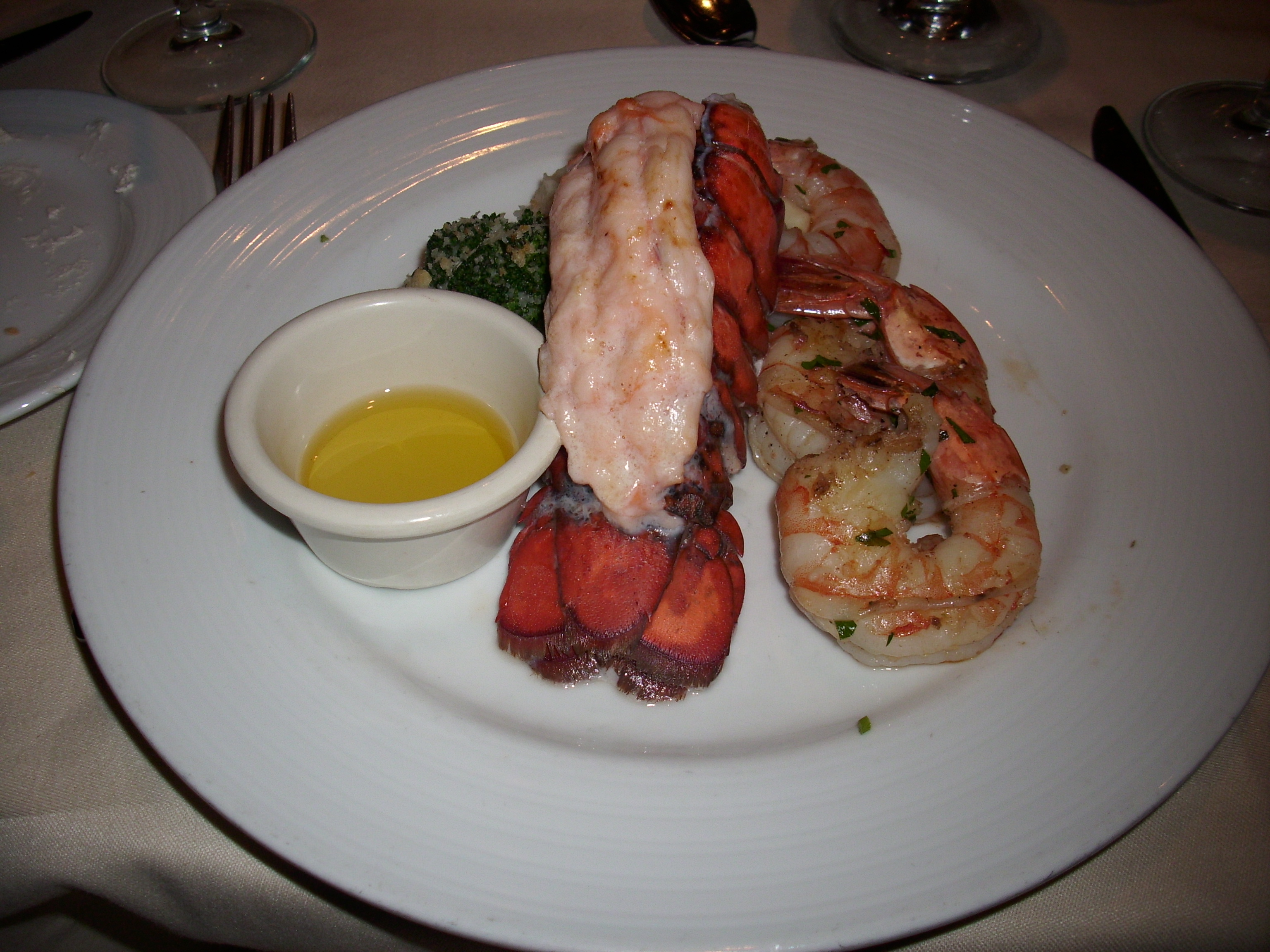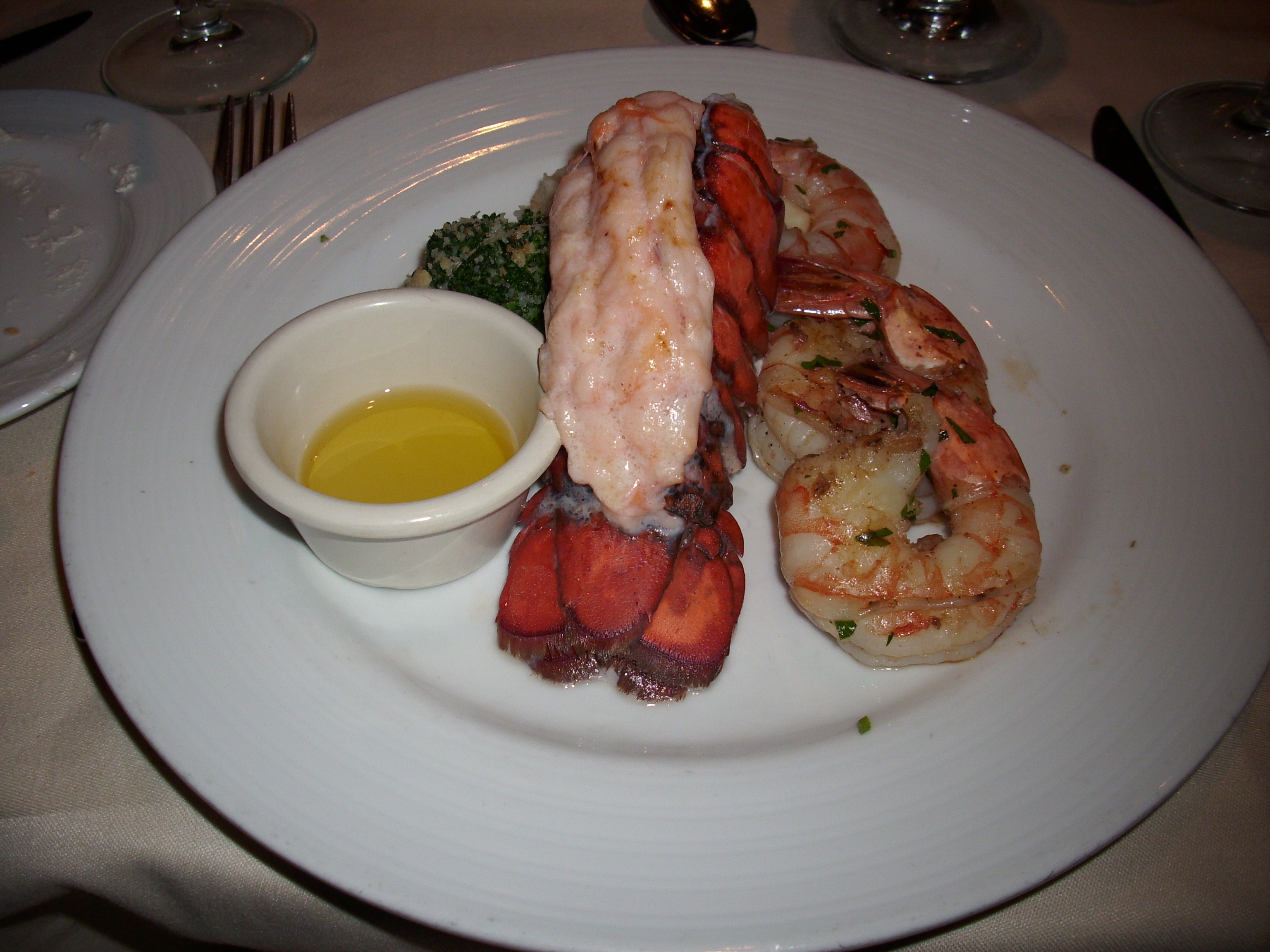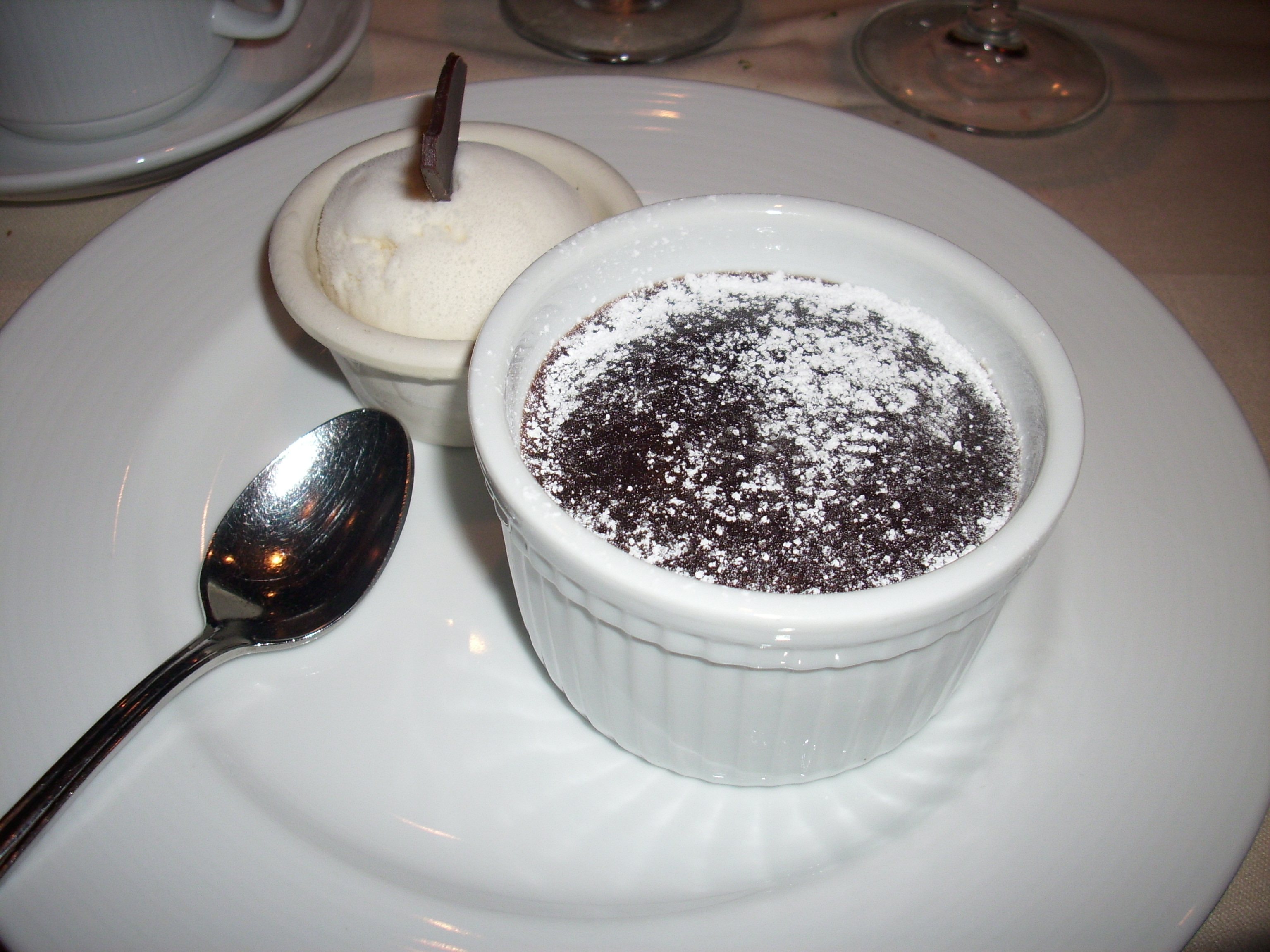 After dinner we went with our tablemates to "Jazz Hot", in the Follies Lounge.  The show was singing and dancing, lots of costume and props, lots of fun.  Afterwards went to see another comedian in the Firebird Lounge, Larry Omaha.  He was not as funny as the guy the night before but still very funny!  Again, by the end I was utterly exhausted…so off to bed.  Another day, another towel animal!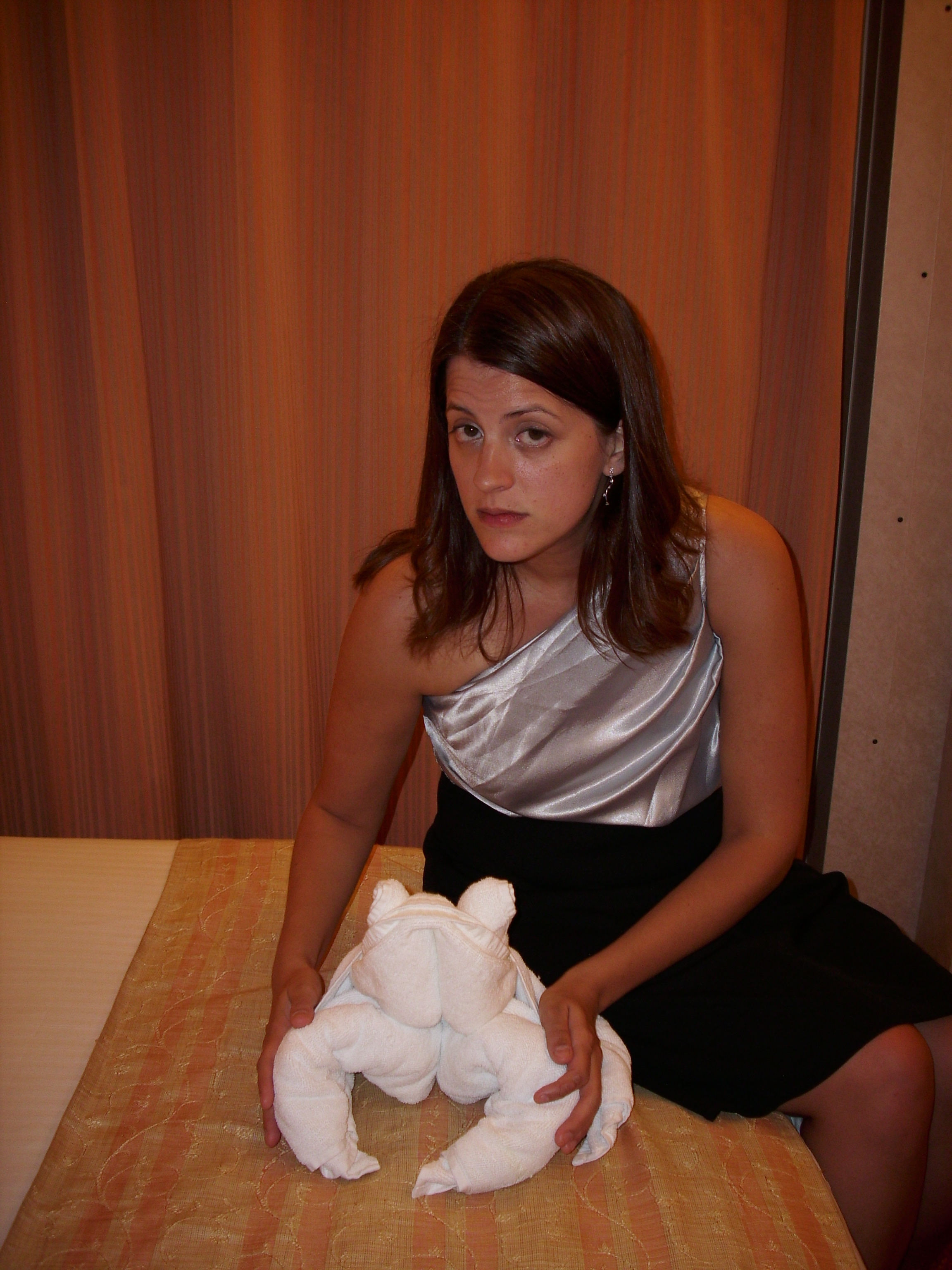 Tomorrow's plan:  Grand Cayman, we booked a jetski tour through Islandmarketing.com with Action Water sports.  The ship arrives at 7 am…so early start!  I'd been to the Caymans before, for almost a week with a wonderful "orchestra" gig (Grand Cayman National Orchestra) so I was looking forward to seeing it again.