Of course you know I can't just have pictures.  But I'll be a woman of few words.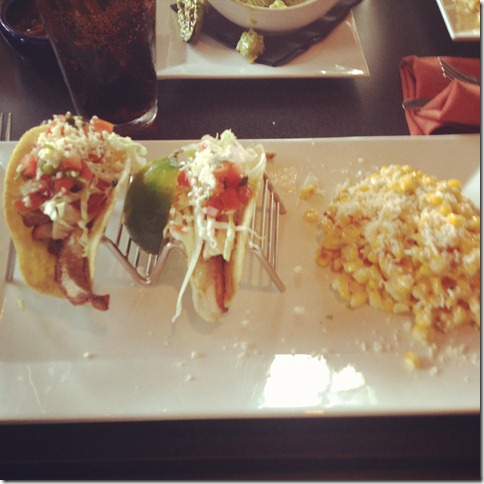 Fish tacos and street corn at Milagro Modern Mexican with Melissa and Steve.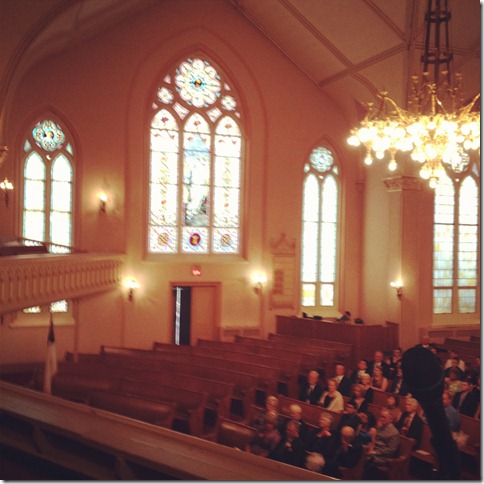 A wedding at Trinity Lutheran Church in Soulard.  Then a quick drive to the Loretto Hilton to play Sweeney Todd with the St Louis Symphony…my last engagement of the year.  Let's all cross our fingers they call me again in the fall!
Then Chris headed to see the Indy 500 with our friend Will and Vanessa and I hit up Vin de set for drinks and dinner (well, dinner for her).
She had some fun with a lemon twist.  This is what happens when you hang out with low brass players, evidently.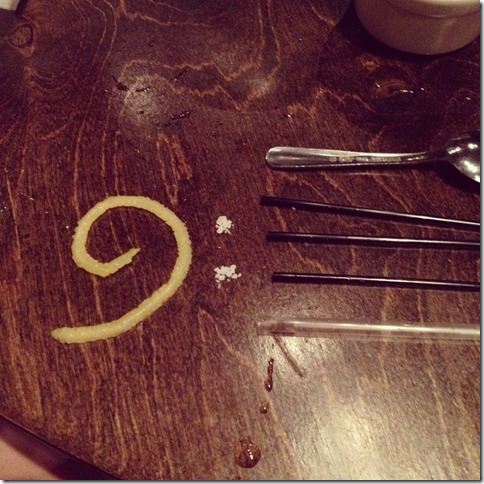 Can you tell what this is?
And then it was bedtime.  Now it's my dad's birthday, it's time to run again, and I have another wedding. 
Weird.  No pictures of me 😉