Confession:  Today I had a bon-bon.
I had never had one before.  I HAD joked about eating them, however.  When I moved to St Louis a few years ago, it took awhile before people realized that I actually worked.  Let me clarify.  When I moved to St Louis a few years ago, it took awhile before I actually worked.  And the joke was that I simply sat around and ate bon-bons all day.  (Not true, obviously I like all kinds of food in addition to bon-bons, and occasionally I play the violin, yell at children, or go outside dressed in bright colors to run around in circles.)
However.  Here in Ottawa (that's Ottawa, Kansas, to all you Canadians that keep commenting, so sorry!) there is a delightful fudge shop.  Really, more of a fudge shoppe.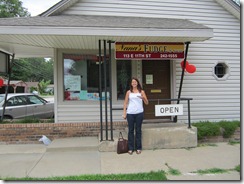 You may recall I visited the other day.  In any case I needed to return today for a quick errand, in addition to wanting to try some more of their delicious chocolate candy.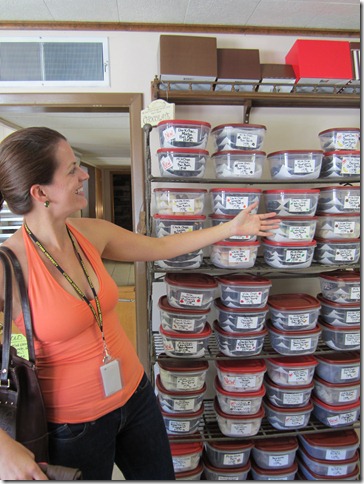 This is me in front of the bon-bon selection.  It was a tough decision but I chose a dark chocolate peanut butter one.  Yes, I'm still wearing my institute ID even though we are technically off campus.  It's just easier.  Don't mock me.
Holly and I decided to walk around campus a bit as well (to work off the bon-bons).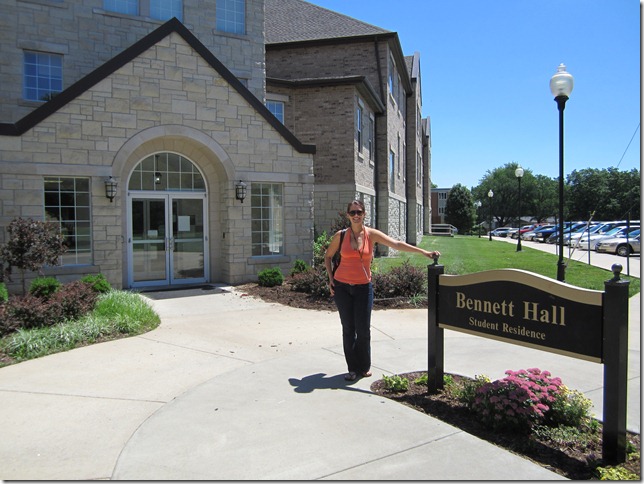 The dorm.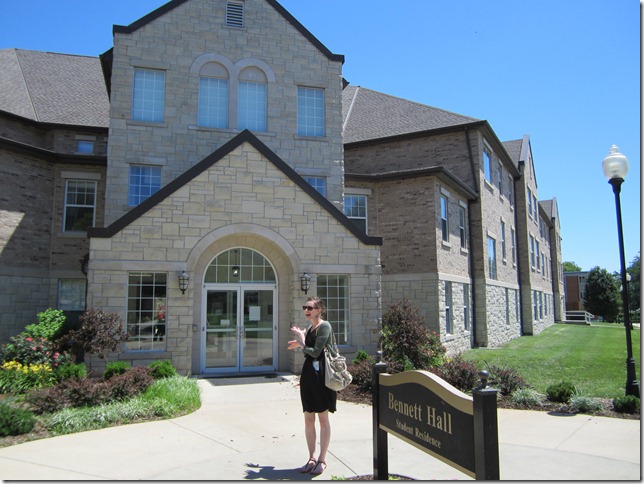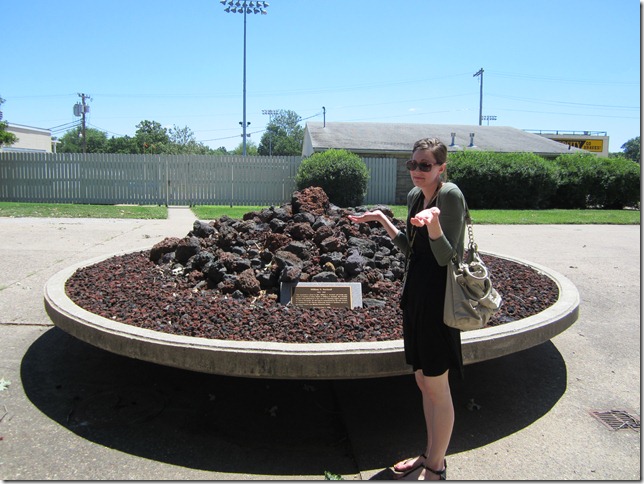 This is a memorial?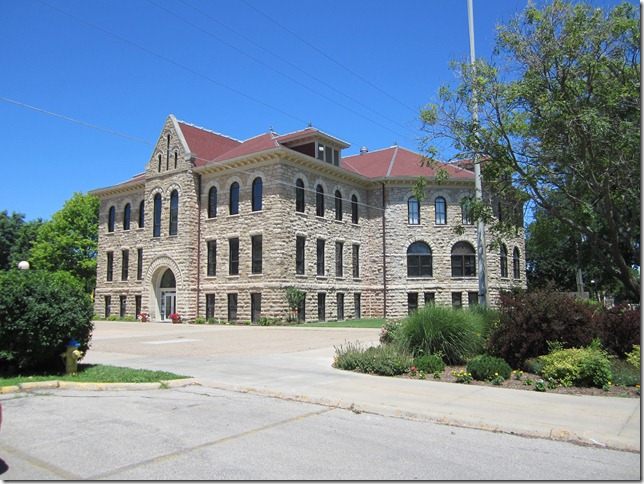 The Administration Building where many classes are.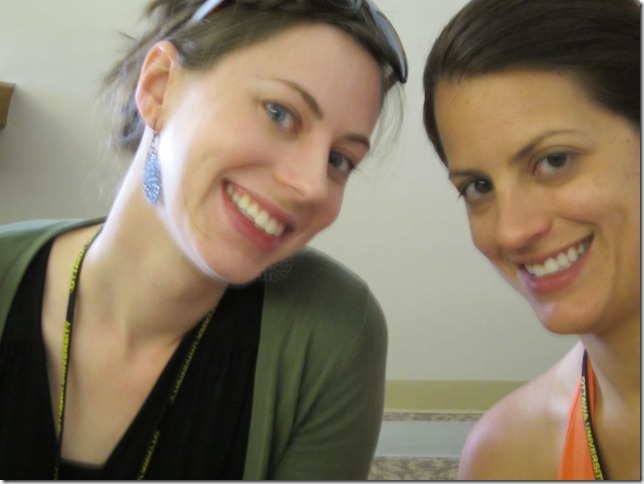 Taking your own picture is hard…
Ok off to class!
Edited to add:  After talking to Chris on the phone, he said "Where are you?  You say you're at Suzuki camp but it sounds like you are at some sort of magical candy land instead."