Yesterday was one of those days—up early, driving all over town. We had rehearsal in Edwardsville for the upcoming Chamber Project St Louis concert.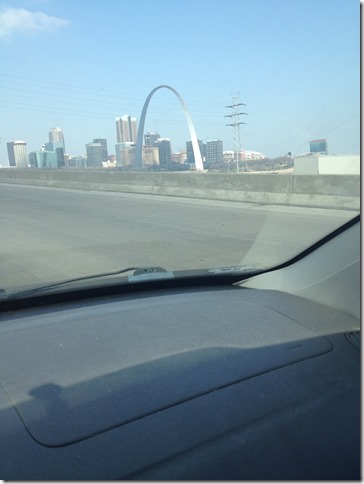 I was stuck in a bit of traffic on the bridge from Illinois to Missouri—the arch is always a beacon of light! As much as I make fun of my city, I prefer it to being on the "wrong side of the river." (no offense to my Illinois readers 😉 )
After rehearsal I had a concert at the First Presbyterian Church of Kirkwood for Good Friday. Then it was off to the school for teaching, but first a quick lunch–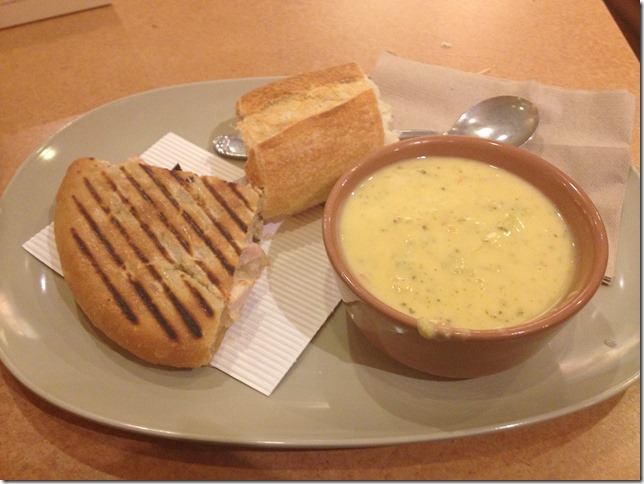 Lunch at Panera, or St Louis Bread Company for those of us here. I have a thing for the broccoli cheddar soup.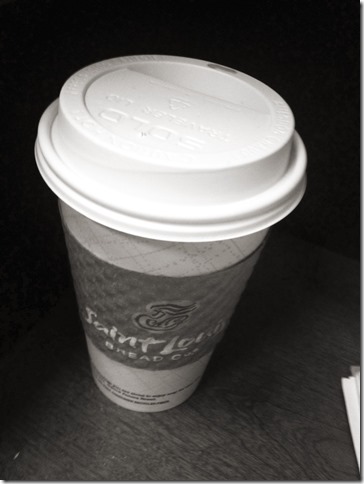 I literally almost fell asleep during some of my teaching. Not good. Probably should have gone to Starbucks for a stronger coffee, but I do like the coffee at Bread Co too.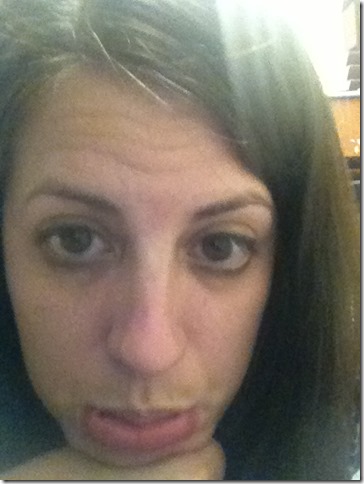 I had an hour off due to some students still being on spring break and spent most of the time lying on the floor, looking sad.
Not sure if I was more or less sad than this creature? (Chris sent me this during the day to make me feel better…at least I wasn't SO tired!)
After teaching we met up with some friends at Square One Brewery for drinks and dinner. Then I caught the end of the Duke game at home (woo hoo, elite 8!).
Morning came pretty early—more teaching today.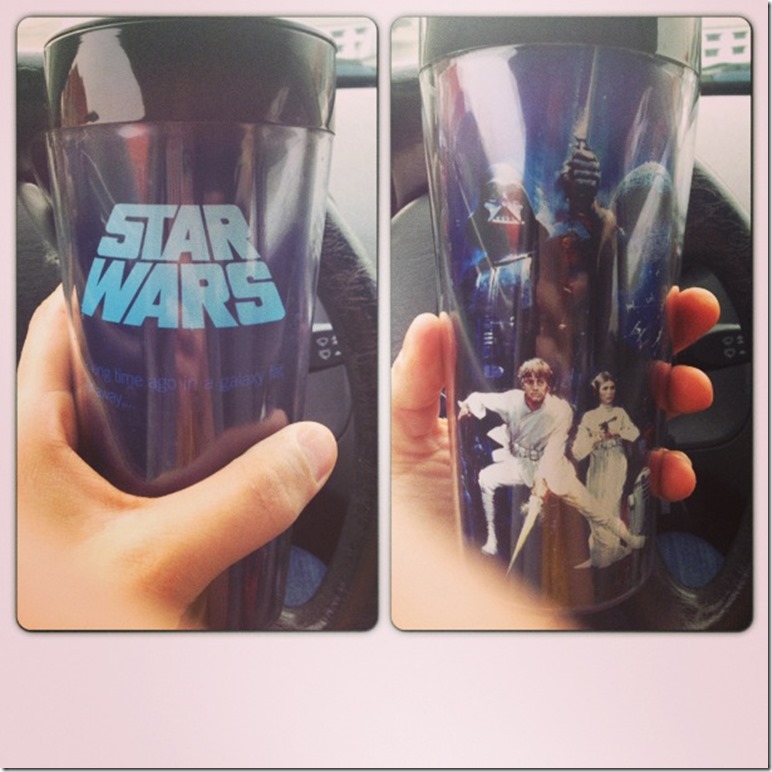 I took some coffee with me. I had a good day of teaching, and had time for some practice as well. It's nice to not be practicing excerpts…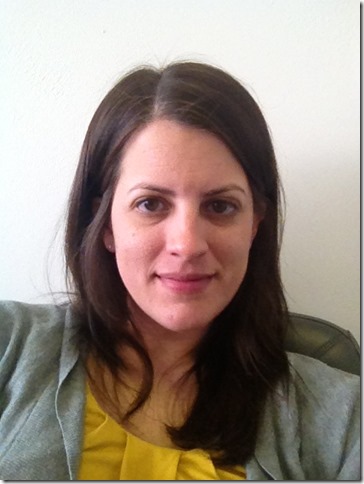 Still looked pretty tired though! (Oh, hey, look I'm a blogger taking selfies of me looking tired…nobody wants to see that, right..giant eye bags…hair not bad though—who thinks I should go lighter for spring/summer?)
When I got home it was cheesecake making time. Hypothetically it was running time, but it was raining…I could have gone to the gym, but I was exhausted and lame instead. I wasn't going to run in the rain because I think I've been sick enough this year so far. (I know technically the rain wouldn't make me sick, but I'm just not willing to chance it at this point, seriously, I've been sick so much since 2013 started…and being cold and rainy sounded miserable.)
I'll tell you more about the cheesecake in the future. I haven't quite finished it yet, but the batter tastes AMAZING. It's for Easter dinner.