So far the excessive heat warning is still set to expire at 7 pm this evening…keep your fingers crossed.  Yes, it will still be hot, but I suppose not excessively so?  Yesterday on my way to work (late afternoon) they were warning that temperatures were something like 103 with heat index of 115.  CRAZY.
From the National Weather Service: HEAT INDEX VALUES… HEAT INDEX READINGS THIS AFTERNOON ARE EXPECTED TO CLIMB TO AROUND 105 DEGREES. THE MOST OPPRESSIVE CONDITIONS WILL OCCUR IN THE SAINT LOUIS METRO AREA DUE TO THE URBAN HEAT ISLAND EFFECT.
Did you read that?  URBAN HEAT ISLAND EFFECT.  I feel like they are just making stuff up at this point.  Except it exists on Wikipedia so it must be true.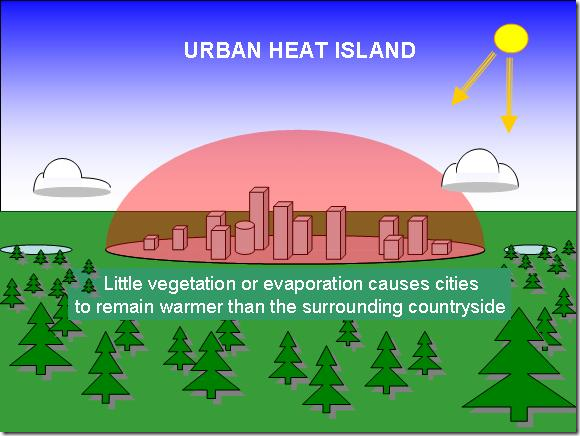 Either way I'm not running today because my leg is very sore on the side of the calf (I am not an anatomy expert so I can't tell you the name of the muscle or whatnot) so I figure a day off is in order.  I haven't taken a day off since I returned home from Chicago.  I probably should have taken Monday off rather than walking for 4 miles, but oh well.  *spoiler alert* You know the end of the HP 7.2 movie when Neville is limping around due to injuries?  I walk that way a lot, especially when I first get up or when I've been sitting for awhile, or after a long run or particularly tough workout.  Is that wrong? 
In addition to the ridiculous heat, it can make you angry (this is definitely true.)  Here's an article about the heat wave in Oklahoma causing heat rage for people!  I think it must be like road rage but far sweatier.  I am so over the heat.  I am tired of the oppressive feeling you get walking outside, and I'm tired of feeling like I am going to throw up or pass out when I am trying to run outside. 
Here's some other interesting stuff I've read recently (and likely posted to facebook):
Scientists Suggest Red Wine Helps Prevent Sunburn
"Pumpkin Pasties" from the Unofficial HP Cookbook (I love you, serious eats!)
And a few entries from the "blogosphere" that I starred in my reader:
I was trying to remember not to run
All right, dear readers.  That's it for this morning.