My new trainer ("Mike") ran a funny race over the weekend called an "urbanathlon."  The race took place in Chicago and involved running and climbing over a variety of obstacles such as taxicabs and buses.  He came in 61st out of approximately 6000 people!  Which is awesome 🙂  A little better than my recent 5k results…but then again I am still new to the whole running thing.  I don't think I will ever be climbing obstacles.  (Of course, one year ago I would have said I don't think I will ever be running races.)  I guess my point is to say he is pretty awesome!
I decided to get a new pair of running shoes.  I didn't really need them, but I found that the same model I wear came in another color, and I thought it would be nice to be able to rotate two pairs, and ultimately run the Phoenix Half with my new (pink) shoes.  I wore them today for my workout and I do think my feet enjoyed the slight change.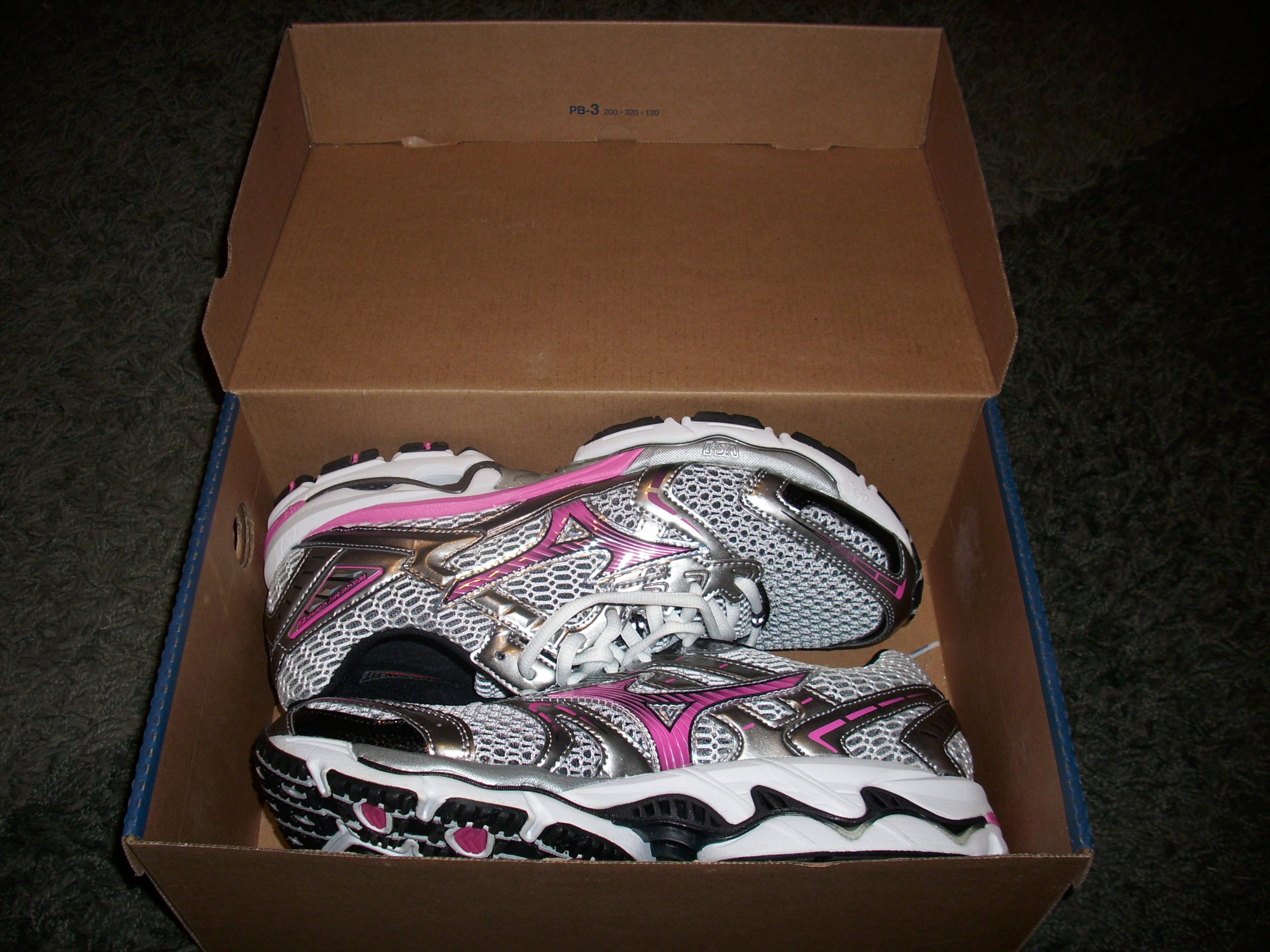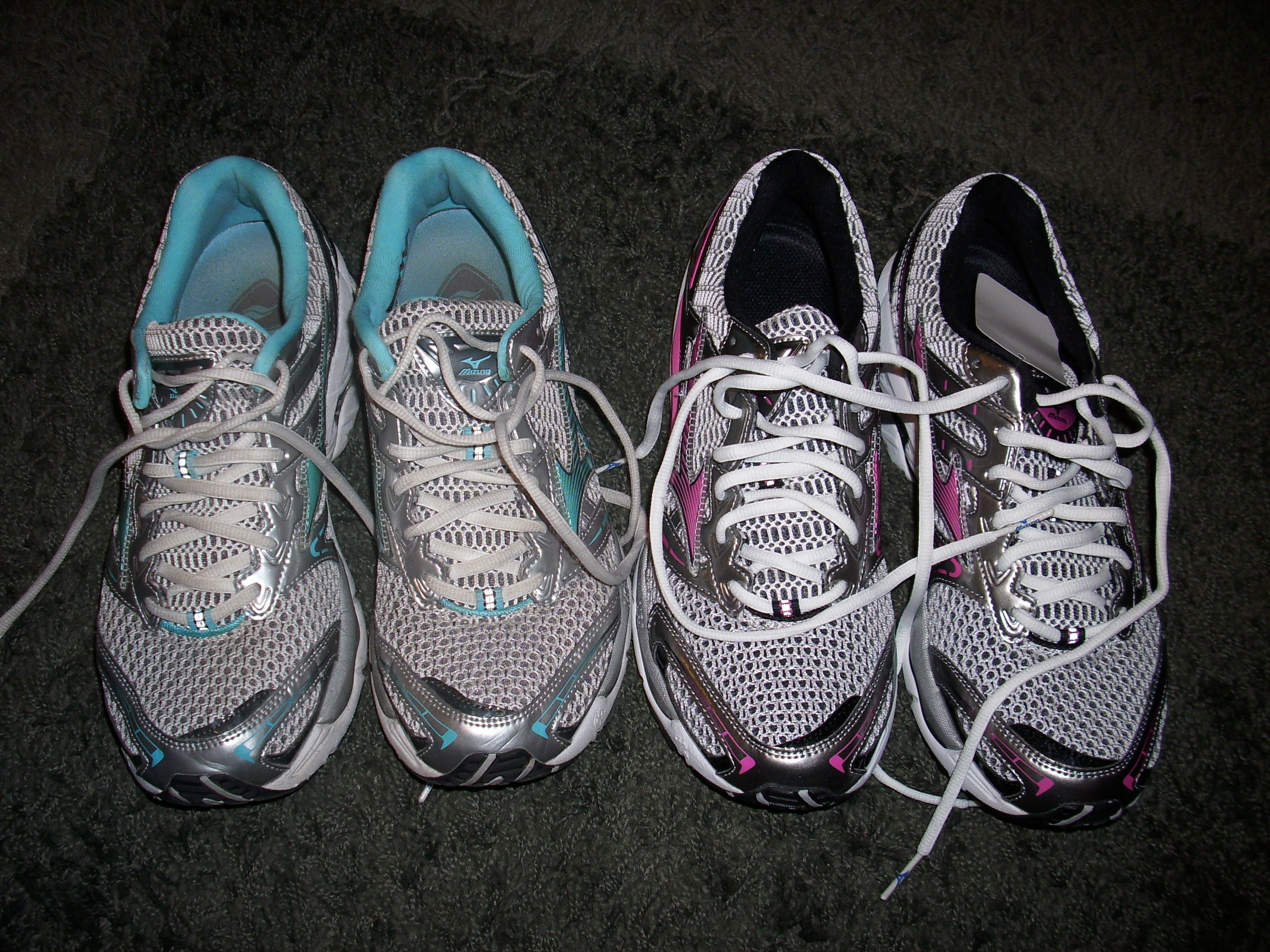 I have been doing a little bit of shopping recently.  I'm still losing weight, so I rewarded myself by purchasing a few new workout clothes in addition to the new everyday clothes I needed for fall.  I generally like to run inside on the treadmill at the gym, but now that the weather is more mild I can run outside more.  I bought a "water belt" to help with the long runs (it's hard to run a couple of miles without water, and I don't like carrying things).  I haven't officially run in my belt but I have jogged around in the house.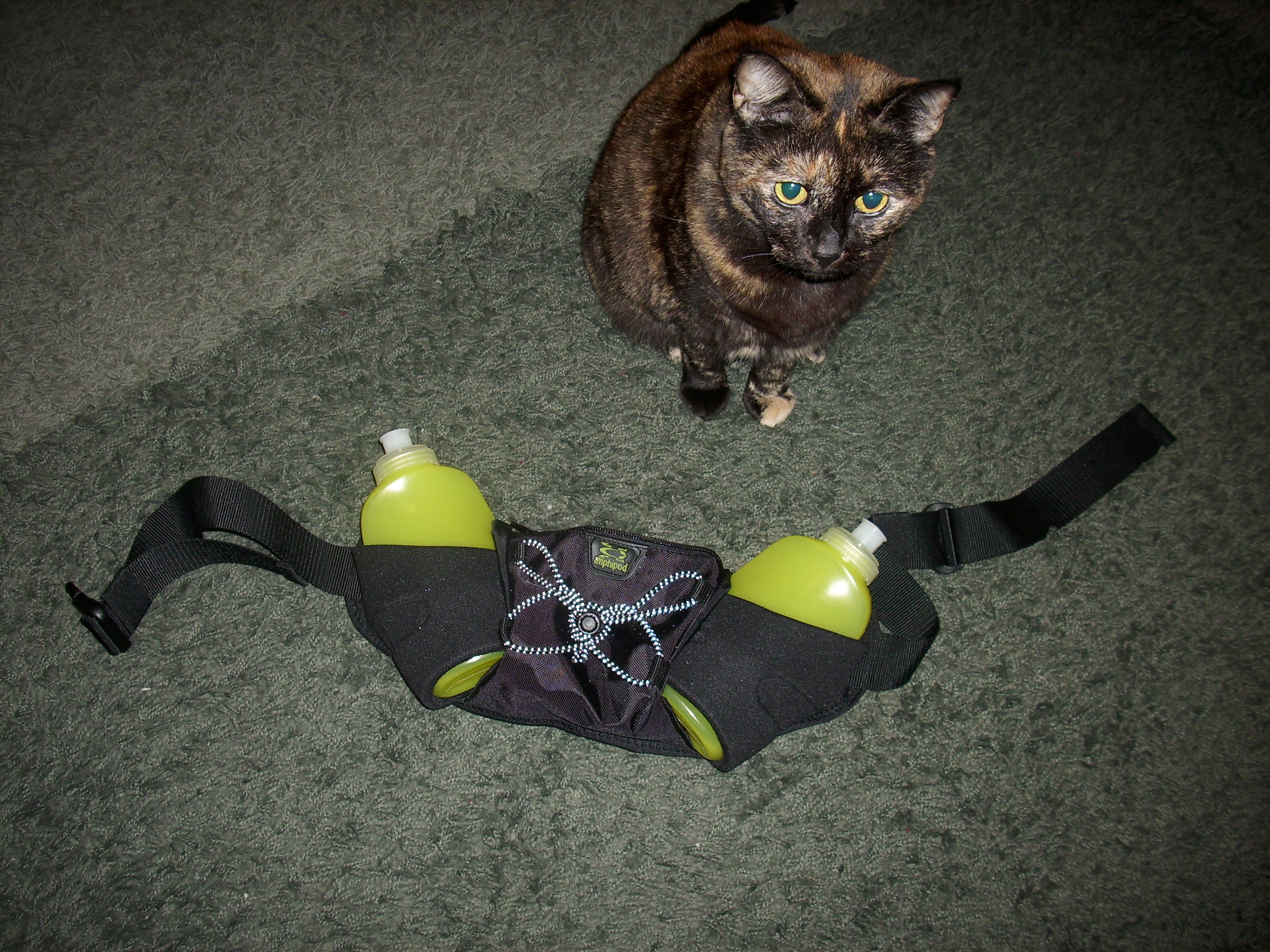 The pouch will be nice for keys and maybe my phone.  I'm hoping to use it this Sunday if the weather holds.