I have a whole week off from teaching!
My last two posts were pretty cat centric, so I thought I'd try to balance it out with a less cat post. I'm finishing up all the stuff I need to do to go out of town (laundry, packing, calling my grandma to wish her a happy 88th birthday!) and I'm pretty excited about that.
The weekend was fun. Last night I went to a "pajama party" at my friend April's house. I didn't know that I was actually pretty good at the game of "flip cup" because I'd never played before. I was a natural at flipping my cup. I didn't play too many rounds though, because I didn't want to make the other folks feel bad. Also I got bored and really prefer to just chat with people.
(I should have taken pictures, but my pajama pants didn't have a pocket for my phone.)
I did take some pictures of a couple sandwiches I ate over the weekend (which includes Friday.)
I do love sandwiches. If pressed I'd say my favorite food is pizza, but sandwiches are definitely a close second.
I did play a wedding yesterday. The season has slowed down a bit, but I had one yesterday and two next weekend.
The Crystal Ballroom at the Crowne Plaza.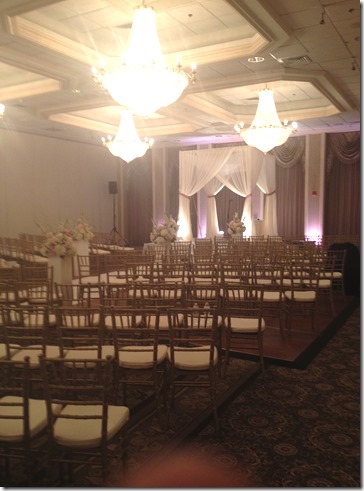 I believe that's my finger at the bottom. It's possible I should consider trying to take better pictures.
We played for the ceremony and a bit of the cocktail hour (not the whole thing which always seems a little odd to me, but whatever.) People were dressed to the nines, as usual. I had fun looking at the hairdos and dresses!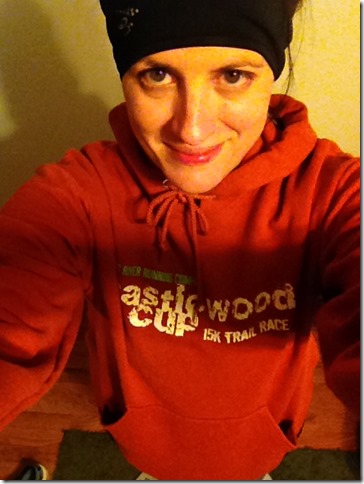 And I did some running. This was after a particularly cold run in the park on Friday evening. It was dark by the time I got back, which I wouldn't do on my own but I went with a friend who had a big dog so I wasn't worried. The dog enjoyed running but not so much running in a straight line and not inspecting various trees and things along the way. I'll be okay for the Turkey Trot on Thursday but don't count on seeing any PR's or even respectable 5k times from this girl. But I'm back at it, and that's what's important.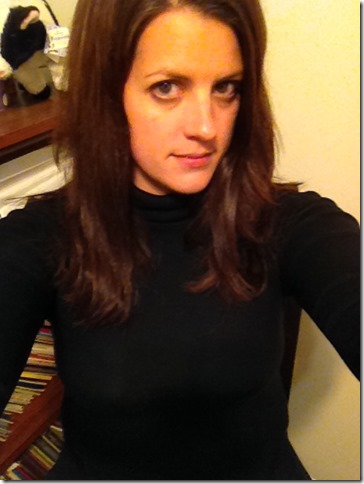 I'm back on the "take a lot of selfies" train too. I figure since it's the Word of the Year there's no shame. Plus my hair looks good in that picture and I like my black turtleneck. (Eyebrows are suspect but we can't have everything now, can we?) Truth: my student was stuck in traffic so I had some time to kill. BOOM.
Traveling to a very different climate is always a challenge. I hate wearing a coat to the airport and then just carrying it around, so I'm going to try just wearing a hoodie instead…I'll be warm enough for the brief time I have to be outside I hope, and then I will also be cozy on the plane. I have a couple books queued up on my Kindle AND I'm excited that we will no longer have to power down our electronics during takeoff and landing. Before there would be these awkward amounts of time where I'd have to sit and think or read the SkyMall magazine (or bring, *gasp* a regular book or magazine to fill the gap) but no longer!
Oh and to make you jealous, here's our Thanksgiving menu:
Turkey, stuffing, gravy, carrot-ginger soup
Pies
Mac & Cheese, Brussels sprouts salad, pumpkin gooey butter cake
pumpkin orange cornbread, butternut squash pudding
Corn casserole, AmishCorn, Roasted Brussels Sprouts
Mashed potatoes, creamed leeks, cranberry
"legit" cajun red beans & rice, chocolate cake
The list is in order of what person is bringing what (names removed—we have an amazing email conversation happening)—I'm the one making Mac & Cheese, Brussels sprouts salad, and pumpkin gooey butter cake. I'm excited to do some cooking and relaxing this week.