I haven't written much lately about violin, so let's do that now!
I've been quite busy racing and wedding planning, but I've also been busier with work. 
I've got about 20 students right now, and they are all challenges in different ways.  I currently have students from age 3 up to adults with grandchildren, and they are each wonderful yet difficult to teach in their own way.  Each student has their unique personality and my goal in lessons (in addition to technique first, technique first, technique first) is to bring out their personality and really let them feel like the lesson is something special for them during the week, and hopefully that leads to them feeling that the violin is something special to them in their life.  Does that make sense?  Really that's my goal—for students to love the violin like I do.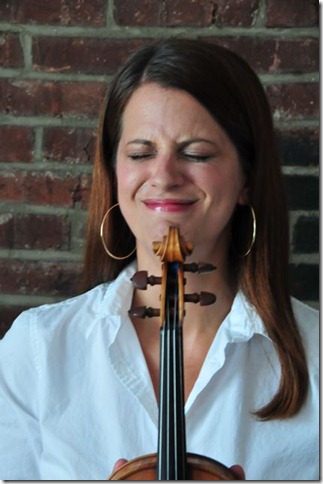 I do love playing the violin.  Saturday I was doing some recording with the Ocarina Trio and while I was playing it occurred to me that playing the violin is something I do really well!  Running, something I am working hard at.  Violin, something I worked hard at for a long long time (and continue to do so to an extent) but now I do it really well, and generally it is very easy for me. 
Sometimes I don't feel that I do many things well.  Violin, I feel like I do well.  When I'm not injured…
And a reminder: 
Upcoming concerts:  November 3 and 4.  Come check us out!  I'm playing in the Mozart Piano Quartet in the second half.  We're in the middle of rehearsals now, and I think it's going to be really good.  It's a beautiful piece.